2012 Kawasaki Ninja 250R Specs and Review
Disclosure: We may get commissions for purchases made through links in this post.
One of the original hybrid motorcycles that continue to dominate the motorcycling landscape is the 2012 Kawasaki Ninja 250R. Coming from the well-celebrated Ninja lineage, the 2012 model is modest yet highly capable and fun. Sure, it still has room for improvement in acceleration and power. But even in its imperfect state, consumers could not seem to get enough of what the two-wheeler has to offer.
The 2012 Kawasaki Ninja 250R (Ninja EX250JC) is the 17th-year installment of the Ninja 250, first introduced to the market in 1986. This sportbike features a 123-mph top speed, dual CVK30 Keihin carbs, and top-caliber aerodynamics and bodywork. It is a crowd favorite among novices and enthusiasts.
In today's guide, we will not only go over the motorcycle's lowdowns but also discuss some of the top questions about the 2012 Kawasaki Ninja 250R. Is the Ninja 250R fuel-injected? How much would it cost to own one? Is it safe and reliable? If you want to know the answers to these questions (and more), stick around and continue reading this article.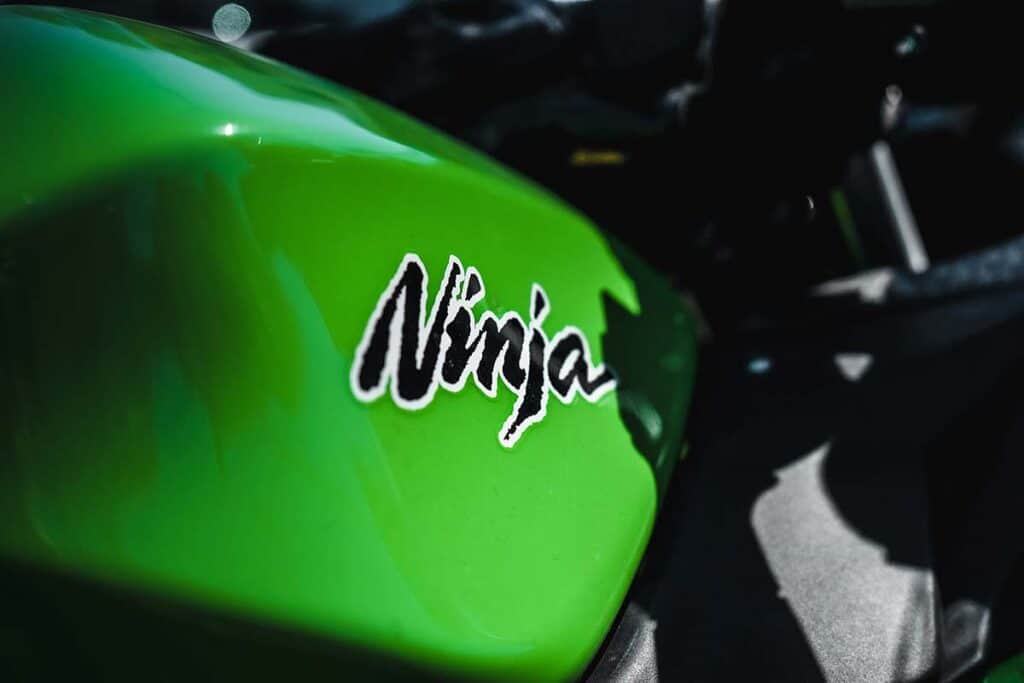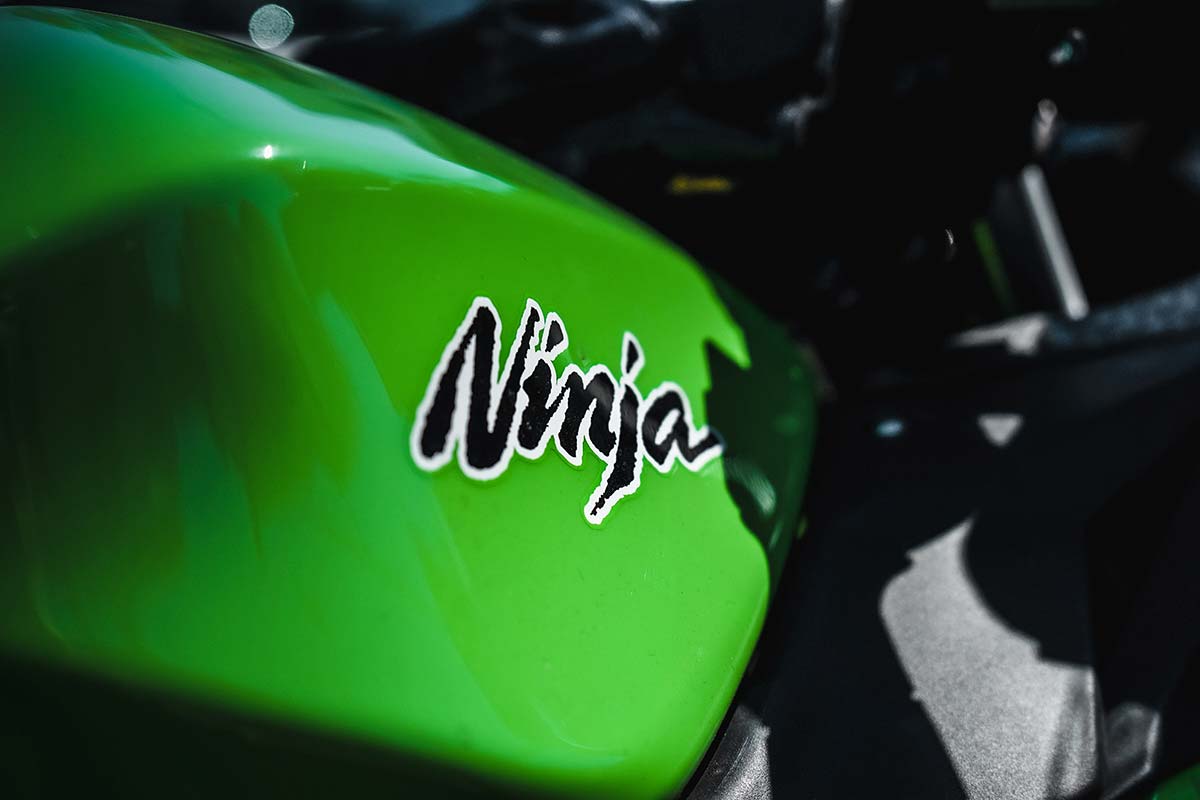 The 2012 Kawasaki Ninja 250R
Chronologically, the 2012 Kawasaki Ninja 250R or EX250-J is the 9th installment of the 250R label first introduced in 1986. But according to some sources, Team Green dropped the R in the designation of the 2012 model.
Nevertheless, the two-wheeler carries on the Ninja series' legacy as one of the best global offerings in the sportbike category. As proof, the Ninja 250R continues to reign the 250-class and is undisputed in many countries.
2012 Ninja 250R iterations were part of the bunch that received extensive design upgrades. The new-and-improved exterior panels and full fairing applied to 2009 250Rs can also be found in this year's models.
Power mills are still split between carbureted and fuel-injected types, depending on where it is marketed. North America and most Asian countries seem to get the shorter end of the stick with the carbureted Ninjas, while European, Brazilian, and Thai consumers enjoy a slightly lighter motorcycle with better fuel economy.
2012 Kawasaki Ninja 250R Specs & Features (EX250JC)
Engine
The 2012 Ninja 250R uses an electric starting system and a 4-stroke DOHC engine. Dual diaphragm-type CVK30 Keihin carburetors handle the air-fuel mixture.
And no – except for this year's iteration released in Europe, Brazil, and Thailand, the rest of the Ninja 250s are not fuel-injected.
Overall, this engine configuration lends to a 2012 Kawasaki Ninja 250R top speed of 97.6–123 mph (157–198 km/h, unofficial) – which, according to Ninja owners, does not feel particularly safe (regardless if driving downhill or on a standing mile). The rest of the bike's performance figures are as follows:
| Description | Performance Figure |
| --- | --- |
| Horsepower (at crankshaft 95/1/EC) | 29.9–32.5 bhp (22–24.2 kW) @ 10,500–11,000 RPM |
| Maximum Torque | 21.7–22 Nm (2.21–2.24 kgf-m, 16–16.2 ft-lbf) @ 8,200–10,000 RPM |
| Fuel Economy (average) | 74 mpg (3.18 L/100 km, Total Motorcycle) 90–100 mpg (2.35–2.61 L/100 km, when driving steadily at 55 mph) |
Fuel & Lubrication 
The tank capacity is 4.8 US gal. Lube-wise, the Ninja 250R has a Forced lubrication (wet sump) system with the following engine oil requirements:
| Description | Quantity |
| --- | --- |
| Without oil filter cartridge replacement | 1.3 L (1.4 US qt) |
| With oil filter cartridge replacement | 1.6 L (1.7 US qt) |
| At draining or when completely dry | 1.7 L (1.8 US qt) |
Recommended engine oil is SAE 10W-40 Kawasaki Performance 4-stroke Motorcycle Oil (semi or fully synthetic) with a minimum API grade of SJ to SM.
Drivetrain
It has a 6-speed wide-ratio transmission (with a 1-N-2-3-4-5-6 gearshift sequence) and a wet, cable-actuated multi-plate clutch assembly that deliver power to the ground. The latter handles shifting alongside a #520 O-ring chain controlling wheelspin.
A self-adjusting cam chain tensioner reduces mechanical noise and power loss caused by friction. Meanwhile, a gear-driven balancer keeps engine vibrations at a minimum.
Stock gear ratios (seen below) are a bit taller than the bike's counterparts and have remained unchanged since the 2009 model:
| Description | Ratio |
| --- | --- |
| Primary Reduction Ratio | 3.087 (71/23) |
| Final Reduction Ratio | 3.214 (45/14) |
| Transmission Gear Ratio – I | 2.600 (39/15) |
| Transmission Gear Ratio – II | 1.789 (34/19) |
| Transmission Gear Ratio – III | 1.409 (31/22) |
| Transmission Gear Ratio – IV | 1.160 (29/25) |
| Transmission Gear Ratio – V | 1.000 (27/27) |
| Transmission Gear Ratio – VI | 0.893 (25/28) |
| Overall Drive Ratio | 8.859 (Top gear) |
The sportbike has no problems pulling from a complete stop, although its power game starts only after hitting 6,000 RPM. To remedy this, some owners tweak +1 at the front and -3 at the rear on the sprockets, bringing the front-rear ratio to 15/42T (2.800).
Others run their bikes at 15/43T on the street. Despite these changes, the 250R Kawasaki Ninja is still challenged to get above 12,000 RPM in 6th gear.
Ignition
Ignition is a TCBI system with an electronic advance and an electric starter. It uses a YTX9-BS battery (view on Amazon) to power the lighting assembly and electronic accessories (if any). Battery dimensions are 6.00 x 3.44 x 4.19 inches and are not interchangeable with battery formats used on pre-2009 Kawasaki 250 Ninja models.
The 2012 Kawasaki Ninja 250 has a factory speed limiter, where revs noticeably plummet @ 12,000 RPM (although it is unclear if this is where the motorcycle redlines). To override this limiter, savants upgrade the ignition box to a 1988–1994 model. This change moves the RPM limiter to 14,500 and the ignition timing to 41°.
Those unsatisfied with these gains add a BRT-R ignition system to their setup, which offers two programmable ignition maps and a 16,000-RPM limit.
Tires & Brakes
Factory tires consist of 17-inch tubeless tires that mount on 17M/C × MT2.75 front and 17M/C × MT3.50 rear black mag alloys. The tire brand could be IRC, Bridgestone, or Dunlop, depending on the market the bike was released.
Respective cold-tire pressures for the front and rear are 200 kPa (2.00 Kgf/cm², 28 psi) and 225 kPa (2.25 Kgf/cm², 32 psi), provided the motorcycle load does not exceed 170 Kg (375 lbs.). When needed, recommended pressure can be slightly adjusted to match riding conditions and altitude changes.
| OEM Tire Brand | Front | Rear |
| --- | --- | --- |
| IRC "RX-01/F" TL | 110/70-17 M/C 54S | 130/70-17 M/C 62S |
| Bridgestone "BT-45F/R" TL | 110/70-17 M/C 54H | 130/70-17 M/C 62H |
| Dunlop "GT501FG/R" TL | 110/70-17 M/C 54H | 130/70-17 M/C 62H |
As for brakes, a single 290-mm (11.4 inches) front disc and a single 220-mm (8.7 inches) rear disc – each with dual-piston hydraulic calipers – provide stopping power and complete the Ninja's tire-and-wheel assembly.
Suspension
Like most parts of the 2012 Kawasaki Ninja 250R, its frame and suspension system are exactly as they were in 2009. The bike's wheelbase and road clearance still measure 1,400 mm (55.12 inches) and 130 mm (5.12 inches).
In like manner, 37-mm Kayaba telescopic front forks and a UNI-TRAK® twin-sided rear swingarm with a gas mono-shock and 5-way preload adjustment are still enclosed in a semi-double cradle, high-tensile steel chassis (26° caster angle; 82-mm/3.2-inch trail).
These suspension units offer a wheel travel of 140 mm (5.5 inches) at the front and 130 mm (5.1 inches) at the rear. EU releases, however, put forward a shorter front wheel travel at 120 mm (4.7 inches).
Dimensions
Overall Ninja dimensions are 2,085 x 715 x 1,110 mm (82.09 x 28.15 x 43.70 inches – L x W x H). Meanwhile, the two-wheeler's saddle height is 775–790 mm (30.5–31.1 inches). Upper-limit values are for Kawasaki Ninja 250Rs released in the UK, while lower-limit values are for North America and the rest of the markets.
In terms of weight, the motorcycle's dry mass is 152 ± 0.6% Kg (335 lbs.), while curb mass is 170 Kg ± 2.3% (374.9 lbs., including fluids and a full gas tank). Maximum load limit tops at the same weight as curb mass and includes rider and passenger weights, cargo, and accessories.
Conversely, GVWR (Gross Vehicle Weight Rating) is estimated at 345 Kg (760.6 lbs.), including fuel-injected versions.
Exterior
The Ninja 250R carries on with the same "big bike" look three years after receiving an all-new bodywork. Its ergos remain impressive, although the bike would have done better with improvements to its 2-Up layout.
Functional perks such as the two helmet hooks and footpegs for both driver and passenger have not been removed. The same goes for the bike's rather outdated instrument panel, which is best upgraded to a Trail Tech 202-119 Endurance II Digital Gauge Speedometer Kit (view on Amazon) for more accurate readings.
2012 Ninja 250Rs were made available in Candy Lime Green, Metallic Spark Black, Passion Red, and Metallic Spark Black. There was no special livery during the year.
So if you want to improve the overall styling of your two-wheeler, a 2012 Kawasaki Ninja 250R Body Kit (view on Amazon) will be a great purchase. Besides making the Ninja 250R look immaculate, it is also an excellent cover for buffs and scratches on secondhand units.
You may come across hard-core enthusiasts recommending Greenaero plastics in the forums. These panels are designed for hypermiling and reportedly make your two-wheeler faster. Its only downside is that it may not pass inspection, so you would not find many Ninja owners swapping out their factory fairing for this option.
Cost of a Kawasaki 2012 Ninja 250R
| Trim | List Price | Retail/Trade-in Values |
| --- | --- | --- |
| 2012 Kawasaki EX250JCF Ninja 250R | $4,199 | $2,275 – $2,995 |
| 2012 Kawasaki EX250JCFA Ninja 250R | $4,449 | $2,360 – $3,105 |
(Source: Nada Guides)
In the used-bike market, resale values for the 2012 Kawasaki Ninja 250R fall between $2,147 and $4,450. These pre-loved units typically come from motorcycle centers, with specialized Alpinestars 25156181095 Men's Sektor Vented Street Motorcycle Shoes (view on Amazon), big wheels, and a helmet and pad set to boot.
You would rarely come across a non-working Ninja, although chancing on bikes with fuel leaks (and other minor hiccups) is not far from impossible. Mileage usually ranges from 63 to 22,459 miles, with higher-mileage 250Rs worth around $2,200 max and mostly found in the southern U.S. regions.
Pros and Cons of the 2012 Kawasaki Ninja 250
The lack of fuel-injected iterations in North American markets is perhaps the biggest letdown of the 2012 Ninja 250R. But other than that, there are other important facets to consider about the bike, especially if you are contemplating owning one.
Here are a few of the things about the 250R worth looking into:
Pros
The Ninja 250R offers smooth power delivery, beginner-friendly mannerisms, and excellent value for money – not to mention versatility that caters even to the most experienced riders.
Handling is impressive, and power delivery is predictable. Plus, hitting higher speeds is a breeze and happens without any hesitation.
Regardless of driving speed, maneuvers are a blast on this sportbike. The Ninja is so small and lightweight that moving between lanes in a heavy-traffic boulevard is easy. Moreover, the motorcycle gives the rider full control, especially during long rides.
Beautiful overall styling, full-faired bodywork, modern aerodynamic parts, and add-ons put this motorcycle above its counterparts in the "looks" segment.
Its combustion chamber is designed to maximize combustion efficiency and reduce toxic emissions, while its 2-into-1 exhaust contributes to a remarkable off-idle response and smooth power delivery.
The two-wheeler's Uni-Trak® rear suspension linkage is enhanced, thanks to the motorcycle's 5-way preload adjustment.
Heavy-duty piston rings keep unusual engine oil consumption at bay.
The Ninja's petal rotors and braking performance are best in class, aptly complementing its entire tire-and-wheel assembly.
Cons
Engaging the 6th gear can be a pain when riding a Ninja. It almost feels like it is an overdrive gear. (Thankfully, ignition box mods help extend the rev limiter beyond 12,000 RPM).
The stock suspension is on the inexpensive side. As such, ride quality is not as plush as you would experience on same-class counterparts.
If the two-wheeler had a nemesis, it would be long straightaways and accelerating out of turns – the latter requires a serious succession of revs.
While controls do not warrant riders to be heavy-handed, engaging the gearbox does.
Since the 2012 model did not receive major upgrades for the year, you can expect pillion riding to adversely impact the bike's handling and acceleration.
The Ninja's instrument console is disappointingly the opposite of its modern aerodynamics and styling. Everything in the panel is analog.
About Kawasaki
Kawasaki Heavy Industries Ltd. (KHI) is a world-renowned leader in heavy equipment, all-terrain vehicles, and motorcycle production and is one of the Japanese "Big Four."
This Japanese firm traces its humble beginnings back to a shipyard in Tokyo, where it began operations in the late 1800s. Kawasaki was not officially established as a company until it went public in October 1896 as Kawasaki Dockyard Co., Ltd.
It took another 70 years from 1896 before Kawasaki withdrew from the shipbuilding industry it was widely known for and decided to venture into other fields. This decision to expand the company's expertise and reach eventually birthed many breakthrough product offerings: the 1962 KP209 diesel engine, the 2004 ZX 10-R, and the 2012 Kawasaki Ninja 250R.
Conclusion – 2012 Kawasaki Ninja 250R Review
The Ninja 250R is among the best platforms for getting one's driving skills up-to-speed and conquering one's learning curve – bringing drivers from all skill levels and walks of life to the next stage of their motorcycling journey.
Its displacement may be small and its exterior non-intimidating. But this two-wheeler will more than suffice the whims of your adventurous spirit.
Beginners and advanced riders can hardly go wrong with the 2012 Kawasaki Ninja 250R. Its functionality, impressive mannerisms, and straightforward features are just a few of the qualities to love about this iconic sportbike.
The series may be stingy on fancy, high-tech features, and instrumentation. But one thing is for sure – you will never find the Ninja lacking in capability as a sport-oriented-cum-all-around bike.