BMW R80 Specs & Review (Multi-Sport Bike)
Disclosure: We may get commissions for purchases made through links in this post.
During the lifetime of any manufacturer, it would do one of two things that would surprise consumers and loyal followers. It would do something either groundbreaking or out of the norm. With the BMW R80, the German firm did a bit of both when it produced this 797-cc globe-trotting trailblazer.
The BMW R80 (a.k.a. Beemer/Bimmer, Airhead, Flat-Twin Boxer) is a multi-sport motorcycle that laid the groundwork for the German firm's K100 series. Produced from 1980–1995, these 797-/798-cc machines aimed at creating the perfect cross-country touring bike for tarmac and off-road applications.
Boasting a BMW-exclusive Airhead engine, extra ground clearance, and a monolever swingarm, the BMW R80 was a design marvel that had the explorer/adventure market in mind.
Given that there was not much competition nor options for more casual, thrill-seeking riders, BMW jumped the gun and led the pack in this high-potential segment. This tenacious move proved insightful years after, as the R80 successfully spurred a slew of hybrid motorcycles for consumers to enjoy.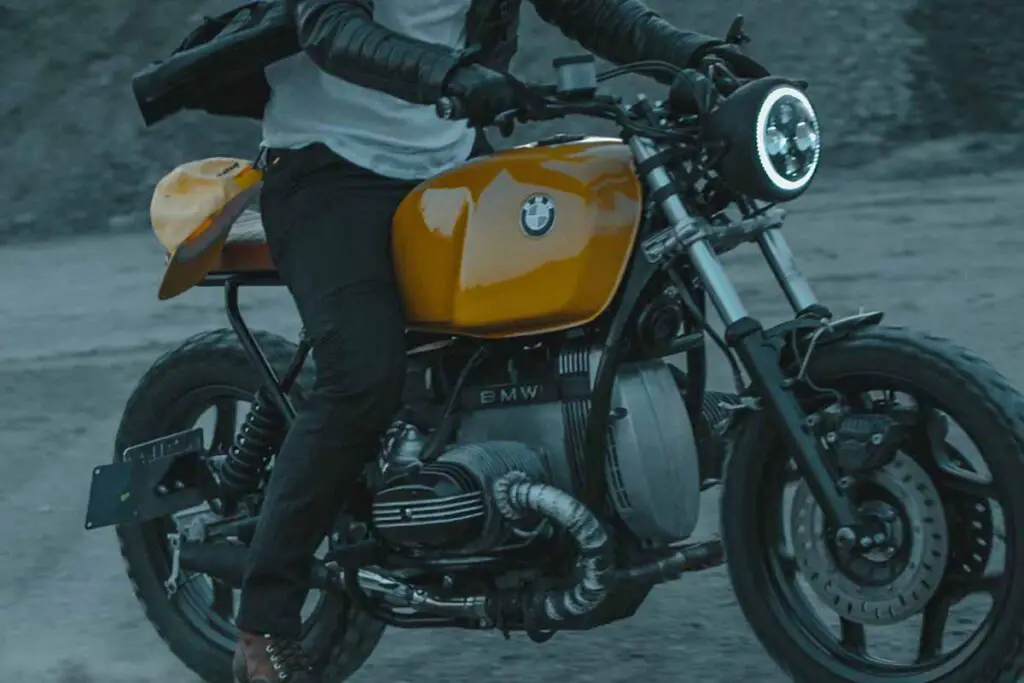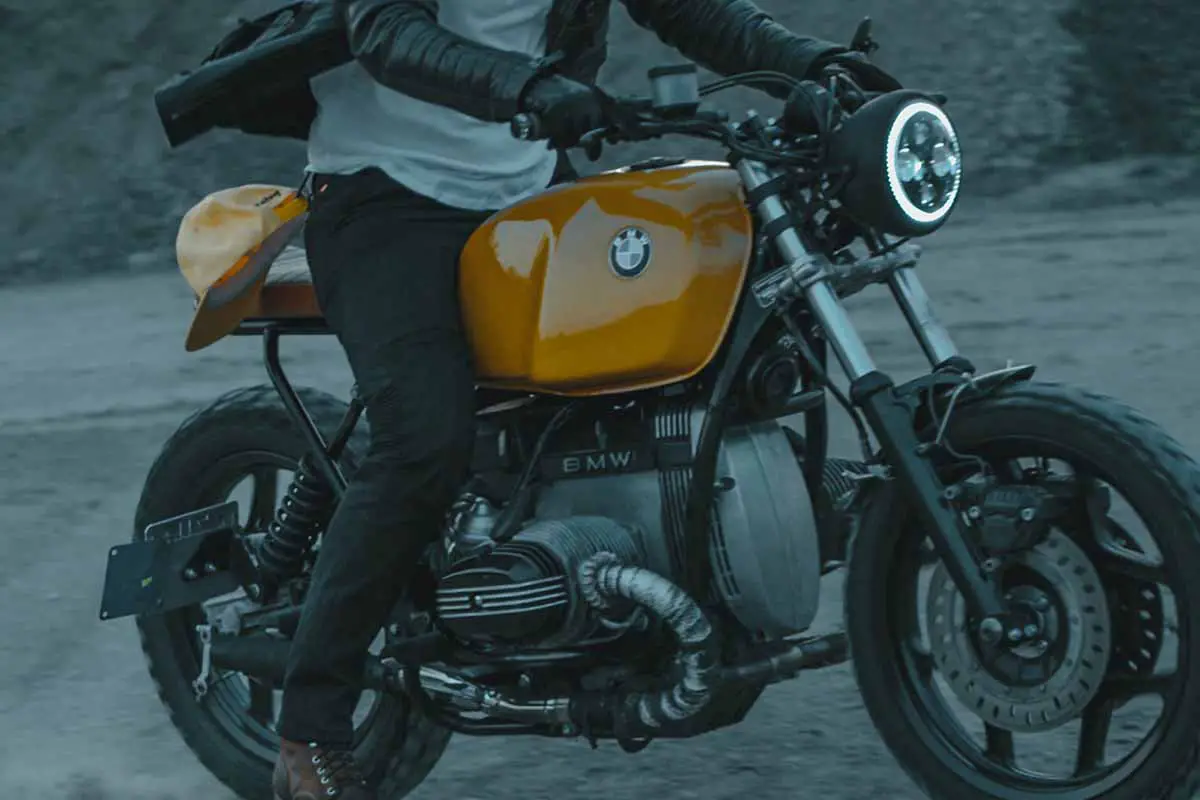 The Birth of Multi-Sport Motorcycles
While BMW's K-series aimed to compete with Japan's fast-emerging Big Four, the BMW R80 and R80 G/S (Gelände/Straße) had a different reason for their existence. They were trailblazers in a segment that few OEMs paid mind to back in the day, a segment that is now the fastest-growing cut of the motorcycling landscape – cross-country touring.
Perhaps, you will be more familiar with coined terms such as sport-tourers, touring Enduros, or adventure bikes – present-day verbiage that emanated from the same thing.
During its launch, the R80 made quite an entrance. Unlike BMW's usual new model introductions, the 797-cc bike was revealed to the motorcycling community in the famous Palace of the Popes in historical Avignon, Southern France.
Here, the two head honchos of the German firm expounded on the reason behind manufacturing a 400-pound multi-purpose two-wheeler amidst the soaring crop of lightweight singles.
Before the R80's inception, BMW noticed the absence of a mass-produced motorcycle capable of supplying "long-distance touring comfort in conjunction with its off-road skills." As such, they went ahead and created one.
Design-wise, BMW already had the baseline nailed down, having been successfully involved in dirt competitions for some time. The OEM needed only to merge this half with road-going attributes that would turn the two-wheeler into something more spirited and versatile.
The result was a bike predominantly made for long, curvy stretches of pavement but also capable of traversing challenging off-road sections. This hybrid globe trotter was the first in the market and successfully spawned generations of equally impressive and reliable thumpers.
Design Highlights:
Displacement increased slightly to 797-cc from 750-cc in 1977 to 1979.
The power mill is fitted with Nikasil-coated aluminum cylinders. This cylinder coating consists of integrated crystals of nickel and silicone infused into the bore surface.
The clutch assembly has been redesigned with less actuating force, lending to improved shifting and ease of control.
Hassle-free maintenance and starting – thanks to a fully electronic, breaker-less ignition and electric starter.
Lighter flywheel and increased wheel travel over previous BMW models.
A stock-bodied, lay-down, positioned shock impressively handles the motorcycle weight.
BMW R80R Mystic (1994 – 1995)
The majority of the BMW R80 trims were produced from 1980 to 1987. But wholistically, the R80 series lasted until 1996. One particular iteration – the BMW R80 Mystic – was sold exclusively in Europe and the UK from 1994 to 1995.
It was considered the culmination of the R80R and R100R models. These units featured a different saddle and instrumentation (among other things) and were generally face-lifted versions of the standard R80 that came out in the early '80s.
BMW R80 Specs & Features (1980 – 1987 Models)
Engine
The BMW R80 is powered by an air-cooled, pushrod-operated 4-stroke flat-twin boxer "Airhead" engine. It has a bore-stroke ratio of 84.8 x 70 mm (3.34 x 2.76 inches), augmented by Nikasil cylinders and an allowance for higher RPMs.
Piston displacement was initially 797 cm3 (48.7 in3) but later changed to 798 cm3 in 1985. Meanwhile, the compression ratio is 9.2:1. Dual 32-mm Bing V 64 II constant-depression carburetors handle the air-fuel mixture.
Mill configuration of the R80 yields the following performance figures:
| Description | |
| --- | --- |
| Top Speed | 100.6–104.3 mph (162–168 km/h) |
| Horsepower | 50 hp (37 kW) @ 6,500 RPM |
| Maximum Torque | 61 Nm (6.2 kgf-m, 42.9 ft-lbf) @ 3,750 RPM 56.7 Nm (5.8 kgf-m, 41 ft-lbf) @ 5,000 RPM* |
| Fuel Economy (combined average) | 35–45 mpg (5.2–6.7 L/100 km) |
| Approximate Tank Range | approximately 178–229.5 miles for a full fuel tank |
* courtesy of 
https://motorcycle.co.za
Fuel & Lubrication
Tank capacity is 19.5 L (5.1 US gallons) of regular unleaded fuel with a minimum rating of PON 82.5/RON 91 (ratings based on German DIN 51607 standard).
| Description | |
| --- | --- |
| Oil change | 2.0 L (2.1 US qts.) |
| With filter change | 2.25 L (2.4 US qts.) |
| Transmission | 0.8 L (0.8 US qts.) |
| Rear-wheel drive | 0.26 L (0.3 US qts.) |
| Final drive | 0.35 L (0.4 US qts.) |
| Telescopic fork (L/R) | 410 ml (13.9 oz.) / 440 ml (14.9 oz.) |
For top performance, use high-quality SAE 20W-50 motor oil with an API certification of at least SJ meeting ACEA standards. Other medium-range, multi-grade engine oils specified in the owner's manual are also ideal for use, contingent on riding conditions and ambient temperature changes.
Ignition
An electronic breaker-less battery ignition with a timing of 6° BTDC @ 1,500 RPM (initial "F" mark) to 32° BTDC @ 3,000 RPM (full advanced) brings the R80 to life.
A triple-phase alternator with a rated output of 12V 280 W serves as its charging system. Conversely, A Bosch W 7 D, Beru14-7DU, or Champion N9YC spark plug with an electrode gap of 0.6–0.7 mm (0.024–0.028 inch) gap is responsible for spark ignition.
Lighting, instrumentation, and electronic accessories are powered by a 12V 25 Ah/(10 HR) battery. Recommended battery format is unspecified in the owner's manual. However, the Yuasa Powersports Battery catalogue suggests using a  Yuasa YUAM6230X YIX30L-BS battery (view on Amazon) with dimensions of 6.56 x 5.00 x 6.88 inches, sans harness and mounting accessories.
See the below table for lighting assembly details:
| Lighting | Wattage |
| --- | --- |
| Main and dipped beam | 12V 60/55 W |
| Parking light | 12 V 4W |
| Idle, Oil pressure, Main beam indicator lamps | 12V 1.2 W |
| Charge, Speedometer lighting, Turn signal indicator lamps | 12V 3W |
| Tail/Brake light | 12V 5/21 W |
| Turn signal lamps (F/R) | 12V 21 W |
Tires & Brakes
Stock rubber consists of 90/90-21S/T (front) and 130/80-17S/T (rear) tires. These tubeless knobbies mount on stainless steel spokes and BMW hubs measuring 2.15 inches in width at the front and 2.50 inches at the back.
As for brakes, the R80 lineup uses a 285-mm single front disc (diameter later changed to 260 mm) with a Brembo fixed caliper and a 200-mm rod-operated rear SLS drum.
Recommended front-and-rear cold-tire pressure is 220 kPa (2.24 kgf/cm2, 31.9 psi) to 250 kPa (2.54 kgf/cm2, 36.2 psi) for solo riding or 240 kPa (2.45 kgf/cm2, 34.8 psi) to 290 kPa (2.96 kgf/cm2, 42.1 psi) for pillion riding.
These values can be adjusted more following altitude or riding condition changes. In case of wear or damage, factory tires can be replaced with same-spec Pirelli Scorpion Tails (view on Amazon).
Suspension
Enclosed in a double-loop tubular frame with a bolt-on rear section (45° handlebar lock angle; 101-mm trail) are 40–41 mm front telescopic hydraulic forks and a monolever rear swingarm housing the shaft drive.
Each suspension unit offers a respective wheel travel of 7.9 inches (200 mm) at the front and 6.7 inches (170 mm) at the back. Some owners opt to swap the stock rear shocks with an Ohlins BM317 rear shock. But overall, this dirt-oriented suspension setup aids the two-wheeler's dual-sport nature.
Dimensions
Based on the OEM manual, overall BMW R80 dimensions are 90.1 x 32.7 x 45.9 inches (2,290 x 830 x 1,165 mm), without side mirrors. Seat height (at curb weight) is 33.5 inches (850 mm) and can accommodate mid-height to tall riders, but it may be a bit of a struggle for smaller drivers.
The wheelbase at curb weight is 1,514 mm (59.6 inches), paired with a 170-mm/6.7-inch road clearance and a 4.68-m turning circle.
Capacity-wise, dry weight ranges from 187–192 Kg (412–423 lbs.), while curb weight can fall anywhere from 210–215 Kg (462–474 lbs.). Front-rear axle load distribution is 46/54 Kg(101/119 lbs.). GVWR (Gross Vehicle Weight Rating) is 420 Kg (925.9 lbs.) and includes a full tank and other fluids, accessories, and payload.
Exterior
The BMW R80 GS aesthetic stays true to the Gelände/Straße part of its designation. For the most part, its styling cues take after an Enduro – but a comfortable Enduro at that.
The OEM did not have to create the bike from the ground up, as its design had already been formulated through the manufacturer's off-roading/dirt racing efforts. Plastic fenders and side panels, and Akront rims facilitate convenient tire servicing.
An alloy skid plate protects the oil sump and other critical engine and drivetrain components. All other features are predominantly for street use, although more serious motorheads can opt for Koni shocks with remote reservoirs or other equivalent high-performance aftermarket parts.
R80 BMW Value
BMW R80 GS Pricing (1980 – 1987)
| Year – Model – Trim | Retail/Trade-In Values |
| --- | --- |
| 1980 BMW R80/7 | $1,435 – $5,900 |
| 1980 BMW R80G/S | $1,435 – $5,900 |
| 1981 – 1984 BMW R80/7 | $1,435 – $5,760 |
| 1981 – 1984 BMW R80G/S | $1,435 – $5,900 |
| 1982 – 1984 BMW R80RT | $1,515 – $6,110 |
| 1982 – 1984 BMW R80ST | $1,515 – $6,110 |
| 1984 – 1987 BMW R80G/S Paris Dakar | N/A |
| 1985 – 1986 BMW R80/7 | $1,435 – $5,435 |
| 1985 – 1986 BMW R80G/S | $1,435 – $5,900 |
| 1985 – 1986 BMW R80RT | $1,435 – $5,900 |
| 1987 BMW R80RT | $655 – $2,845 |
| 1994 – 1995 BMW R80R Mystic | N/A |
Sources for the MSRP of the BMW R80 are a bit obscure. However, resale values are available and range from $655 to $5,900 (source: JD Power).
Auction listings show a wider price range between $1,340 and $45,150. Units falling on the higher end of the price spectrum are mostly professionally customized or in mint, near-stock condition. 1985 BMW R80 G/S Paris-Dakar Editions are also still available in the used-bike market, with some sellers spending as much as $20,500 to restore the commemorative bike to its former glory.
If you are searching for a good-quality secondhand, Cycle Trader and Autotrader Bikes are some sites worth checking out.
BMW R80 Problems (A Non-Exhaustive List)
Poor Fuel Mileage
In a 1980 bulletin (TSB) by BMW, the latter shared that modifications to the airbox housing (specific to R80s with metal airbox covers) were necessary for addressing this problem and should be performed by the dealer.
The modification per se involved drilling four holes in each horn of the said housing to counter an overly rich condition in the combustion chamber. Failure to have the airbox mod performed resulted in restricted air intake and experiencing a mid-range flat spot in the carburetion (or poor mid-range throttle response).
Another bulletin issued in August 1984 aimed to address the same issue. This 2nd TSB involved changing the air-cleaner housing "to the R65 and R65LS type with unequal intake orifice sizes (snorkels)" and changes to the carb jetting. However, the OEM strongly emphasized that these modifications be done only when mid-range throttle responsiveness and fuel mileage issues exist.
Transmission Problems
Based on owner feedback in BMW-dedicated forums, these transmission problems are typically due to a deleted locating circlip affecting 1985-1994 models or issues with the output shaft (a busted bearing, to be exact). The former was eventually resolved, with the locating circlip returning at the end of the bike's production run.
The latter, however, requires work to be done. It may not be an inherent problem of the R80, but it results from upkeep habits (or lack thereof), wear, and age.
Depending on the condition and accumulated mileage of the bike, you may or may not need to repair/replace the clutch and seal alongside the defective gearbox identified. If the issue is not yet too far gone, doing a C-clip and taller 5th gear has been proven to solve the problem.
Oil Leaks
Some Airhead enthusiasts have observed that the choice of engine oil determines if they encounter this issue. While synthetic oil seeps around the pushrod tube seals, conventional or synthetic blends do not.
While preventing the situation is clear, the solution may be a letdown for those who prefer fully synthetic oil blends.
Broken Valve Spring
This is, perhaps, one of the most interesting issues associated with the R80. I say this for several reasons. One, it is a prevalent problem in many old power mills but a rare one with the Airhead. Two, the incident still permits starting and idling but not revving. Three, it is mostly non-detectable with a compression or leak test.
Some savants suggest tweaking the compression test to rule out the broken valve spring as the culprit.
This is done by putting the cylinder at TDC with the valves closed and improvising a way to blow compressed air into the spark plug hole. After which, remove the dipstick and pay close attention to the route where air escapes.
If air escape is from the intake, it's an intake valve leak (exhaust) issue. If it is from the dipstick hole, the problem is with the piston or rings. Whichever the result, base your next steps from there.
Miscellaneous
Other problems linked to the BMW R80 include issues with clutch splines, alternator rotor (view on Amazon), battery, caged rollers on the exhaust, and valve clearances. Due to the age and severity of use, these components become prone to deterioration and breakage.
As a best practice, inspect these parts when buying a pre-owned R80. Promptly replacing parts and the like may initially cost you. But that is much better than suffering more expensive repairs resulting from long-overdue problems.
About BMW
BMW (Bayerische Motoren Werke GmbH or Bavarian Motor Works) is a multinational manufacturer boasting over a century's worth of expertise and heritage. Founded in 1913 as Rapp-Motorenwerke GmbH, it was not until 1922 that the firm went by its current name, and in 1928 that it became a full-fledged automobile manufacturer.
BMW continues to take huge strides in multiple industries and is highly esteemed for its premium-quality luxury automobiles, mobility solutions, and motorcycles, such as the BMW R80.
Conclusion – BMW R80 Café Racer Review
Today, the BMW R80 may be considered modest at best in both styling and performance. But just a few years ago, it paved the way for cross-country touring to become a segment of its own.
Thanks to the brave reimagining of café racers and Enduro two-wheelers, the R80, R80 G/S, and many other company-owned and competing models were born. If it were not for BMW's initiative, we would not get to experience and marvel at the competencies of current dual-sport and adventure bikes on the road.