Kawasaki Vulcan 500 Specs and Review (Cruiser Bike)
Disclosure: We may get commissions for purchases made through links in this post.
One of Kawasaki's longest mainstays, the Kawasaki Vulcan 500 has painstakingly earned its moniker as the best cruiser bike of its class. Throughout its 20-year run, this highly-engineered motorcycle unwaveringly proved itself both thrilling and dependable for consumers. Fans still clamor over owning the cruiser even in pre-loved condition.
The Kawasaki Vulcan 500 was a cruiser motorbike produced by Team GreenTM from 1990 to 2009. Sporting a classic, rugged aesthetic, 50-hp horsepower, and sportbike mannerisms, this mid-size two-wheeler was regarded as the perfect commuter bike and well-loved by enthusiasts.
Impressive ergonomics, standout retro styling, and an incredible power-to-weight ratio are but a few of this cruiser bike's key selling points. To uncover more about its specs and features and discover other interesting facts about the Kawasaki Vulcan 500, stick around and continue reading this article.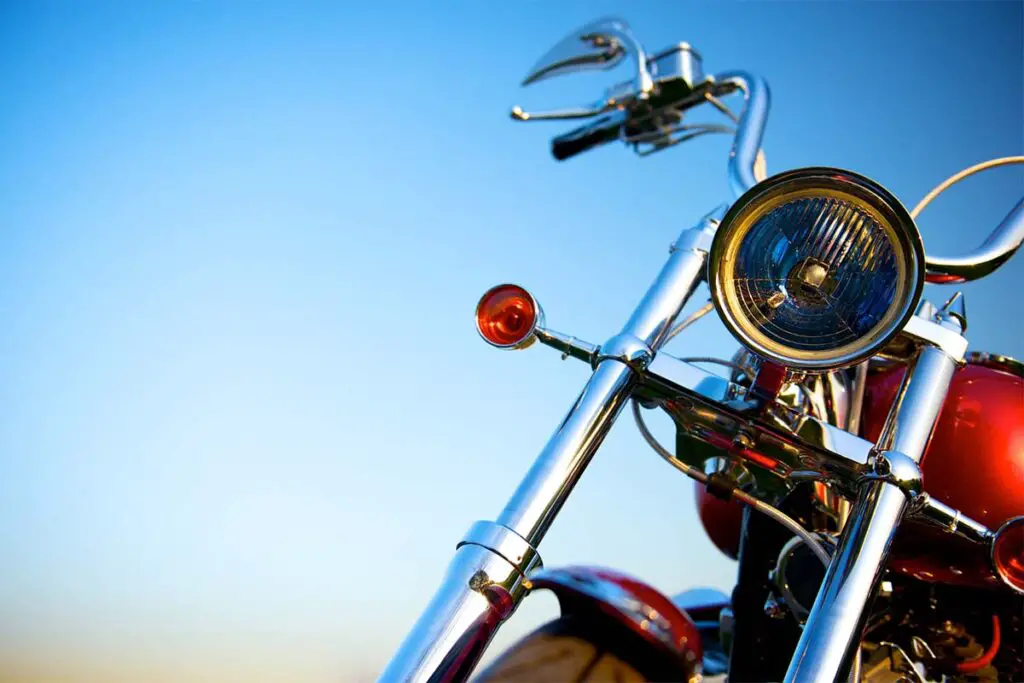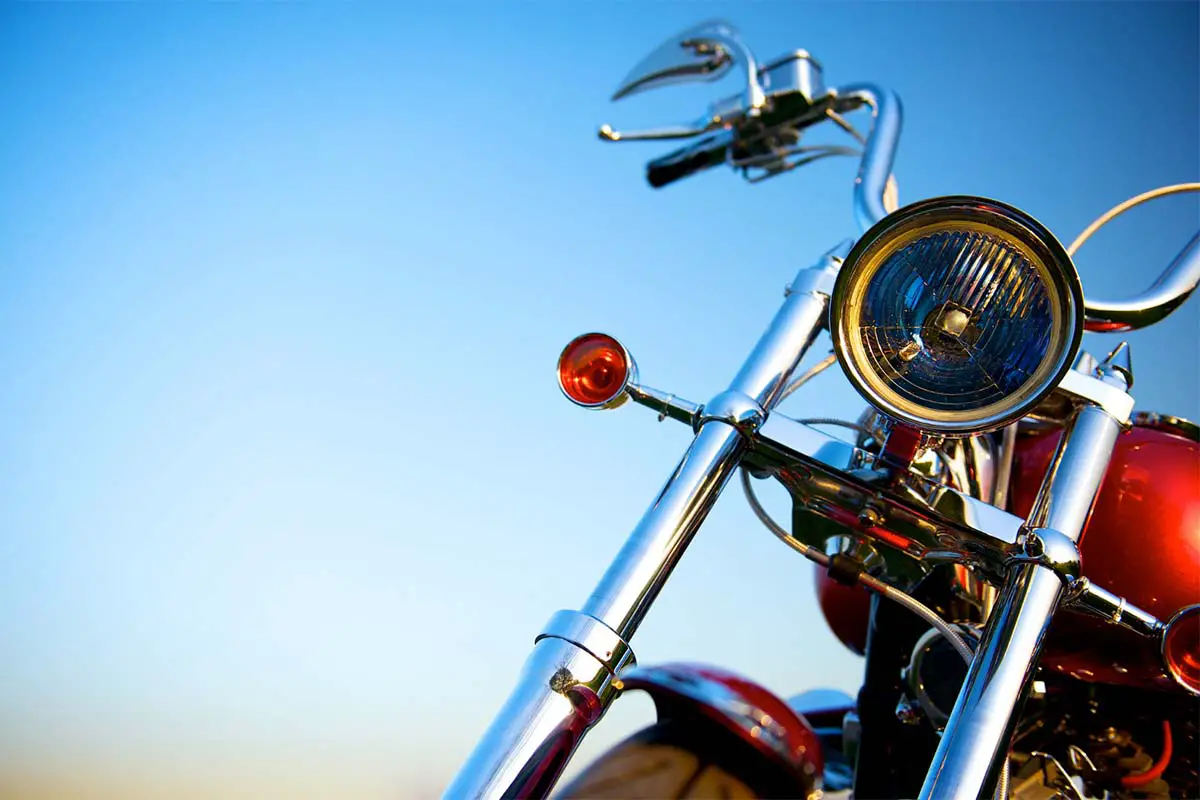 The Perfect Starter Bike
The Kawasaki Vulcan 500 is 4th in the line of Vulcan motorcycles and the 2nd smallest displacement from the said series. Its first incarnation was the 1986 454-cc Vulcan 500 LTD. Unlike post-1990 production models, the initial bike had tubeless tires and a belt drive. Its engine was adopted from the Ninja 500R motor (some online sources mention the Ninja 900), which gave the wheeler sportbike characteristics and an 11,000 RPM redline. It didn't have a center stand, but servicing the tubeless tires proved much more convenient.
By 1990, the bike's engine displacement was upgraded to 498-cc, and tires changed to tube-type. Kawasaki still failed to give it a center stand, which eventually became one of its consumer turn-offs. Because of its sportbike lineage, the 500-class Vulcan yielded more power and a top-end speed comparable to its bigger-displacement namesake. It also had a good and distinct powerband that enabled riders to maneuver the bike freely on the highway and through traffic.
2004 Kawasaki Vulcan 500 Specifications & Features
Engine
The Kawasaki Vulcan 500 divides into two categories – the Classic trims from 1990 to 1996 and the Limited editions from 1996 to 2009. Regardless of the version, all Vulcan 500 production models are carbureted and have dual Keihin CVK32 carburetors handling air-fuel mixture. A liquid-cooling system complements these 4-stroke DOHC twin-cylinder engines.
The cruiser bike has a bore-stroke ratio of 74 × 58 mm (2.91 × 2.28 inches) and a 10.2:1 compression ratio. Piston displacement is 498 cm³ (30.39 in³). Overall engine configuration lends to a Kawasaki Vulcan 500 top speed of 100 mph (160.8 km/h), a horsepower of 25-34 kW (33.5-45.6 hp, 34-46 PS) @ 7,000-8,000 RPM, and a torque output of 39-45 Nm (4.0-4.6 kgf-m, 29-33 ft-lb) @ 4,200-6,000 RPM. Units sold in Switzerland and Germany fall on the lower end of the spectrum compared to the rest of the markets regarding performance figures.
Fuel & Lubrication 
Tank capacity is 15 L (3.9 US gallons) of unleaded gasoline with a minimum PON 87/RON 91 rating. Lubrication-wise, the Vulcan 500 has a Forced lubrication (wet sump) system and requires 3.4 L (3.6 US quarts) of K-Tech engine oil or its equivalent. Recommended motor oil is SAE 10W-40 with a minimum API certification of SJ meeting JASO T903 MA/MB standards. Other viscosity grades like SAE 10W-50, 20W-40, or 20W-50 are permitted following ambient temperature.
Drivetrain
The Kawasaki Vulcan 500 has a 6-speed, constant-mesh manual (wide-ratio) transmission, a return shift system, and a wet, multi-disc clutch assembly. An Enuma EK520DX-O or EK520MVXL Endless-type final chain drive with 110 links handles power delivered to the wheels. The powertrain is mated to a digital-memory-type ECU and has the following stock gear ratios:
| | |
| --- | --- |
| Primary Reduction Ratio | 2.652 (61/23) |
| Transmission Gear Ratio (1st) | 2.571 (36/14) |
| Transmission Gear Ratio (2nd) | 1.722 (31/18) |
| Transmission Gear Ratio (3rd) | 1.333 (28/21) |
| Transmission Gear Ratio (4th) | 1.125 (27/24) |
| Transmission Gear Ratio (5th) | 0.961 (25/26) |
| Transmission Gear Ratio (6th) | 0.851 (23/27) |
| Final Reduction Ratio | 2.625 (42/16) |
| Overall Drive Ratio | 5.930 @ Top gear |
Ignition
A battery and coil ignition and electric starting system bring the cruiser bike, plus its lighting and instrumentation, to life. Ignition timing is from 10° BTDC @ 1,300 + 50 RPM (initial "F" mark) to 35° BTDC @ 8,000 RPM (full advance). A triple-phase A.C. alternator with a rated output of 17A, 14V @ 6,000 RPM serves as its charging system, while a 12V 12Ah/(10 HR) YB12A-A battery (with assembled dimensions of 134 x 80 x 160 mm or 5.31 x 3.19 x 6.31 inches – L x W x H) powers electronic accessories. All models require an NGK DR9EA or Nippon Denso X27ESR-U spark plug with a gap of 0.6 – 0.7 mm (0.024 – 0.028 inch).
Tires & Brakes
Chrome-plated spoke wheels (19 MC × MT 2.15 front, 15 MC × MT 3.00 rear) are fitted with 100/90-19 M/C 57S front tires and 140/90-15 M/C 70S rear tires. These factory tires are tube-type and could either be Bridgestone Exedra G701/G702 or Dunlop D404F brands. Recommended cold-tire pressure for both is 200 kPa (2.0 kgf/cm2, 28 psi) for payload up to 97.5 Kg (215 lbs.) and 225 kPa (2.25 kgf/cm2, 32 psi) for weight beyond the aforementioned.
In case of wear, you can change stock tires to same-size Metzeler Lasertec Front Tires (view on Amazon) that support more responsive handling and high-speed driving. Lastly, a single 300-mm front disc and 180-mm rear drum provide the bike's stopping power and complete its tire-and-wheel assembly.
Suspension
Enclosed in a double-cradle, tubular steel frame (33° caster angle, 151 mm/5.9 inches trail) are 36-mm front telescopic forks and a rear swingarm offering a respective wheel travel of 150 mm (5.9 inches) and 100 mm (3.9 inches). Rear shocks are 5-way preload-adjustable and set to setting #2 from the factory. This short-travel suspension is mated to a conservative road clearance of 120 mm (4.9 inches) and a turning radius of 2.8 meters (9.2 feet) that make for decent cornering angles and on-road maneuverability.
Dimensions & Capacities
Overall dimensions measure 2,320 x 830 x 1,125 mm (91.3 x 32.7 x 44.3 inches). Dry weight is 199 Kg (438 lbs.) for most markets and 199.5 Kg (440 lbs.) for units sold in California. Similarly, curb weight (unloaded) ranges from 214 Kg (471 lbs.) to 214.5 Kg (473 lbs.), with Californian releases being slightly heavier. Seat height is 715 mm (31.5 inches), not too far from its 1,500-cc sibling. The cushioned two-up saddle sits medium to tall riders comfortably and is perfect for city cruising.
Exterior
A high-tensile steel frame houses the Vulcan's teardrop fuel tank, engine, and drivetrain components. Standard inclusions are handlebars, grips, front/rear fenders, headlamps, a windshield, and side mirrors. A contoured seat comfortably sits a solo rider or two passengers but can be improved with a matching backrest (view on Amazon). Getting rear saddlebags will increase the bike's somewhat limited storage compartment and make it more suitable for all-day rides.
Kawasaki Vulcan 500 Price
From 1990 to 2009, the Kawasaki Vulcan 500 series released 20 models and three trims in Japan, Europe, and North America. Below is a full rundown of all Vulcan 500 iterations and their corresponding list prices:
| Year – Trim – Model # | List Price | Retail/Trade-In Values |
| --- | --- | --- |
| 1990 EN500-A1 Vulcan Classic | $3,699 | $380 – $2,490 |
| 1991 EN500-A2 Vulcan Classic | $3,749 | $405 – $2,730 |
| 1992 EN500-A3 Vulcan Classic | $3,849 | $405 – $2,835 |
| 1993 EN500-A4 Vulcan Classic | $3,999 | $405 – $2,880 |
| 1994 EN500-A5 Vulcan Classic | $4,399 | $405 – $3,060 |
| 1995 EN500-A6 Vulcan Classic | $4,649 | $380 – $2,490 |
| 1996 EN500-A7 Vulcan Classic | $4,899 | $520 – $2,590 |
| 1996 EN500-C1 Vulcan Limited | $5,199 | $545 – $2,715 |
| 1997 EN500-C2 Vulcan Limited | $4,499 | $625 – $2,660 |
| 1998 EN500-C3 Vulcan Limited | $4,499 | $715 – $2,820 |
| 1999 EN500-C4 Vulcan Limited | $4,499 | $725 – $2,845 |
| 2000 EN500-C5 Vulcan Limited | $4,599 | $755 – $3,175 |
| 2001 EN500-C6 Vulcan Limited | $4,699 | $885 – $3,395 |
| 2002 EN500-C7 Vulcan Limited | $4,699 | $1,105 – $1,455 |
| 2003 EN500-C8 Vulcan Limited | $4,699 | $1,190 – $1,565 |
| 2004 EN500-C9 Vulcan Limited | $4,699 | $1,275 – $1,675 |
| 2005 Kawasaki Vulcan 500 Limited (EN500-C10) | $4,849 | $1,325 – $1,745 |
| 2006 Kawasaki Vulcan 500 LTD (EN500-C6F) | $4,899 | $1,370 – $1,800 |
| 2007 Kawasaki Vulcan 500 LTD (EN500-C7F) | $4,999 | $1,410 – $1,855 |
| 2008 EN500-C8F Vulcan 500 LTD | $5,049 | $1,480 – $1,945 |
| 2009 EN500-C9F Vulcan 500 LTD | $5,499 | $1,660 – $2,185 |
The cruiser bike's MSRP ranged from $3,699 to $5,499, depending on model year and trim. The 2009 Kawasaki Vulcan 500 had the heftiest price tag, followed by the 1996 EN500-C1 Limited trim at $5,199. There was very little movement in retail pricing for the Vulcan 500 until its 5th production model when it added $700 to its initial base price. MSRPs between 1997 and 2004 were almost stagnant, barely increasing by $400 in the following years.
As for auction listings, the price range is actually higher than the data gathered by Nada Guides. The said reference shows resale values from $380 to $3,395, while different trader sites have between $1,200 and $5,888 (usually '05 to '09 production models). Secondhand units valued at $2,900 or higher are typically good buys, with at least 1,400 miles and in great shape and cosmetic condition. Conversely, anything sold below $2,000 is usually not working and sold as-is.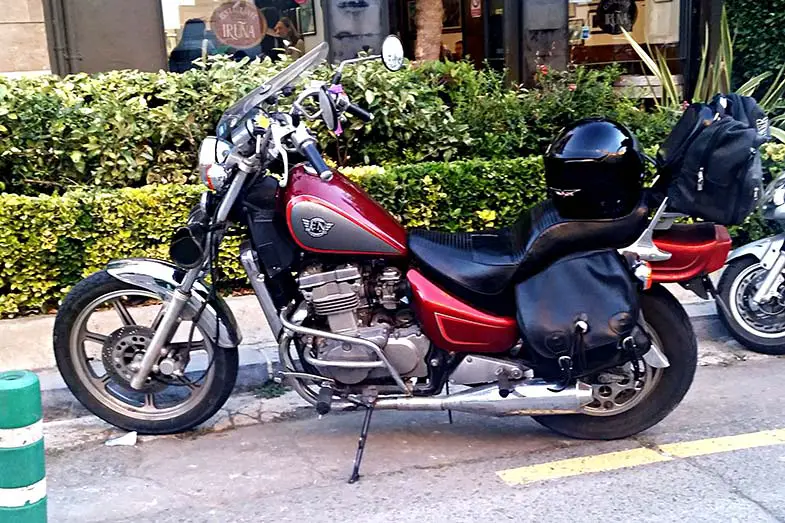 Kawasaki Vulcan 500 Pros and Cons
Indomitable nature aside, the Kawasaki Vulcan 500 does have its fair share of flaws and problems. Here is a non-exhaustive list of its praiseworthy points and setbacks, as pointed out by avid followers and bike enthusiasts in numerous Kawi forums:
Pros
The Kawasaki Vulcan 500 is warm-blooded – meaning cold starting is never an issue.
It is inexpensive to own and operate and easy to maintain.
Despite its seemingly small fuel tank capacity, gas mileage is impressive at 45-60 mpg (3.92-5.22 L/100 km).
The bike is dependable and has good power delivery and superb handling.
The motorbike can comfortably accommodate riders with inseams ranging from 27 to 38 inches.
Forward foot controls and swept-back handlebars give bikers the most comfortable riding position.
It performs excellently for a small cruiser bike, and its quiet exhaust is a plus in city driving.
Compared to the Honda VLX600/Shadow 750 and Suzuki Savage, the motorbike is faster and accelerates like a sportbike.
The Kawasaki Vulcan 500 boasts classic custom-cruiser-street-bike styling, with its parallel cylinder engine and angled exhaust pipes.
Cons
It has squeaky OEM brakes, which do not last long in stop-and-go traffic.
Many riders find the stock saddle seat is not suitable for long rides.
Cornering clearance can be improved further.
Backfiring is known to happen while the bike is being turned off, largely due to sticking clutch plates.
The bike can do better with a fuel-injected engine with hydraulic lifters versus the carburetion system it has that still requires valve adjustment.
Fuel venting – either in the form of vapor lock in the tank due to a faulty cap or blocked vent line or vacuum supply in the petcock – is another occasional issue the bike has.
Its occasional double-wall exhaust failure tends to take away from its reliability.
Finding a stand to put the bike on during basic maintenance can be a pain since the factory pipes and engine sit lower than the frame.
Accessing the battery cables, which are known to vibrate loose from time to time, is a bit tedious as it requires removing the seat.
Limited alternator output restricts the number of electrical accessories the bike can have.
The Vulcan 500 does not have huge aftermarket support – although commercially available options can be modded to fit.
All things considered (and more), the Kawasaki Vulcan 500 is easily one of the best-engineered cruiser bikes of its size and provides the right mix of displacement, aesthetics, and price.
About Kawasaki
Kawasaki is one of the "Big 4" Japanese industrial firms that have established themselves as a powerhouse in the global automotive market. Originally founded in 1878, Kawasaki eventually evolved from being a parts supplier for shipping businesses into a world leader in multiple automotive industries and heavy equipment. The company's proven track record of adaptability and growth has tremendously helped diversify its product offerings, including transit systems, bridges, defense equipment, aircraft, and (yes!) cruiser bikes like the Kawasaki Vulcan 500.
Conclusion – Kawasaki Vulcan 500 Review
For motorcycle savants, there is still a lot to be had with the Vulcan 500. But for the casual rider and daily commuter, the two-wheeler's competencies are more than sufficient. Sure, it could do better with fuel injection, tubeless tires, and a center stand. But even without these perks, the Kawasaki Vulcan 500 is still considered rad, performing well beyond what people expect of a 30-year-old cruiser bike.