2005 Harley Davidson Electra Glide (Specs & Review)
Disclosure: We may get commissions for purchases made through links in this post.
The early 2000s saw the reign of superbikes, tourers, and cruisers – and this bunch includes the 2005 Harley Davidson Electra Glide. This machine is not your textbook top-of-the-line motorcycle. And yet, there is something about its straightforward, no-frills nature that draws people in and leaves them wanting more. Curious? Don't worry – you will discover its standout qualities and more in today's article.
The 2005 Harley Davidson Electra Glide belongs to one of eight labels under HD's FL series. Featuring electronic fuel injection, a fork-mounted bat-wing fairing, and locking GTX hard saddlebags (among others), the Electra Glide charmed its way into the hearts of recreational riders and enthusiasts.
Despite its simplicity, the 2005 Harley Davidson Electra Glide made its mark in the American firm's record books by being the first liter-class motorcycle to sport an electric starter. Read on and get acquainted with this two-wheeler's specifications, features, and other endearing attributes.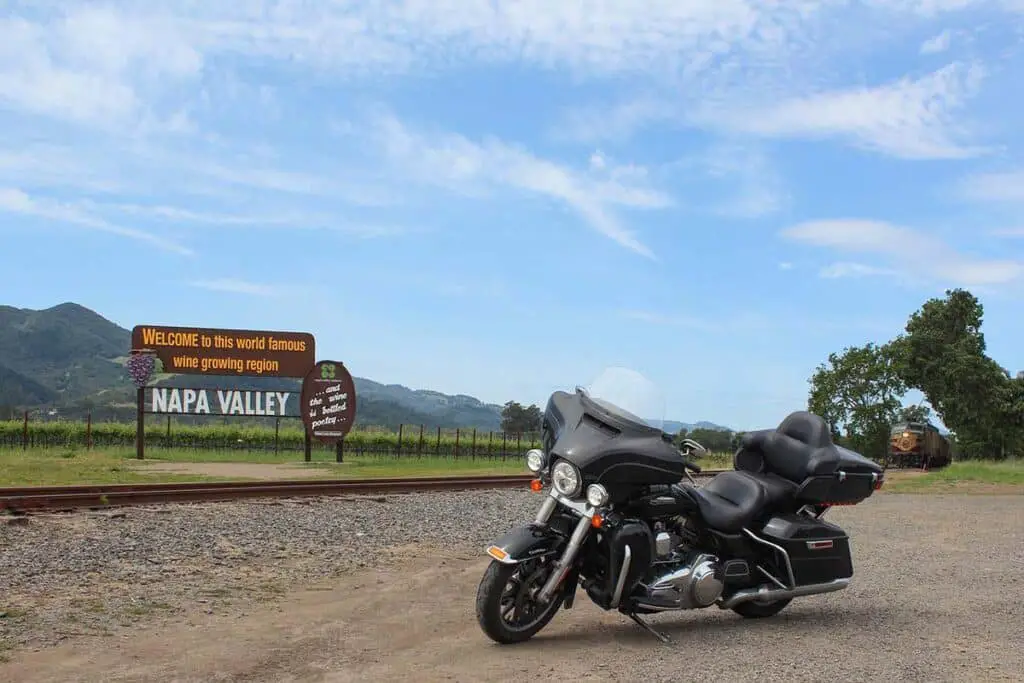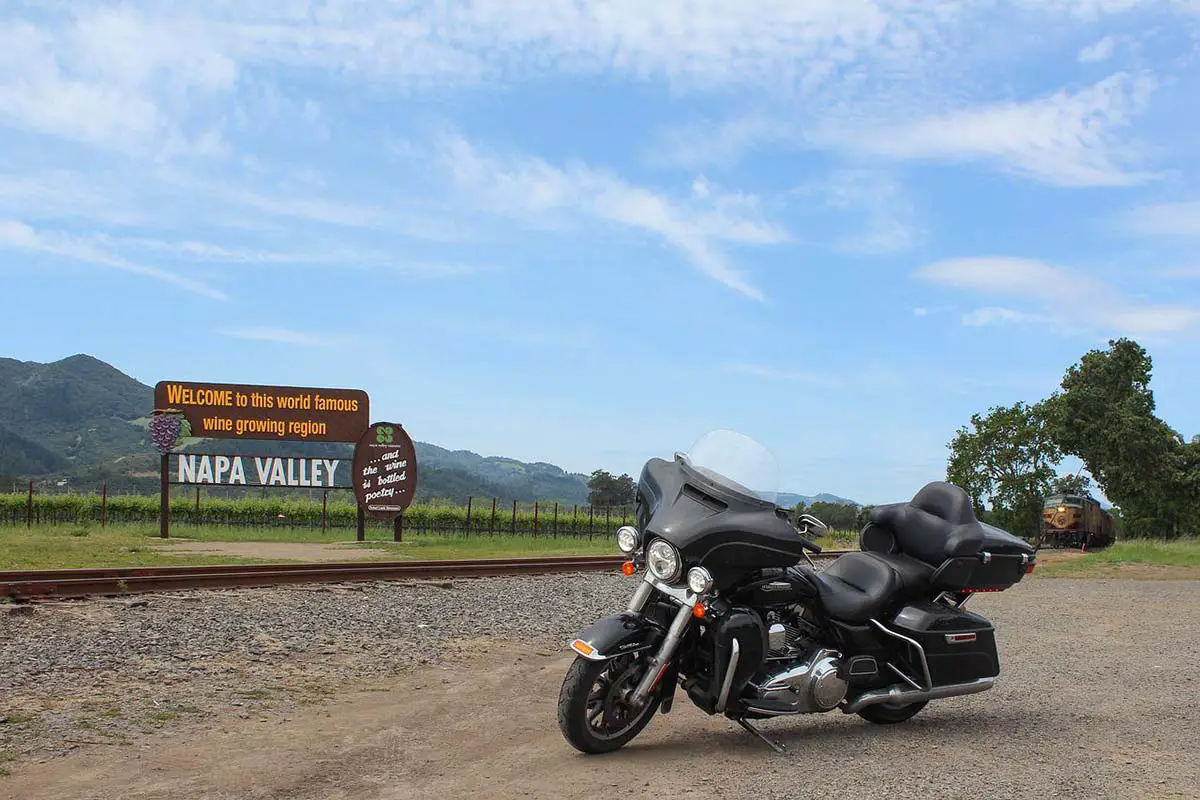 Origins of the Electra Glide
While liter-class touring models with this nomenclature were only produced beginning in 1999, the name itself dates back to as early as 1965. It was the year that Harley Davidson's FL series reincarnated the Duo-Glide and gave it the Servi-Car's electric starting system that debuted a year before – hence, giving birth to the "Electra Glide."
Although the name was initially intended to tell the motorcycle and its siblings apart, it no longer served this purpose with succeeding incarnations of other labels as the latter also received electric starting systems.
What has now become a distinguishing feature of the tourer is its bat-wing fairing, which is shared with only five other models: the Street Glide, Street Glide Special, Street Glide ST, Ultra Limited, and CVO Street Glide.
2005 Harley Davidson Electra Glide Specs (FLTH, FLTHCU/CUI)
Engine
An air-cooled, rubber-mounted Twin Cam 88® 45° V-twin engine with an OHV-pushrod design brings the Harley Davidson Electra Glide to life. It has a bore-stroke ratio of 95.2 x 101.5 mm (3.75 x 4.00 inches) and an 8.9:1 compression ratio.
Piston displacement is 1,450 cm3 (88.5 in3), delivered by a 40-mm constant-velocity Keihin carburetor or Electronic Sequential Port Fuel Injection.
A dry-sump lubrication system and crossover dual-exhaust system (view on Amazon) help regulate the air-fuel mixture.
Unlike the Evolution engine, the Twin Cam 88® offers at least 50% greater surface area for cooling. Furthermore, pairing the enhanced mill with the rest of the machine's engine configuration yields the following performance figures:
Horsepower: 67 bhp (48.8 kW) @ 5,200 RPM
Torque: 109–116.6 Nm (11.1–11.9 kgf-m, 86 ft-lbf) @ 3,500 RPM; 120.7 Nm (12.3 kgf-m, 89 ft-lbf) @ 3,000 RPM, owner's manual
Top Speed: 96.3–115 mph (155–185 km/h, unofficial)
Fuel mileage: 39–51 mpg (4.6–6.0 L/100 km)
Fuel & Lubrication
Tank capacity is 18.9 L/5.0 USgal (inclusive of 3.8 L/1.0 USgal of reserve) of unleaded premium gasoline. This capacity gives an approximate tank range of 200 miles. Fuel variants with an octane rating of PON 91/RON 95 and no more than 15% MTBE or 10% ethanol are recommended. Use of reformulated or oxygenated gasoline (RFGs) with less than 5% methanol is also permitted.
Lubrication-wise, the 2005 Harley Davidson Electra Glide requires 3.8 L (4.0 US qt) of engine oil with filter change. OEM-prescribed lubrication is SAE 10W-40 engine oil with CF-4, CG-4, CH-4, or CI-4 meeting JASO T903 MA, MA1, and MA2 standards. Viscosity grades such as 20W-50, SAE 50, or SAE 60 may be used following ambient temperatures and changes in riding conditions or altitude.
Drivetrain
A 5-speed, constant mesh foot-shift transmission and wet multi-plate clutch handle power. A final belt drive controls wheelspin. With the change from the Evolution engine to the Twin Cam 88®, emissions guidelines were met, and pushrod geometry improved – thanks to replacing its previous central gear-driven cam. Unfortunately, this new feature proved detrimental, becoming one of the Twin Cam's pain points with succeeding incarnations of the motorcycle.
For stock gear ratios, refer to the table below:
| Description | |
| --- | --- |
| Primary Sprocket (Engine) | 25 |
| Primary Sprocket (Clutch) | 36 |
| Final Sprocket (Transmission) | 32 |
| Final Sprocket (Rear Wheel) | 70 |
| Transmission Gear Ratio – I | 10.110 |
| Transmission Gear Ratio – II | 6.958 |
| Transmission Gear Ratio – III | 4.953 |
| Transmission Gear Ratio – IV | 3.862 |
| Transmission Gear Ratio – V | 3.150 |
Ignition
All Electra Glide touring models have a non-adjustable electronic CDI (Capacitor Discharge Ignition) and an electric starter with an auxiliary mechanical recoil. Its charging system uses a triple-phase alternator, while a 12V, 28 Ah battery supports the motorbike's lighting and electricals.
A YIX30L-BS-PW or YIX30L-BS 2005 Harley Davidson Electra Glide battery like Banshee Lithium Ion Battery (view on Amazon), with assembled dimensions of 6.56 x 5.00 x 6.88 inches, would fit perfectly in any of the FLHT models. The YIX30L-BS-PW is just slightly taller than the 30L-BS format at 192 mm.
Tires & Brakes
Aluminum wheels are fitted with tubeless Dunlop tires – D402F MT90B16 (72H) at the front and Dunlop MU85B16 (77H) at the back. Cold-tire pressure for both is 248 kPa (2.5 kg-f/cm2, 36 psi), with the rear requiring adjustment to 276 kPa (2.8 kg-f/cm2, 40 psi) for pillion riding.
Brakes are triple hydraulic discs with 4-piston calipers a piece – dual 292-mm discs at the front and a same-size single disc at the rear. Using silicone hydraulic DOT 5 brake fluid is best at preventing contamination and is ideal when assembling or servicing brakes.
Suspension
41-mm front telescopic forks with cartridge-style damping and a twin-sided swingarm with air-adjustable shocks lend to the Electa Glide's stable handling mannerisms. These units are enclosed in a steel frame (26° caster angle; 157 mm/6.2 inches trail) with stabilizer links and rubber engine mounts.
The front and rear suspension units provide a respective wheel travel of 4.6 inches (116.8 mm) and 3.0 inches (76.2 mm) and augment the two-wheeler's 63.5-inch (1,612.9-mm) wheelbase and 5.1-inch (129.5 mm) ground clearance.
Dimensions & Capacities
The Classic trim's overall dimensions are 97.5 x 39 x 45 x 61 inches (2,476.5 x 990.6 x 1,549.4 mm – L x W x H), making it four inches longer than base models and an inch shorter than Ultra Classic versions. Width, height, and seat height are shared, with the saddle sitting at 27.3 inches (693.4 mm).
Gross Axle Weight Ratings are 227 Kg (500 lbs.) and 375 Kg (827 lbs.), totaling a 1,259-pound GVWR (Gross Vehicle Weight Rating). Shipping weight differs for each trim due to package inclusions and ranges from 344.1 Kg (758 lbs., Standard trims) to 357.8 Kg (788 lbs., Ultra Classic trims). These values are 3.7%–7.8% heavier than Harley's Road Glide label.
Exterior
The base model (FLTH) of the 2005 Harley Davidson Electra Glide is devoid of creature comforts, making it a perfect ride if you want to keep your eyes on the road. Conversely, the Ultra Classic version is replete with just about everything from a four-speaker audio system by Harman/KardonTM to a King Tour-Pak® to a lower fairing (view on Amazon).
While the lowers give the motorbike added protection from the elements, their absence makes for better engine (and rider) cooling as there is less airflow resistance while riding.
Cost of a 2005 Harley Davidson Electra Glide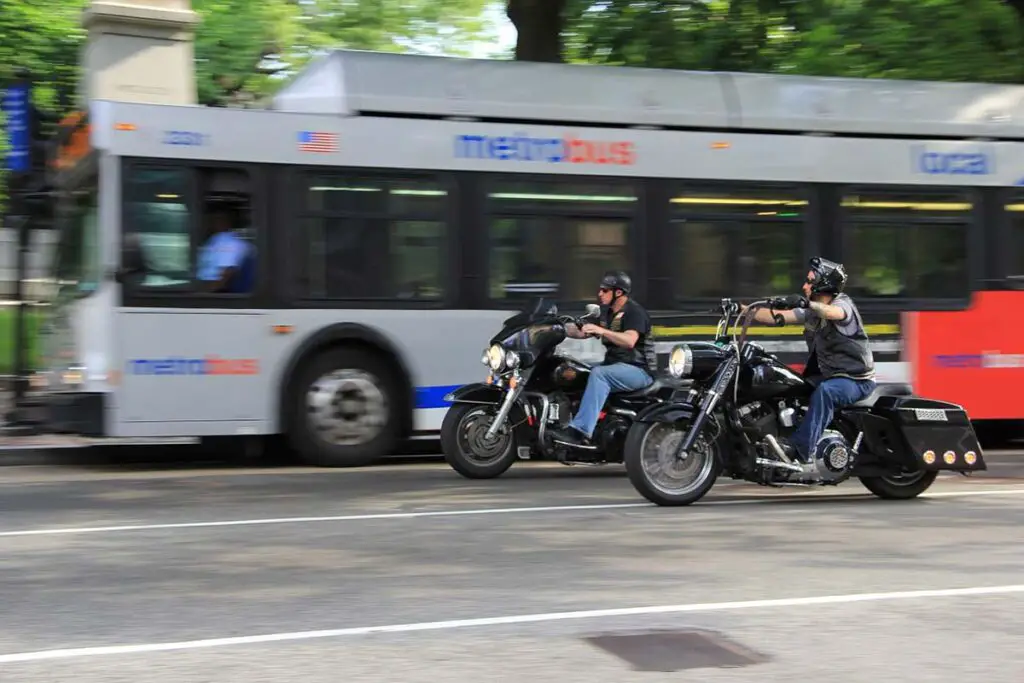 From Nada Guides, the 2005 list prices for the Electra Glide models fall between $15,385 and $20,405. Average retail currently costs between $5,770 and under $10,000. These figures do not include freight charges, chromed engine guards, security alarm system, saddle bags, emissions equipment, and optional body paint that can add at least $400 to the base price.
| Year – Model – Trim | List Price | Retail/Trade-in Values |
| --- | --- | --- |
| 2005 Harley Davidson Electra Glide Standard FLHT | $15,385 | $5,770 – $7,590 |
| 2005 Harley Davidson Electra Glide Classic FLHTC | $18,055 | $6,945 – $9,140 |
| 2005 Harley Davidson Electra Glide Classic FLHTCI | $18,455 | $7,195 – $9,465 |
| 2005 Harley Davidson Electra Glide Ultra Classic FLHTCUI | $20,405 | $6,460 – $8,500 |
As for auction listings, the price range is from $5,250 to $40,000, and mileage is from 8,669 to 98,891 miles. Base models typically do not exceed $10,000. Meanwhile, units worth over $20,000 are either in near-mint condition with very low mileage or pimped with high-performance aftermarket parts.
You can see several of these secondhand thumpers in Cycle Trader listings, with most private sellers based in the Northeastern and Southern regions of the United States. Some sites like Riversideindian.com slash $1,000 off the average retail price of the two-wheeler, selling it for only $9,999 instead of $10,999.
Lowdowns of the Electra Glide® Series
Highlights
Fuel mileage is good even under a heavy throttle hand.
Factory fairing/s effectively eliminates wind noise and pressure while permitting enough airflow to reach the engine and the rider's legs.
Riders find that putting one or both feet on the engine guards or passenger floorboards added to their comfort while driving, with the handlebars still within easy reach and their control of the motorcycle remaining unaffected.
The rubber-mounting system lends to smooth driving and minimizes engine vibration.
The absence of the trunk in base trims makes the Electra Glide feel more nimble versus other Electra Glides with more add-ons.
The passenger grab rail and rear fender rails offer plenty of tie-down points.
Features such as full cruise control and throttle lock allow riders to momentarily rest their hands when traversing flat sections or as needed. This, paired with a lighter clutch pull, makes the Electra Glide feel somewhat handier.
Standard Electra Glide models make for a good "canvas" or starting point to build a more personalized two-wheeler that perfectly matches rider preferences.
All essential switches are on the bike, with the dash on Standard trims ready with provisions for a later-date XM radio installation.
Instrumentation is far from primitive and includes a tachometer, fuel gauge, and voltmeter (to name a few) – though a Dakota Digital MLX-8604-K MLX Series 6 Gauges Set (view on Amazon) will be a great addition to your motorcycle.
Foibles
The 2005 Harley Davidson Electra Glide is not the top choice for riding backcountry roads or other less-than-perfect road conditions, as they expose the tourer's handling quirks and questionable binders.
After hours of non-stop driving, vibration tingles in the handlebars and rear may become noticeable.
Throttle roll-ons in 1st gear seem to take forever to wick up and may prove problematic when driving past a long line of motorists stuck in traffic.
The new automatic chain tensioner does not perform on par with the new Twin Cam engine. It needs inspection every 15,000 miles at best and is better replaced with an upgraded tensioner system or gear-driven cams.
Although shifting is not particularly subpar, some owners hear an odd, occasional squeak when the clutch is engaged in stops.
The air-adjustable rear suspension tends to bottom out if not adjusted differently from its factory setting.
The kickstand feels loose and could cause the bike to get easily knocked off balance with just a thumping idle.
Engine breathing seems to struggle a bit, beginning at 75 mph (120.7 km/h).
Consumer Wish List
About Harley-Davidson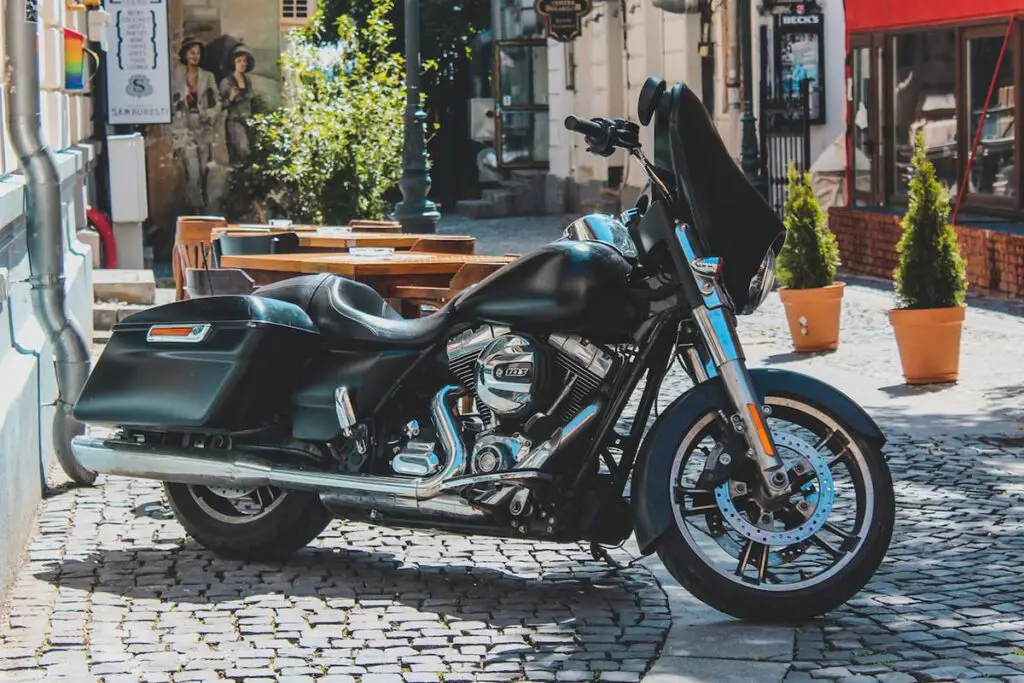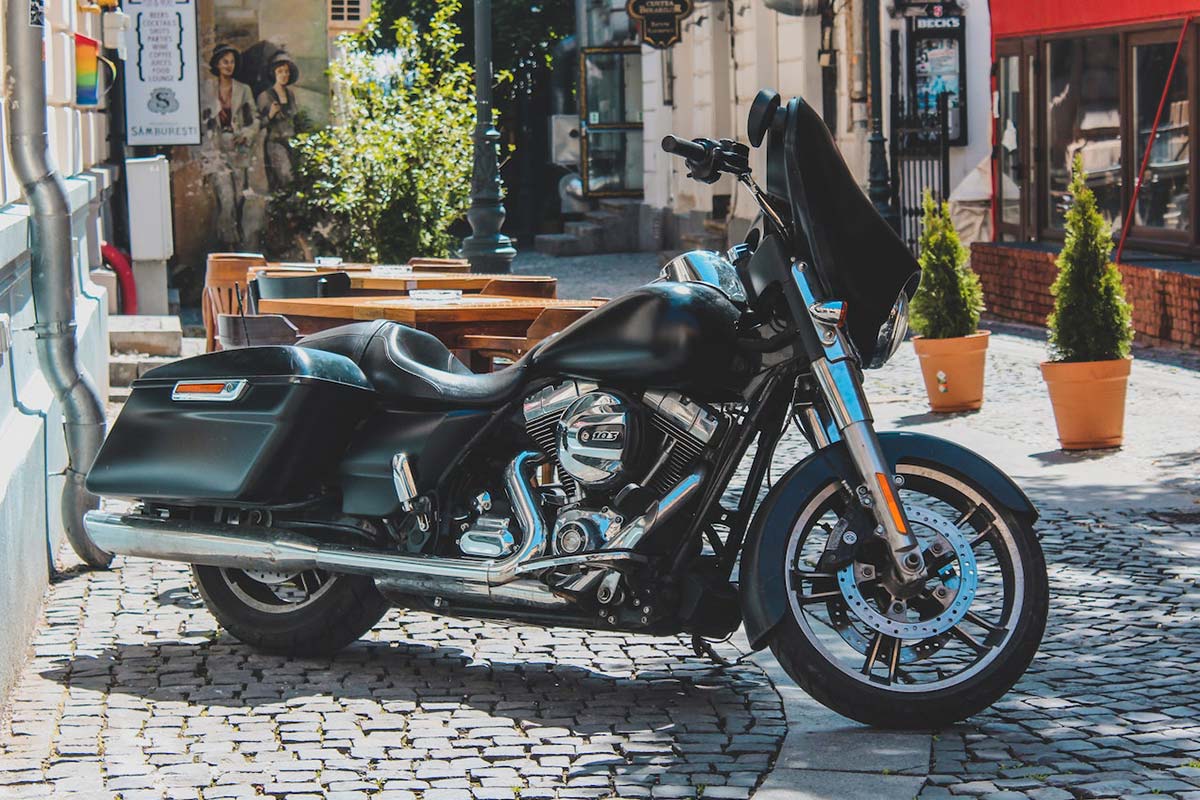 Harley-Davidson, Inc. (or HD, Harley) is an American manufacturer highly revered for its long-standing presence and contributions to the motorcycling industry in the U.S. and throughout the world. This company is a certified trailblazer and the brainchild behind several of America's firsts, championing many breakthrough concepts like the bobber and chopper custom builds, V-Twin engines, and the electric starting system in the 2005 Harley Davidson Electra Glide.
It may have its primary focus on the ideation and manufacture of motorcycles. But in recent decades, HD has grown its products to include apparel, toys, accessories, scale models, and home décor. Among its most renowned offerings are the 1915 Harley-Davidson 11F, 1940 Harley-Davidson WLA "Liberator," and 1970 Harley-Davidson XR-750.
Conclusion – 2005 Harley Davidson Electra Glide Review
Nimble low-speed attributes, relaxed riding mannerisms, and undeniable simplicity are but a few of this motorcycle's endearing qualities. Yes, the two-wheeler is far from perfect, and some may even think its shortcomings outweigh its strengths.
Personally, I disagree. Despite its cam chain tensioner issues and soft brakes, riders still love the retro-styled machine. Whether it be due to bias or something else, the motorbike's redeeming quality is quite compelling. If you are reliving fond memories on the road or into making new ones, then the 2005 Harley Davidson Electra Glide is right up your alley!