2006 Harley Davidson Sportster 1200 Specs & Review
Disclosure: We may get commissions for purchases made through links in this post.
Making something good better is perhaps the toughest predicament of the 2006 Harley Davidson Sportster 1200. After all, it has not been that long since the label received significant mechanical and cosmetic changes. Following the renewed enthusiasm for its 2005 iteration, Harley is suddenly hard-pressed to dramatically develop the Sportster. Learn how the American firm handled the situation in this guide.
The 2006 Harley Davidson Sportster 1200 was the penultimate installment of the Evolution® equipped Sportster models and the last of the carbureted models of the series. The two-wheeler featured a new "Low" trim package and retained design and styling enhancements from the previous year.
Did Harley heed public demand for newer tech and features? Or did the firm opt not to reinvent the wheel as it had yet to prepare for these changes? If you want to know the answer to these questions and more, continue reading this article.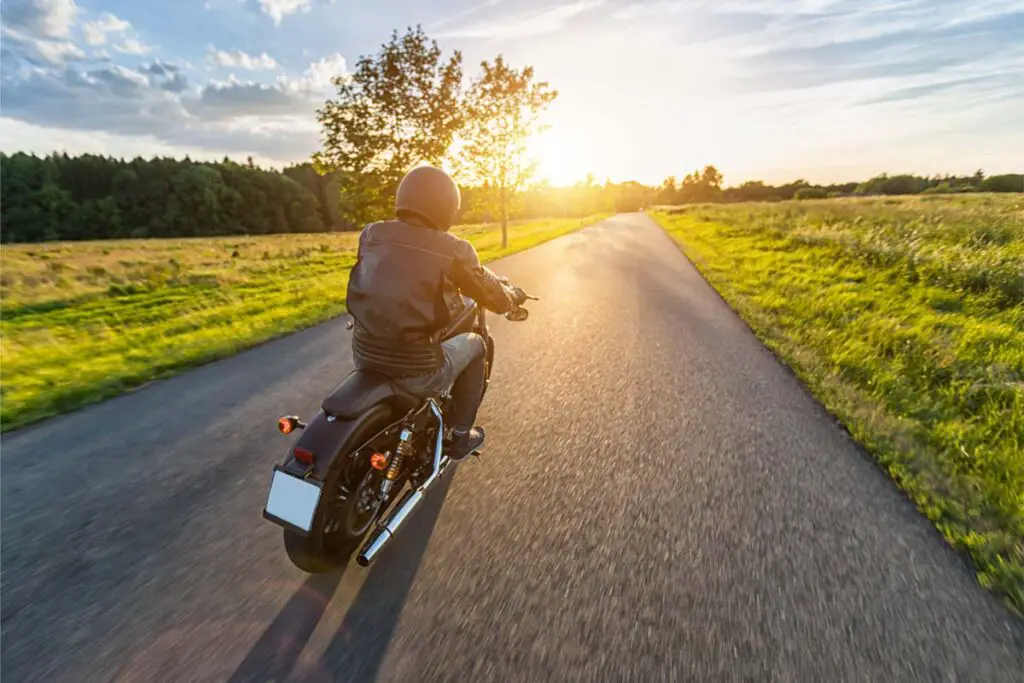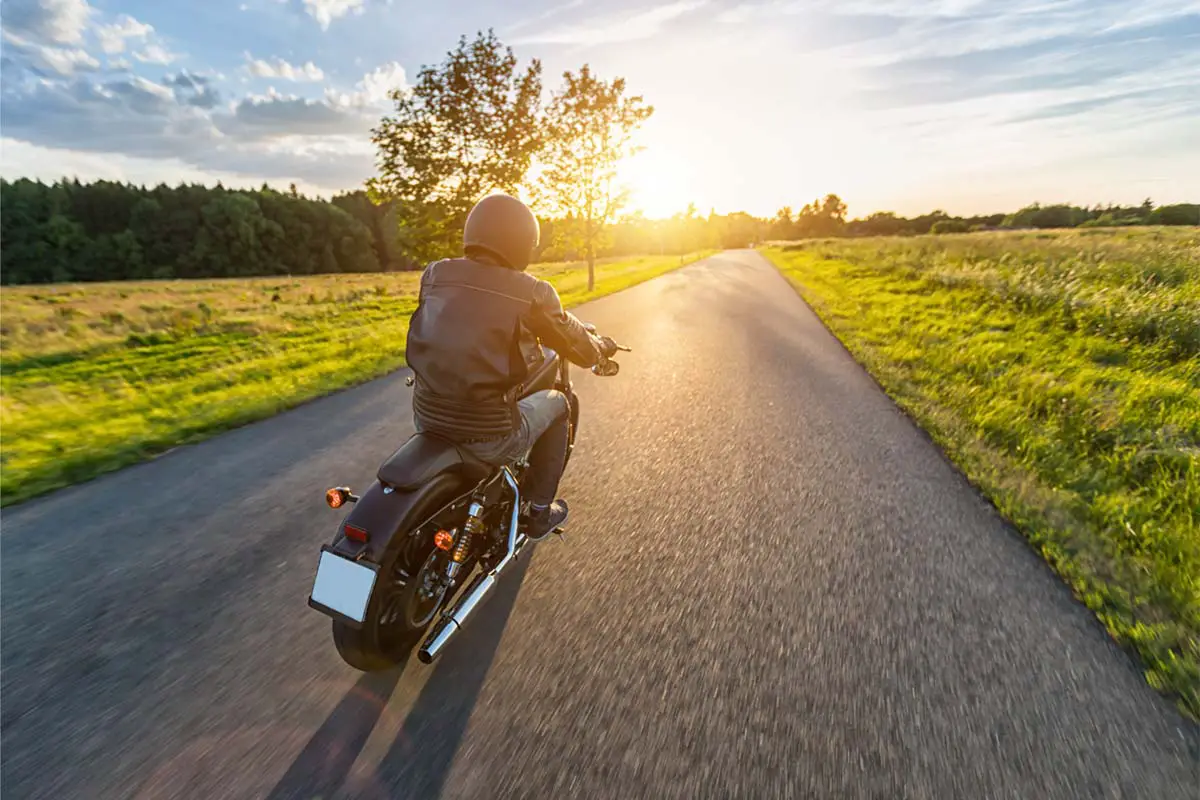 A Bike That Needs No Introduction
The 2006 Harley Davidson Sportster 1200 is the 17th-year installment of the illustrious series and the last of carbureted Sportster models released in the market. It is almost similar to its 2005 iteration, except for minor cosmetic and gearing modifications. This year's version shares the same 4-stroke Evolution® engine and overhead-valve (OHV) design with earlier bikes in the series and its prestigious name brand.
It also shares the same trim packages with its predecessors – Custom and Roadster – with the addition of a Low (XL 1200L) option. The 2006 Sportster 1200 Low has an unladen saddle height of 26.5 inches, almost two inches lower than the Roadster.
Its handlebars are also pulled back slightly further, lending to a more comfortable riding position. Styling-wise, the Low trim sports 3D fuel tank graphics and special two-tone body colors.
By 2006, the infamous monikers given to the liter-class Sportsters have started to fade away, giving the bikes a shot at redemption. It still possessed some flaws here and there. But overall, the package it offered customers was competitive.
The motorcycle fell under the in-between category and fit the demographic who just grew out of the 883-cc but find the 1,350-/1,400-class still intimidating.
2006 Harley Davidson Sportster 1200 Specs & Features
Engine
The Sportster comes to life via an air-cooled, 45° inclined V-twin 4-stroke Evolution® mill with an OHV-pushrod design. Compression ratio is 9.7:1, while bore-stroke ratio is 88.85 x 96.82 mm (3.50 x 3.81 inches).
Piston displacement is 1,199.5 cm3 (73.2 in3), delivered by two 40-mm constant-velocity Keihin carbs (each fitted with an air cleaner). The bike also shares the same pressurized dry-sump lubrication system and 2-in-1 exhaust with its 2005 incarnation.
Overall, this configuration lends to its 125 mph (201 km/h) top speed rating, 58 – 68 bhp (43.25 – 49.6 kW) @ 5,200 – 5,750 RPM horsepower, and 87 – 107 Nm (8.87 – 10.9 kgf-m, 64 – 79 ft-lbf) @ 3,500 – 3,900 RPM torque output. These figures may no longer categorize the Sportster as a performance bike. But back in the day, they rendered the two-wheeler the "fastest stock motorcycle" one could buy.
Fuel & Lubrication
The fuel tank capacity for the XL 1200C is 17 L/4.5 USgal (including 3.8 L/1.0 USgal reserve) of high-grade unleaded fuel. This capacity is similar to the XL 1200L trim and yields a gas mileage of 52/45 mpg (4.52/5.22 L/100 km, HWY/CTY).
A minimum octane rating of PON 91/RON 95 with less than 15% MTBE (Methyl Tertiary Butyl Ether) or 10% ethanol is recommended. Same-spec RFGs or reformulated/oxygenated gasolines are also permitted.
As for engine oil, capacities are 3.4 L (3.6 US quarts, with filter change) and 0.95 L (32 oz., transmission oil). OEM-recommended lubricant is SAE 20W-50, 15W-40, or 10W-40 diesel engine oil with designations CF-4, CG-4, CH-4, or CI-4 meeting JASO T903 MA, MA1, and MA2 standards. Other viscosities specified in the owner's manual are allowed following ambient temperatures.
Drivetrain
A 5-speed manual transmission and a clutch assembly similar to the 2005 model deliver power to the ground. This combo, in turn, is mated to a final belt drive that handles wheelspin. The shift sequence is 1-N-2-3-4-5 but still with no reverse gear. Versus the other trims, the Custom Sportster provides more balanced, less taxing steering but comes second in lean angle and shock setup.
Teeth count and stock gear ratios from the previous year were mostly retained, except for transmission gears I to IV detuned for improved speed rating and fuel economy:
| Description | U.S. / Other Markets |
| --- | --- |
| Primary Sprocket (Engine) | 38 |
| Primary Sprocket (Clutch) | 57 |
| Final Sprocket (Transmission) | 29 / 30 |
| Final Sprocket (Rear Wheel) | 68 |
| Transmission Gear Ratio – I | 9.315 / 9.004 |
| Transmission Gear Ratio – II | 6.653 / 6.432 |
| Transmission Gear Ratio – III | 4.948 / 4.783 |
| Transmission Gear Ratio – IV | 4.102 / 3.965 |
| Transmission Gear Ratio – V | 3.517 / 3.400 |
Ignition
The Custom Sportster has a non-adjustable electronic CDI (Capacitor Discharge Ignition) and an electric starter with a mechanical recoil backup. It also utilizes an HD-6R12 spark plug with a gap of 0.038 – 0.043 inch (0.9 – 1.1 mm) and a torque spec of 16.3 – 24.4 Nm (12 – 18 ft-lbf).
A triple-phase alternator serves as its charging system, while a 12V, 12 Ah/(10 HR) YTX14L-BS battery (view on Amazon) powers Sportster electricals and other electronic add-ons.
Tires & Brakes
Factory rubber consists of tubeless Dunlop tires – D402F MH90-21 54H at the front and D401 150/80 R16 71H at the back – mounted on cast aluminum/chromed wheels. These knobbies require respective cold-tire pressures of 206 kPa (2.1 kg-f/cm2, 30 psi) and 248 kPa (2.53 kg-f/cm2, 36 psi). But to accommodate two-up riding, rear tire pressure will need adjusting to 275 kPa (2.81 kg-f/cm2, 40 psi).
Front and rear brakes are unchanged from the 2005 Sportster model and consist of single hydraulic discs with 11.5-inch rotors (view on Amazon) coupled with dual-piston calipers at the front and a single-piston caliper at the rear.
Suspension
Enclosed in the Sportster's tubular steel frame (30° caster angle; 107 mm/4.2 inches trail) are 39-mm telescopic front forks and a twin-sided swingarm with coil-over, dual-adjustable spring preload. These units are supplemented by three stabilizer links and rubber engine mounts – upgrades the performance bike received during the previous year.
Wheel travel on both front and rear is unspecified in the service manual but is presumed to be similar to 2005 Sportster versions. Conversely, wheelbase and ground clearance measure 1,534.2 mm (60.4 inches) and 111.8 mm (4.4 inches).
Dimensions
Overall dimensions are 90.3 x 32.7 x 45.7 inches (2,293.6 x 830.6 x 1,160.8 mm – L x W x H), while (loaded) saddle height is 26.5 inches (673 mm, almost two inches lower than the Roadster trims). The average dry weight of the bike is 251.3 Kg (554 lbs.), while the curb mass is 267 Kg (589 lbs.). There would be slight variations in width, height, and road clearance across different production models, with Custom and Low trims having the narrowest profiles.
Front and rear GAWRs (Gross Axle Weight Ratings) is 152 Kg (335 lbs.) and 302 Kg (665 lbs.), totaling a 1,000-pound GVWR. These values are still 10% – 12% heavier than '03 Sportster iterations but have been slightly adjusted to reflect a 1:2 weight distribution ratio. No weight savings were done on any of the 2006 Harley Davidson 1200 Sportsters. Hence, the motorcycles continue to suffer from obscure on-road performance despite valvetrain and gearing mods.
Exterior
The most distinct feature of the '06 Sportsters are their chunkier dual seats and flatter but still peanut-shaped "Custom" tank. Other than these two, the model-year versions sport the same aesthetic and ergos as its predecessor.
The oil tank and battery are still under the seat, while the dual exhaust system retains its cleaner and unobstructed styling. Custom trims still had black powder-coated engine casings and chrome details but did not receive major styling changes until five years after.
2006 Harley Davidson Sportster 1200 Custom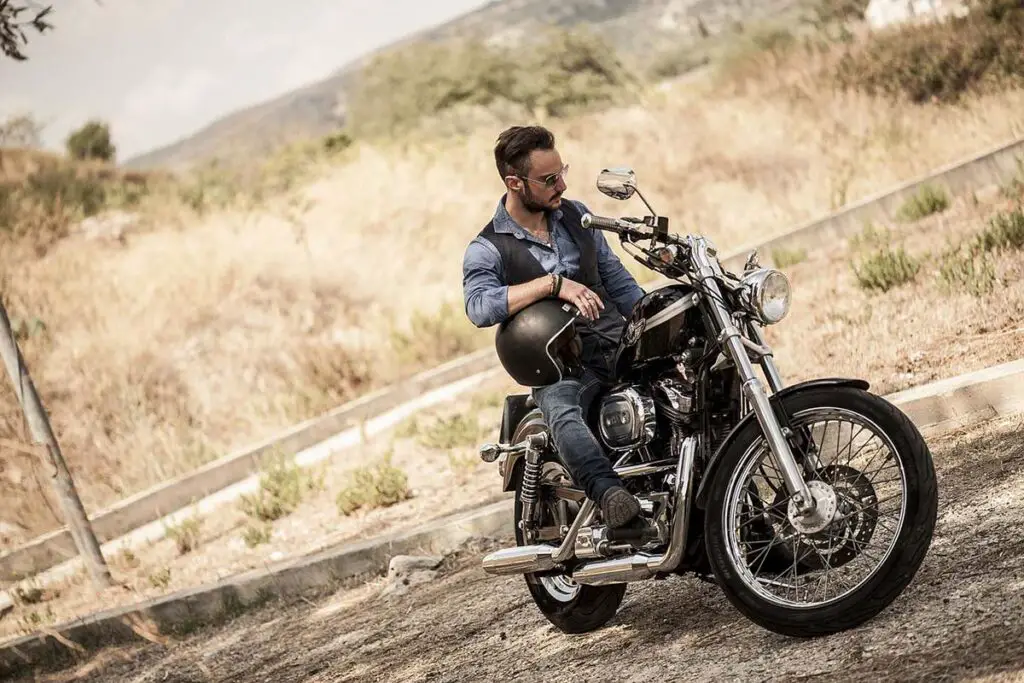 While some may consider the 2006 Harley Davidson Sportster 1200 models as their dream bike, there is still much to be had with these two-wheelers. And we are not just talking about increasing rear suspension travel or adding a second front hydraulic disc. Here are some staple features that Harley-Davidson missed out including in the '06 Sportster models:
Windshield like National Cycle Custom Heavy-Duty Windshield, Light Tint (view on Amazon) – to make the bike more freeway-friendly
Conversion to stainless steel brake lines or a pad swap – instead of an additional $800 for ABS
A Super Reach® or Tallboy® aftermarket saddle – to better accommodate smaller or taller, long-legged riders
Rider-tailored handlebars and foot controls
New stator, sturdier two-up saddle, and rear reflectors
High-performance slip-on mufflers
How Much Is a 2006 XL 1200 Worth?
Per Nada Guides data, MSRPs for the 2006 Harley-Davidson Sportster 1200s ranged from $8,815 to $10,015. Interestingly, 2006 Harley Davidson Sportster 1200 Roadster values are lower than that of Custom and Low trims. Trade-in values currently fall between $2,620 and $3,835 – a little over one-third of the bike's original list price.
Meanwhile, Cycle Trader and Kelley Blue Book listings indicate a value bracket of $3,865 – $7,995 with little to moderate mileage (3,200 – 22,530 miles). MCN shows a slightly higher price range of £4,800 – £9,000.
| Trim | List Price | Retail/Trade-in |
| --- | --- | --- |
| XL 1200C Custom | $10,015 | $2,680 – $3,525 |
| XL 1200L Sportster Low | $9,395 | $2,915 – $3,835 |
| XL 1200R Roadster | $8,815 | $2,620 – $3,450 |
Listings worth over $5,000 typically includes custom paint, windshield, new aftermarket parts, and saddlebags. Furthermore, most of what is resold in well-known trader sites are either Custom or Low trims in good or near-mint working conditions. Most pre-owned listings are kept as close to stock as possible, except for minor styling and mechanical upgrades.
Known Problems with HD Sportster 1200s
The 2006 Harley Davidson Sportster 1200 did get considerable upgrades during its previous year, but it is far from perfection. Alongside its noteworthy traits and mannerisms, here are a few of the bike's foibles that prospective buyers and first-time HD owners should be prepared for:
Troublesome Electricals
Forums and online results reveal several faults traced back to loose or incorrect wiring – a failing brake light switch is one example. The motorcycle's factory stator is also known to give out at around 24,000 miles. But before jumping into checking the charging system and testing for continuity, make sure that the battery is fully charged and load tested. A simple voltage test would not be enough.
Although the bike was already upgraded with rubber mounting as of 2006, bolts and wire connections could still come loose over time. Hence, it is best to unbolt, inspect, clean, and re-tighten any earth wires first if you suspect loose wiring is causing your electrical problems. Do the same diligence with positive and ground connections.
Inadequate Suspension
Challenges in bump absorption are more of a given than an issue with the 2006 Harley Davidson Sportster 1200. Due to its short rear shocks, drivers find the need to stand up on footpegs when riding on uneven tarmac. Similarly, front forks tend to bottom out – although not as frequent as issues caused by its short-travel rear suspension. Despite these shortcomings, the Sportster handles very well. On the downside, the bike is not as comfortable for pillion riding as its counterparts.
Oil Leak Through the Air Cleaner
Although more commonly associated with the 883-cc iteration, this issue reportedly occurs with the 1200-cc Sportster and is not exclusive to 2006 production models. It would take approximately 2,000 miles before the problem manifests and involves a new oil pump and rocker cover to get resolved.
Engine Issues
When fitting your Sportster with a Stage 1 kit, remember to upsize the intake jets to ensure your bike does not lose compression or incur any other mechanical fault. But be warned – depending on where you have your Sportster checked, you may encounter folks telling you that a broken valve is what is causing your engine issues. This will never be true, as a broken valve will render your two-wheeler non-functional.
You may, however, have a burnt valve or a tight valve guide. And if hinted at in its early stages, either fault is quite an easy fix and should not cost you anywhere near $500. Otherwise, you may need to spend more than $1,000 to get new HD jugs, pistons, and cylinder heads. But good news – you would not need to have your motor rebuilt just yet. The best thing to do is perform a proper compression test to pinpoint the fault and then go from there.
Additionally, inspect the VOE behind the carburetor and watch for dragging rear brakes, as you could potentially have a collapsed flex hose or seized brake caliper impacting your bike's compression.
About Harley-Davidson
Harley-Davidson, Inc. (a.k.a. HD, Harley) is an American firm highly revered for its standing and contributions to American motorcycling history. Known for its groundbreaking motorcycles like the 2006 Harley Davidson Sportster 1200, the now global powerhouse traces its humble beginnings to a friend-owned machine shop in Milwaukee (where the current industry giant was founded in 1903 by the Davidson brothers and William S. Harley).
It took two years before the company produced its prototype 116-cc motorized bike and a year since inception for its first functional bike to compete in the State Fair Park tournament. Harley has made huge global strides since and now boasts an undeniable foothold in the motorcycle landscape and a cult-like following – thanks to its class-leading motorcycles and a wide array of product offerings.
Conclusion – 2006 Harley Davidson Sportster 1200 Review
The 2006 Harley Davidson Sportster 1200 may not have been the most high-tech nor fanciest motorcycle in its class, but riders were satisfied. If there was one thing about the bike consumers were unhappy about, it would be that it failed to fulfill the consumer wish list I mentioned in my previous guide.
But contrary to what many believe, Harley did not exactly forget. As requested, it equipped the XR1200 with fuel injection or DDFI in late 2006 and, finally, all Sportster models the following year.
Out of all the Sportster 1200s, the '06 incarnation embodies the coming of age of the series. It's not too flashy, but not too shabby either. There was no need to rush the full development of the bike just yet, as Harley had bigger and better plans for the iconic and well-loved two-wheeler.