2007 Harley Davidson Sportster 1200 Specs & Review
Disclosure: We may get commissions for purchases made through links in this post.
Harley-Davidson is not exactly known for reinventing something that already works. And yet, it replaced its traditional Keihin-powered carburetors with a piston-assisted fuel injection system. This was a major turning point for the Sportster series. And among its earliest beneficiaries is the 2007 Harley Davidson Sportster 1200, which you will learn more about in this article.
The 2007 Harley Davidson Sportster 1200 was the final installment of the Evolution® equipped Sportster models. It was also the first to sport an all-new Electronic Sequential Port Fuel Injection (ESPFI) and "Nightster" trim while leaving engine and styling upgrades from the previous year untouched.
The prestige associated with the Harley-Davidson brand and the Sportster lineage is simply undeniable. Many consumers purchase its line of motorcycles for this very reason. Enhancements made to the motorcycle in 2007 strengthened this truth further. But the query remains – "Is a 2007 Sportster a good bike?" Know the answer to this question and more by reading this guide.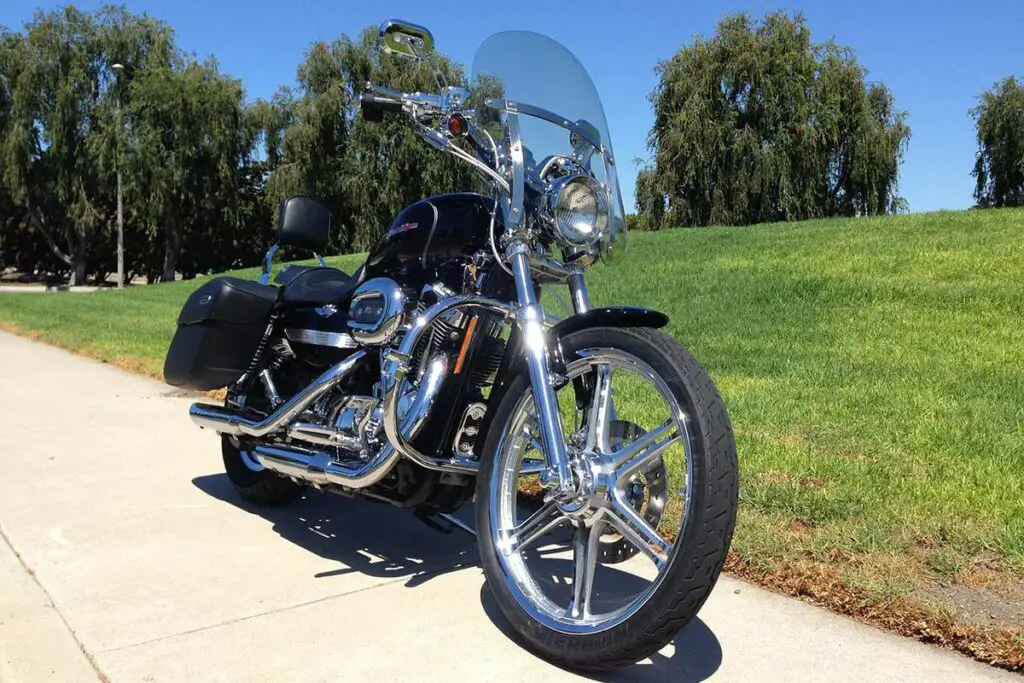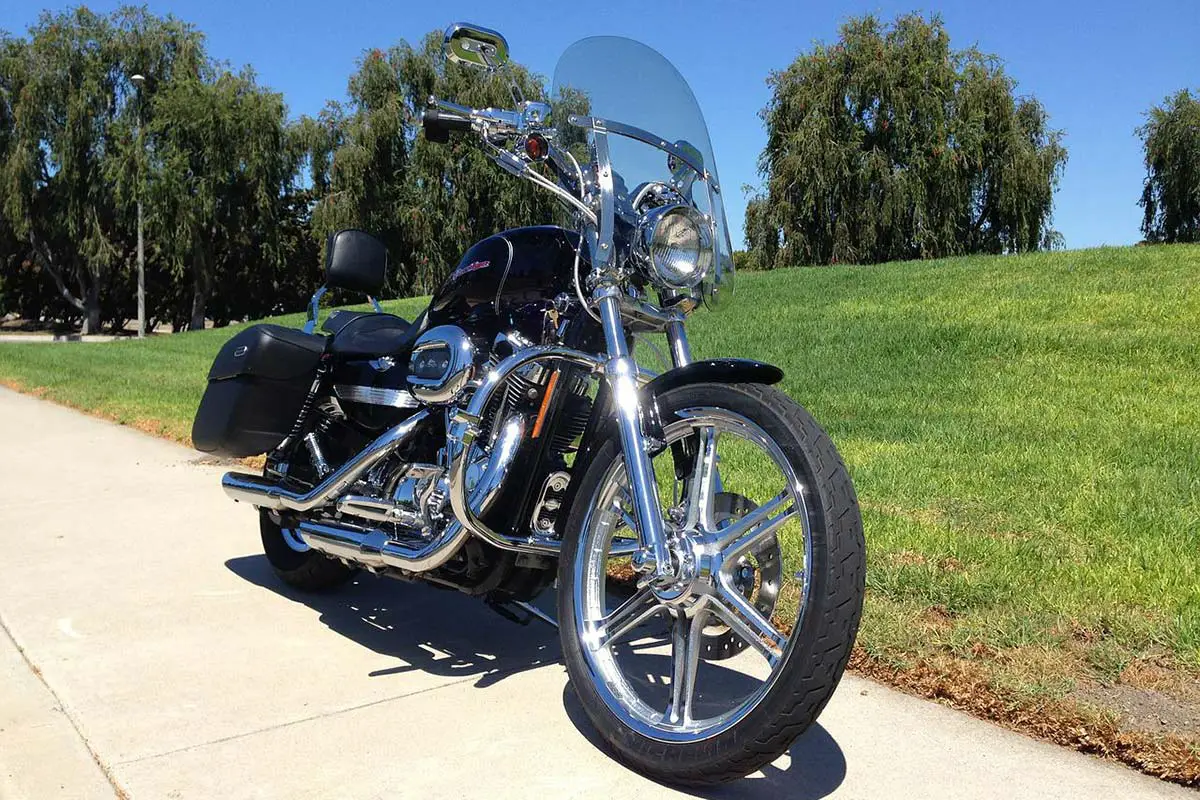 Celebrating the Sportster's 50th Year
The Harley Davidson Sportster 1200, launched in 2007, is the 18th-year installment of the famed series and the first of Sportster 1200 models to receive Electronic Sequential Port Fuel Injection (ESPFI). It is nearly similar to its 2005 iteration, except for some engine upgrades and minor cosmetic modifications. This year's version is the last to share the same 4-stroke Evolution® engine and OHV-pushrod design with earlier Sportster incarnations.
In celebrating its 50th year, the '07 XL 1200 introduced the Nightster and a limited-edition 50th Anniversary trim – the XL50, in addition to the already-existing Custom, Low, and Roadster packages. These new releases are slightly more compact but wider and can be likened to a "lowered vehicle" (in this case, motorcycle) when compared to the standard.
2007 Harley Davidson 50th Anniversary Sportster
A trim commemorating the evolution of the Sportster series, the 50th Anniversary package features a gold '50th' emblem, bar clamp nameplate with '50th' logo, 'H' logo on the side cover and an embroidered seat. Color schemes are Mirage Orange and Vivid Black. It comes with new handlebar wiring and gauges, and the ESPFI system introduced that year. Harley produced only 2,000 units for this special trim.
2007 Harley Davidson Sportster 1200 Specs (Custom)
Engine
The '07 Sportster 1200 is the last in the series to sport an air-cooled, 45° inclined V-type 4-stroke Evolution® mill with an OHV-pushrod design. Piston displacement is unchanged at 1,199.5 cm3 (73.2 in3) but is now mated to an all-new Electronic Sequential Port Fuel Injection (ESPFI) instead of constant-velocity Keihin carbs. Conversely, compression and bore-stroke ratios stay fixed at 9.7:1 and 88.9 x 96.77 mm (3.50 x 3.81 inches).
Overall, the new engine configuration lends to a 110–140 mph (177–225 km/h) top speed rating, 58–68 bhp (43.25–49.6 kW) @ 5,500 RPM horsepower, and 90–107 Nm (9.19–10.9 kgf-m, 66.5–79 ft-lbf) @ 4,000 RPM torque output. Except for top speed, torque output, and some RPM values, everything else remained the same as the previous years.
Fuel & Lubrication
Tank capacity for the XL 1200 Custom trim is 17 L/4.5 USgal (including 3.8 L/1.0 USgal reserve) of high-grade unleaded fuel, shared with Low trim packages. This capacity yields an estimated gas mileage of 57/42 mpg (4.12/5.55 L/100 km, HWY/CTY).
The minimum octane rating requirement is PON 91/RON 95, containing less than 15% MTBE (Methyl Tertiary Butyl Ether) or 10% ethanol. Same-spec reformulated/oxygenated gasoline (RFGs) are permitted for use. However, the OEM strongly advises against methanol-containing variants.
Lube-wise, the capacities are 3.4 L (3.6 US quarts, with filter change) and 0.95 L (32 oz., transmission oil) and are shared across all versions of the 2007 model. OEM-recommended lubricant is SAE 20W-50, 15W-40, or 10W-40 diesel engine oil with the designations CF-4, CG-4, CH-4, or CI-4 meeting JASO T903 MA standards. Use of other viscosity grades (mentioned in the owner's manual) is allowed, following ambient temperatures.
Drivetrain
A 5-speed constant-mesh manual transmission (sans reverse gear) and a clutch assembly found in previous models deliver power to the wheels. These systems mate to a final belt drive that handles wheelspin. The shift sequence is still 1-N-2-3-4-5 but with shifting made easy – thanks to an 8% reduced clutch effort. And with post-2004 rubber mounts to boot, the 2007 Sportster 1200 models feel smooth off the line and less reminiscent of their trademark "teeth rattle."
Front and rear wheel sprocket ratios (among others) from 2006 are kept the same, as seen in the table below:
| Description | U.S. / Other Markets |
| --- | --- |
| Primary Sprocket (Engine) | 38 |
| Primary Sprocket (Clutch) | 57 |
| Final Sprocket (Transmission) | 29 / 30 |
| Final Sprocket (Rear Wheel) | 68 |
| Transmission Gear Ratio – I | 9.315 / 9.004 |
| Transmission Gear Ratio – II | 6.653 / 6.432 |
| Transmission Gear Ratio – III | 4.948 / 4.783 |
| Transmission Gear Ratio – IV | 4.102 / 3.965 |
| Transmission Gear Ratio – V | 3.517 / 3.400 |
Ignition
The ignition system of the 2007 Harley Davidson Sportster 1200 remains the same as last year's – a non-adjustable electronic CDI (Capacitor Discharge Ignition) and an electric starter with an auxiliary mechanical recoil. A 12-mm HD-6R12 spark plug with a 0.038–0.043 inch (0.9–1.1 mm) gap and a torque spec of 16.3–24.4 Nm (12–18 ft-lbf) is responsible for spark ignition. The bike, however, has an optional Smart Security System – "a hands-free device that's wired into the bike's ignition."
The bike's charging system is a single-phase alternator with a rated output of "357W @ 13.5V, 2000 rpm, 405W max power @ 13.5V." Meanwhile, a 12V 12 Ah/(10 HR) YTX14L-BS battery, with assembled dimensions of 150 x 87 x 145 mm (6.00 x 3.44 x 5.75 inches – L x W x H), helps power lighting and electronic accessories.
Tires & Brakes
Stock wheels consist of the same tubeless Dunlop tires – D402F MH90-21 54H (view on Amazon) at the front and D401 150/80 R16 71H at the back – mounted on cast-aluminum or chromed wheels. These knobbies are two inches smaller at the front for other trims and require respective cold-tire pressures of 206 kPa (2.1 kg-f/cm2, 30 psi) and 248 kPa (2.53 kg-f/cm2, 36 psi) for solo riding. Pillion riding, however, requires adjusting the rear tire pressure to 275 kPa (2.81 kg-f/cm2, 40 psi).
As for the Sportster's braking system, the '07 models received a 14% reduction in brake lever effort that pairs nicely with upgrades to the bike's clutch pull. Besides that, front and rear brakes are unchanged from previous years and include single hydraulic discs with 11.5-inch rotors. Custom trims are the only ones with dual front disc brakes coupled with dual-piston calipers – the rest have lone discs with a single-piston caliper, front and back.
Suspension
Enclosed in the bike's tubular steel frame (30.1° caster angle; 119.4 mm/4.7 inches trail) are the same components from last year's. They include a non-adjustable 39-mm telescopic front forks, a twin-sided swingarm with coil-over, dual-adjustable spring preload augmented by triple stabilizer links, and rubber engine mounts. Wheelbase and ground clearance measure 1,534.2 mm (60.4 inches) and 111.8 mm (4.4 inches). Meanwhile, front and rear wheel travel are 5.6 inches (141 mm) and 2.4 inches (61 mm).
Dimensions & Capacities
The Sportster's overall dimensions are 90.3 x 32.7 x 45.7 inches (2,293.6 x 830.6 x 1,160.8 mm – L x W x H), with saddle height measuring at 26.5 inches (loaded) and 29.9 inches (unloaded). Front and rear GAWRs are unchanged at 152 Kg (335 lbs.) and 302 Kg (665 lbs.), totaling a 1,000-pound GVWR.
Shipping weight increased to 255 Kg (562 lbs.), which is 8.0 lbs. heavier than its 2006 incarnation, while dry weight measures at 267 Kg (589 lbs., in running condition). Variations in dimensions, mass, and road clearance across different production models are noticeable, with Custom trims being the heaviest but with the narrowest profiles.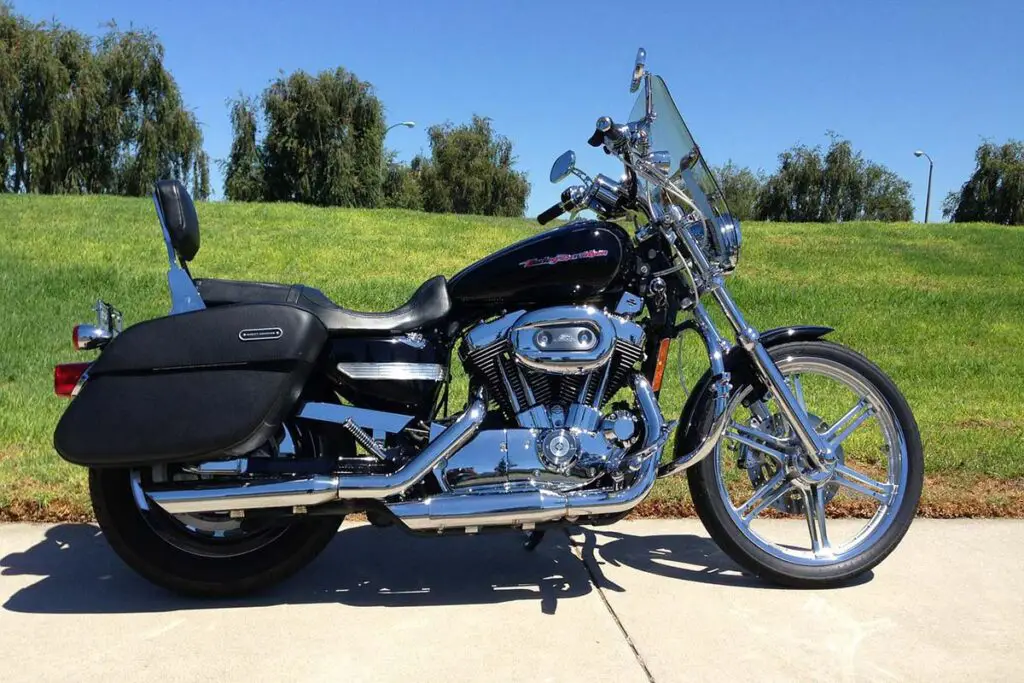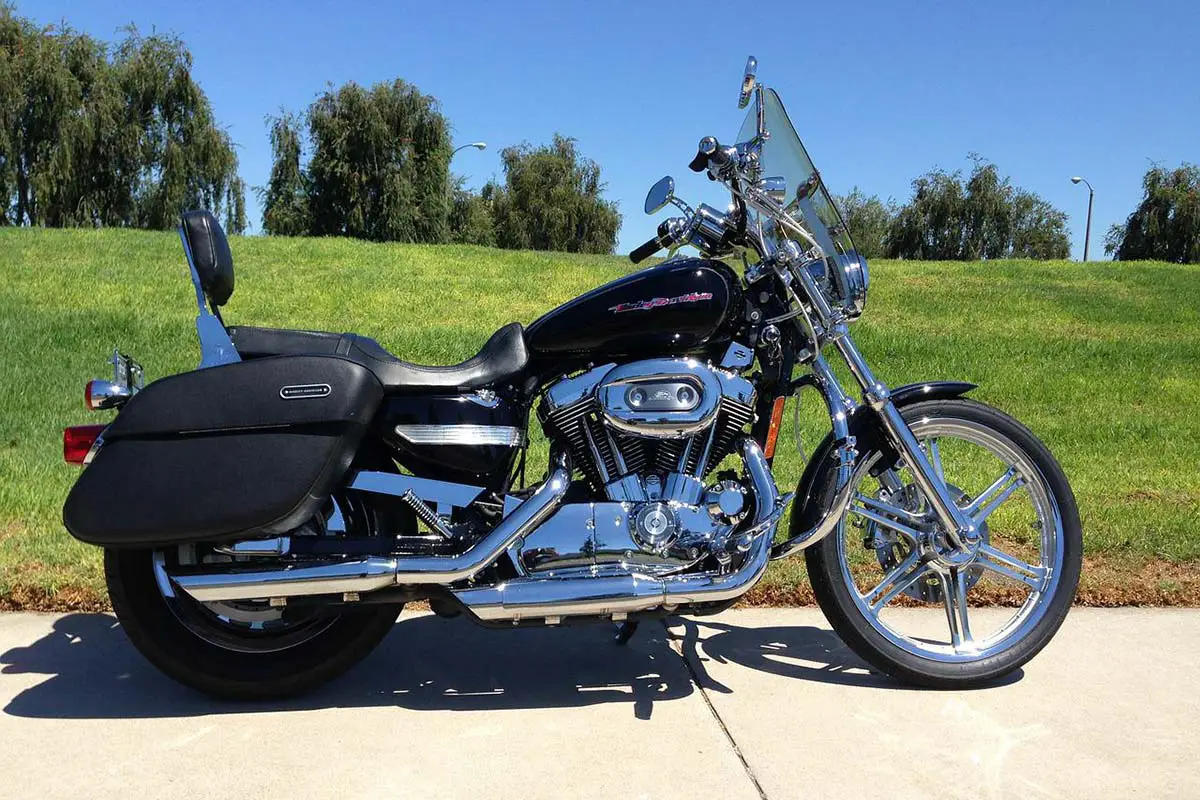 Exterior
Color schemes available for the 2007 HD Sportster 1200 are as follows:
Vivid Black
Black Cherry Pearl
Fire Red Pearl
(New for 2007)
Deep Cobalt Pearl
Pacific Blue Pearl
Pewter Pearl
Yellow Pearl/White Gold Pearl
Olive Pearl/Vivid Black
Black Cherry Pearl/Pewter Pearl
Fire Red Pearl/Black Pearl
Deep Cobalt Pearl/Pewter Pearl
Jake Blue Sunglo/Elwood Blue Sunglo
Burgundy/Creme and Gold Pearl
Dark Green Envy Pearl/Light Green Envy Pearl
The Harley Davidson XL1200 has a short reach to the handlebars, making for pleasant highway cruising and an overall relaxing riding experience. Similarly, its narrow profile and 29-inch saddle height make it easy for medium-height riders to reach the ground. Wind buffeting can be an issue beginning at speeds of 70 mph but is rectifiable with an aftermarket windscreen like the National Cycle Spartan Quick-Release Windshield (view on Amazon).
How Much Does a 2007 XL 1200 Cost?
Despite the change from carburetors to fuel injection, there is little difference in pricing between the 2006 and 2007 Sportster 1200 models. Per Nada Guides data, MSRPs for the '07 incarnation ranged from $8,995 to $10,165. The newly introduced Nightster – with its high-performance carbon belts and reduced clutch pull – falls behind the Custom as the most expensive trim in the series. Interestingly, the commemorative XL50 is second to the cheapest out of all trims.
| Trim | List Price | Retail/Trade-in |
| --- | --- | --- |
| XL 1200C Custom | $10,165 | $2,910 – $3,830 |
| XL 1200N Nightster | $9,990 | $3,665 – $4,810 |
| XL 1200L Sportster Low | $9,965 | $3,035 – $3,995 |
| XL 50 Sportster 50th Anniversary | $9,795 | $2,895 – $3,810 |
| XL 1200R Roadster | $8,995 | $2,755 – $3,625 |
In the used-bike market, resale values for the 2007 HD Sportster 1200 are currently between $3,800 and $8,300 – with Custom and Low trims mostly being sold. Meanwhile, Kelley Blue Book listings and similar sites show a value bracket of $4,085 – $4,175 with little-to-high mileage (1,885 – 34,282 miles). MCN indicates a higher upper limit in its price range of £5,100 – £9,000.
2007 Harley Davidson 1200 Sportster Nightster
A trim worth putting on the spotlight, the 2007 Sportster 1200 Nightster is a culmination of HD's brilliant plan – that is, to put stunning looks and affordability together.
It is slightly shorter and wider than the bike's Custom versions, with shorter front forks and a repositioned saddle lending to improved stability and a plushier ride. It also features a side-mounted license plate and a bobbed rear fender. The then-new trim retains the series' flickable nature, more than compensating for its miserly ground clearance. Plating, inclusions, and body paint are best in class and testament to the Sportster's high-quality build.
Out of all '07 versions, the Nightster is arguably the best value Harley there is. It does not need a slew of bells and whistles, as the entirety of the motorcycle is what leaves skeptics and loyal followers awe-stricken. Intentional finishing touches like black-coated forks and a matching wheel with stainless wire spokes give this new package an intimidating yet enticing look.
The original MSRP for the 2007 Harley Davidson Sportster 1200 Nightster is $9,990.
About Harley-Davidson
Harley-Davidson, Inc. (a.k.a. HD, Harley) is an American manufacturer best known for its classic, breakthrough motorcycles like the 2007 Harley Davidson Sportster 1200. Founded by William S. Harley and the Davidson brothers in 1903, HD traces its humble beginnings to a borrowed machine shop in Milwaukee.
Admirably, the now global powerhouse is one of the few motorcycle firms in America to have survived the Great Depression. This tenacity is evident in the company's successes and undertakings throughout the years and continues to manifest as Harley-Davidson expands its global operations and product offerings.
Conclusion – 2007 Harley Davidson Sportster 1200 Review
For some experienced motorheads, riding the Sportster can appear underwhelming. It also does not help that the two-wheeler is preceded by its teeth-rattling reputation. Without even trying, many even go as far as concluding that all the bike's trim packages have but a similar set of competencies – the lot excluding sportiness.
These biases have proven incorrect numerous times for test riders, who found themselves pleasantly surprised as they took the big bike to freeways, deserts, backcountry roads, and canyons.
If truth, the 2007 Harley Davidson Sportster 1200 is as fun to ride as the rest of the motorcycles in its class. Yes, it may have a few gripes here and there – but none that cannot be worked around or tolerated. Harley did exert effort in upping the bar by introducing fuel injection in the series. Now, all that is needed are a clear mind and an unbiased understanding of motorcycling to appreciate this classic.