Kawasaki Z1 900 Super Four (Specs & Review)
Disclosure: We may get commissions for purchases made through links in this post.
Modern retro styling, a candy-colored teardrop tank, and smashing on-road performance – these elements are undeniably characteristic of a Kawasaki Z1 900. This two-wheeler, introduced in 1972, rocked the motorcycling world and shook the European stronghold to its core. Let us learn more about the Japanese motorcycle whose speed rating, 903-cc displacement, and affordability became the undoing of its counterparts.
The Kawasaki Z1 900 (a.k.a. Big Zed, Lady Z, 900 Super Four) is a superbike produced by Kawasaki from 1972 to 1975. Featuring a four-banger power mill, KMC's "3-S" styling concept, and industry-leading performance figures, the Z1 was the first in Japan to use a DOHC system on a production model.
The success of the Kawasaki Z1 900 helped popularize the in-line engine format, which later became known as the Universal Japanese Motorcycle (UJM). Additionally, it inspired bigger-displacement iterations from other Japanese manufacturers, subsequently abrogating the British big-bike monopoly. Continue reading today's article, and learn more about the specs, history, and praiseworthy qualities of this pioneering two-wheeler.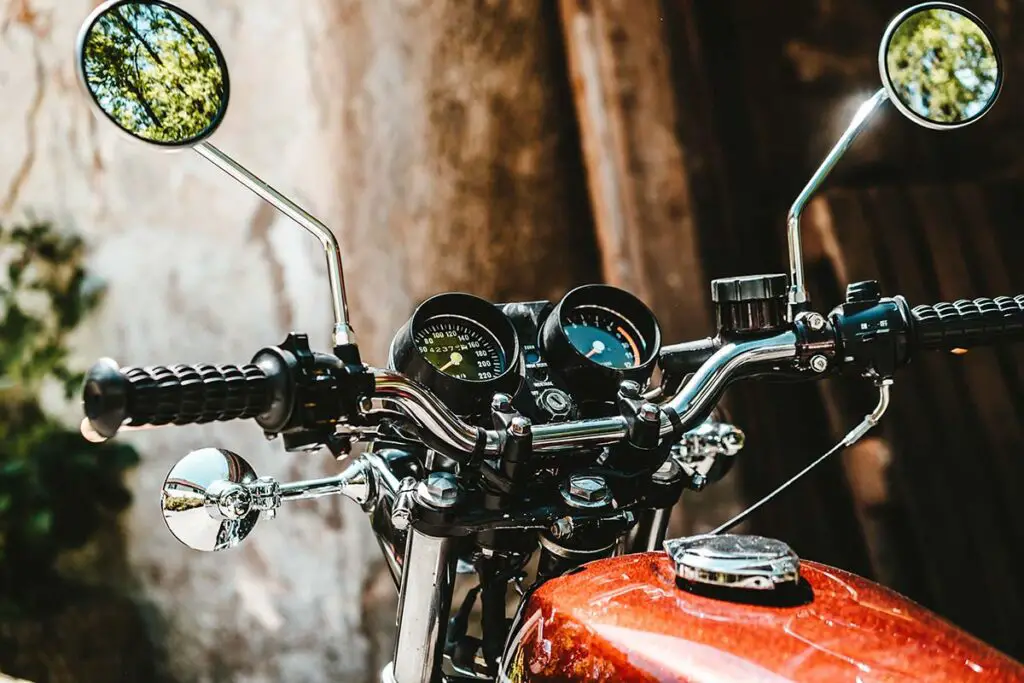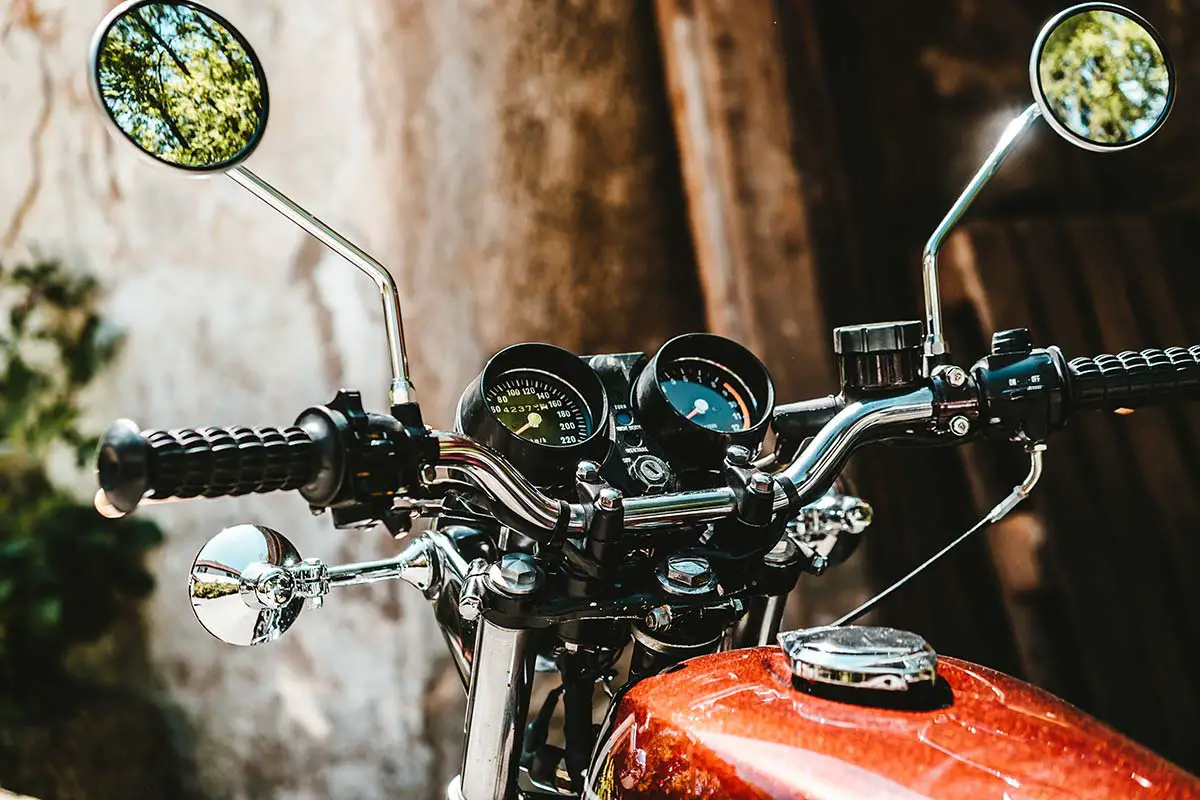 Kawasaki Z1 – Japan's Game-Changer
While the Honda CB750 is undeniably at the top of motorcycling history's popularity charts, it is not quite Japan's game-changer in the liter-class category. The true "King" – the Kawasaki Z1 900 – arrived four years after the CB750. And interestingly, the former came to fruition out of necessity.
The 'New York Steak' Project
When European firms dominated the motorcycling landscape, Japanese OEMs were also hard at work creating a masterpiece aimed at breaking the said monopoly. One of these firms was Kawasaki, which initially thought it could one-up Honda in the 750-cc segment. Team Green has been making plans (dubbed the New York Steak Project) to launch an irresistible package to the market. However, Honda beat the firm to it with the inception of the CB750 in 1968.
Kawasaki had been visiting the United States for a while to gain valuable consumer insight on the type of motorcycles Japanese manufacturers were not offering yet in the U.S. market. But with the unforeseen launch of the CB750, Kawasaki had to go back to the drawing board and re-think the design and selling points of what it originally conceived as a 750-class bike. And with Honda's 'early bird" stunt, the former had no choice but to "go big or go home."
From N600 to Daytona
Hence, the Z1 (initially codenamed N600) was bumped up in looks, engine displacement, and performance figures while keeping its price tag incredulously affordable. If that were not enough, it also snatched a pair of world records at the Daytona track in Florida just months after its official debut at the Cologne Motorcycle Show in Germany in September 1972.
The Z1's record-breaking performance in Daytona in 1973 helped establish "a reputation for brute force and reliability" not only for Kawasaki but also for Japanese OEMs – in addition to defining UJMs (Univeral Japanese Motorcycle) that broke the European big-bike dominance. But more importantly, it has given Kawasaki's image a major facelift – from being associated with loud and smoky two-stroke triples to producing monstrously powerful but refined four-stroke motorcycles, which is what the firm is known for to this day.
Kawasaki 900 Z1 (1973 Model) Specs & Features 
Engine
The Z1 900 has an air-cooled, 4-stroke (transversely mounted) DOHC engine. Bore-stroke ratio is a perfect-square 66 x 66 mm (2.6 x 2.6 inches), while compression ratio is set to 8.5:1. Piston displacement is 903 cm³ (55.1 in³). Four Mikuni VM28 carburetors handle air-fuel mixture across all production models.
This engine configuration lends to a top speed of 130–135 mph (209–217 km/h), a maximum horsepower of 82 hp/60.3 kW @ 8,500 RPM, and a maximum torque of 73.5 Nm (7.5 kgf-m, 54.3 ft-lb) @ 7,000 RPM. Although the highest recorded figures for the iconic cruiser was in March 1973 at the Daytona Speedway in the United States. A stock Kawasaki Z1 made a new world record of 160.1 mph (257.7 km/h) on Daytona's single-lap closed course. Meanwhile, the top speed on the straights neared 170 mph (273.6 km/h) for a slightly modified Z1.
Fuel & Lubrication 
Fuel tank capacity is 17 L (4.5 USgal) of regular gasoline with a minimum PON 87/RON 91 rating. This capacity later changed to 18 L (4.75 USgal) for succeeding-year Z1 models. Fuel consumption is 40 mpg (5.88 L/100 km) @ 70 mph, though other online sources report the bike's gas mileage at 48 mpg (4.9 L/100 km).
Its lubrication system is Forced lubrication (wet sump) with a trochoidal pump that requires 4.0 L (4.2 US quarts) of SAE 10W-40 engine oil or its equivalent. The recommended API certification is SJ at minimum, meeting JASO T903 MA standards. Other multigrade oils specified in the service manual are permissible following ambient temperature.
Drivetrain
A 5-speed, constant-mesh, manual return-shift system (with a 1-N-2-3-4-5 gearshift sequence) and a kicker and push-button starter combo bring the Z1 to life. A wet, multi-disc clutch assembly delivers power to the wheels, while a #630 final chain drive (92 links with joint) handles wheelspin. Collectively, these components make for superb handling, class-leading power delivery, and an exhilarating riding experience.
For reference, the stock gear ratios are below:
| Description | Gear Ratio |
| --- | --- |
| Primary Reduction Ratio | 1.73 (Straight-cut gears) |
| Transmission Gear Ratio (1st) | 3.17 |
| Transmission Gear Ratio (2nd) | 2.19 |
| Transmission Gear Ratio (3rd) | 1.67 |
| Transmission Gear Ratio (4th) | 1.38 |
| Transmission Gear Ratio (5th) | 1.22 |
| Final Reduction Ratio | 2.33 (15/35T) |
| Overall Drive Ratio | 4.92 |
Ignition & Lighting
A battery and coil (transistorized) ignition and hybrid starting system power the two-wheeler, its instrument kit, and add-on accessories. Ignition timing is 5° BTDC @ 1,500 RPM (initial "F" mark) and 40° BTDC @ 3,000 RPM (full advance). Four NGK B-8ES spark plugs with a 0.7–0.8 mm (0.028–0.031 inch) gap are responsible for spark ignition. Spark plug care requires removing the plugs every 500 miles to reset the gap and cleaning.
Unfortunately, the 1973 owner's manual does not specify the Z1's charging system. There are numerous online resellers of Z1-compatible regulator/rectifiers and stators, but I would strongly advise seeking the help of a professional mechanic when servicing or replacing these stock parts. As for the battery, the superbike uses a high-performance 12V 14Ah/(10 HR) YTX14AHL-BS battery (view on Amazon).
Battery dimensions are 134x89x166 mm, sans wiring harness and mounting accessories). As for lighting, specifics are below:
| Description | Voltage |
| --- | --- |
| Headlight | 12V 50/35W; 12V 45/40W (EU) |
| Tail/Brake Light | 12V 8/23 W; 12V 5/21W (EU) |
| Turn Signals | 12V 23W; 12V 21W (EU) |
| Meter Lights | 12V 3.4W |
| City Light (European units only) | 12V 4W |
| Neutral, High Beam, Oil Pressure, Brake Light Failure Indicators | 12V 3.4W |
| Horn | 12V 2.5A max. |
Tires & Brakes
Factory tires consist of 3.25H-19 4PR Dunlop F6B at the front and 4.00H-18 4PR Dunlop K87 MKII-M at the back. They are mounted on spoked wheels and require respective cold-tire pressures of 180 kPa (1.8 kgf/cm2, 26 psi) and 215 kPa (2.2 kgf/cm2, 31 psi). Rear tires need inflating up to 250 kPa (2.5 kgf/cm2, 36 psi) for pillion riding. Finally, a 296-mm front disc brake and a 200-mm internal-expanding drum (with right-side hand and foot levers) complete the Z1's tire-and-wheel assembly.
Suspension
The Kawasaki 900 Z1 has a wheelbase of 1,490 mm (58.7 inches), a turning radius of 2.5 m (8.2 feet), and a minimum ground clearance of 165 mm (6.5 inches). Castor is 64°, while trail is 90 mm (3.54 inches).
Enclosed in its double-cradle tubular frame are telescopic front forks and a rear swingarm with 5-way preload adjustment and dual shocks. These suspension units are augmented by a shorter wheelbase (compared to 750-class counterparts), giving the performance bike enhanced breakover angles and overall maneuverability.
Dimensions
Overall dimensions of the Kawasaki Z1 900 are 2,200 x 865 x 1,170 mm (86.6 x 34.1 x 46.1 inches – L x W x H). Seat height is 812.8 mm (32 inches) and can accommodate both mid-height to slightly taller riders. Capacity-wise, the dry weight is 230 Kg (506 lbs.), while curb mass is 247.6 Kg (546 lbs.).
Exterior
The Big Zed's styling is often compared to Honda's CB750, which was its original intended competition. And while this proves true, everything else about the bike's aesthetics is all its own. High-speed Dunlop tires (view on Amazon), braceless chrome fenders, aluminum fork legs with rubber wipers, a ducktail rear end, and lighting recesses give the Z1 its trademark sport-oriented yet clean look. Furthermore, its streamlined instrumentation is one of the best critics and enthusiasts back in the day have seen on any motorcycle.
The battery, tool kit, air filter element, and a slide-out tray all fit in the two-wheeler's under-seat storage. Other standard inclusions such as a center stand, side stand, helmet hook, three-way headlight switch (European models), on/off headlight switch (U.S. models), and a centrally positioned ignition switch lend to the two-wheeler's ease of use.
How Much Is a Kawasaki Z1 900 Worth?
| Year – Model – Trim | List Price | Retail/Trade-In Values |
| --- | --- | --- |
| 1973 Kawasaki Z1 900 | $1,895 | $2,970 – $23,365 |
| 1974 Kawasaki Z1 900 (Z1-A) | $1,998 AUD* | $2,970 – $23,365 |
| 1975 Kawasaki 900Z1B | $2,505 | $720 – $12,560 |
| Kawasaki 900 Z1, 1976 (B1 900) | N/A | $2,805 – $16,885 |
| 1976 Kawasaki KZ900 (A4 900) | $2,475 | $2,805 – $16,885 |
(Source: Nada Guides, *Bikereview.com.au)
According to Hagerty, $30,000+ Kawasaki Z1s might be the norm – following a $23,000-worth sale of a Z1 in July 2020 on Bring a Trailer (BAT). On the website, various Z1 models sell within the price range of $14,800 (fair condition) to $36,700 (Concours, vintage). eBay recently had a 1975 Z1 with a whopping 114 bids and eventually sold for $12,001.69. Other resellers and trader sites have listings as low as $3,000.
Regardless of condition or price, the tach of pre-owned Z1s typically shows between 13,200 and 25,816 miles. Price-wise, there are units valued below $9,000 if you want something budget-friendly. Those that hit the five-digit mark are usually potential collectibles, with new paint, seat, and Doremi bodywork.
Even at the $10,000+ price point, one-owner units are a rare find but mostly titled if sold by private owners. Expect minor pitting under chromed parts, kick-starter lever, 4-into-4 exhaust, or other exposed components. But minor flaws aside, these bikes are usually immaculate and in great running condition.
Kawasaki Z1 900 Pros and Cons
Spirited intermediate riders consider the Z1 900 a good liter-class introductory bike. However, the demographic of this wheeler is not necessarily limited to experienced motorheads and can include novices. Ultimately, deciding to go for a big bike as your first ride is entirely up to you. Let this section loop you in on must-know information before jumping the gun on a Kawasaki Z1:
Pros
Its hybrid starting system – particularly the electric starter – "drives directly to the crank" without having to locate neutral. During cold weather, the bike's kick-starter makes cold-starting hassle-free for riders.
The Z1's slower pace in picking up and dropping RPMs makes riding in traffic a smooth and pleasant experience. But what is more noteworthy is that it transmits "motion directly to the valve stems without interference from rockers or pushrods."
An unbreakable 3/4-inch chain graces the sprockets of the Z1 900 – a measure taken by Kawasaki to ensure it does not fall into the same product recall trap as Honda. (Note that the chain does not last longer than 5,000 miles and will still need lubrication every 300 miles.)
The Z1 was only made available in two color schemes – Candy Brown/Orange (or Jaffa) and Candy Yellow/Green – adding to its collectible value.
Pre-loved Z1 900s hold their value well and make for a good investment. Well-kept and professionally restored Z1s sell for an average of $20,000 to $25,000.
Cons
The Kawasaki Z1 900 is naturally cold-blooded and warrants approximately five minutes of warm-up before efficient throttle turning.
It requires stringent adherence to the break-in period before riders can attempt hard running on the motorcycle.
The two-wheeler's charging system is known to have issues. Luckily, this forum thread shares hefty information on how to get this problem properly diagnosed and sorted out.
1973 incarnations of the Z1 have oil leaks from the engine. (If you happen to chance upon this model year for sale, ask the current owner about this problem and actions taken to resolve it.)
Used bikes typically have worn seals or electricals that you may need to take care of before running hard on the road.
Z1 900 restorations are not particularly inexpensive. So are near-mint, one-owner barn finds.
About Kawasaki
Kawasaki Heavy Industries, Ltd. (or KHI) is an industrial and automotive powerhouse and one of the Japanese "Big 4." Established in 1878, the firm traces its humble beginnings to supplying parts for shipping businesses before venturing into multiple industries. The company has a history of unrelenting hard work, adaptability, and innovation – the same qualities that led to the materialization of the Kawasaki Z1 900.
Conclusion – Kawasaki Z1 900 Review
It is both interesting and impressive how a short-lived motorcycle like the Kawasaki Z1 900 can leave such a lasting impression on enthusiasts and the entirety of the motorcycle landscape. Its production only ran for four years. Nonetheless, that period was enough to set the bar for UJMs that followed suit. With the inception of the Z1, European firms acknowledged the might of Japanese OEMs and the fact that their big-bike reign would soon be over.
The Z1 900 not only succeeded in competing head-to-head with European parallel twins but also placed Kawasaki in the same ranks as the Harley Sportster series and the venerated Vincent Black Shadow. This legendary liter-class motorcycle is a testament to the fruits of careful planning and patience, a show of the Japanese' business acumen, and irrefutable proof that the best things (in life and motorcycles) are often saved for last.