Yamaha YZF600R Thundercat Bike (Specs & Review)
Disclosure: We may get commissions for purchases made through links in this post.
Contrary to more modern supersport motorcycles that are mostly track-focus, older models have do-it-all designs. They're the perfect choice for individuals looking for a bike that offers great value for money, one they can drive and ride any time of the year. And the Yamaha YZF600R is one of the top choices for many second-hand unit buyers.
But what does the Yamaha YZF600R offer? This fairly sporty-designed bike replaced the FZR600R but retained most of the durable and high-performing mechanical features like the engine. It's also the first four-cylinder model that beat the famous Ducati 748 for the 1996 AMA Supersport Champion title.
With such an excellent reputation attached to its name, one can easily get persuaded to start looking for an available Yamaha YZF600R to purchase. However, not knowing the exact features and specifications of the unit can leave you disappointed. Hence, you'll find below an in-depth review of this Yamaha unit, including the potential issues you need to make a note of before deciding whether it's perfect for you or not.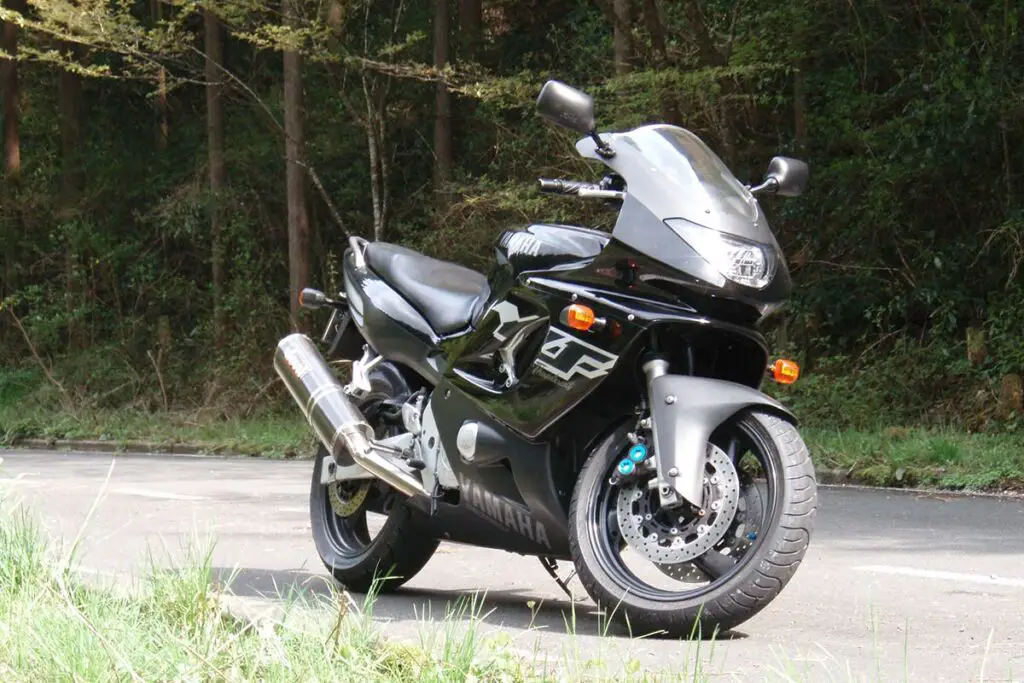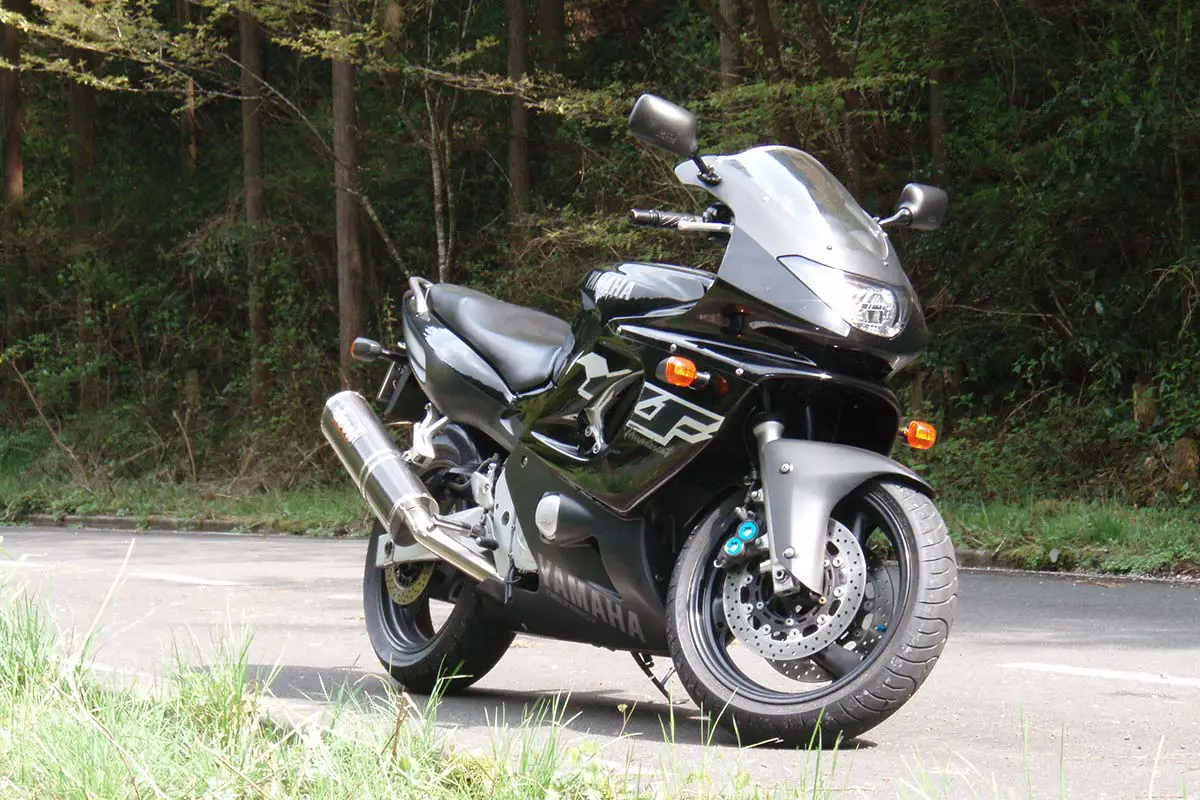 Yamaha YZF600R Features
Produced from 1994 to 2007, this Yamaha bike was introduced in Europe, Canada, and the US a few years after its launch. You'll find 1997 through 2003 Yamaha YZF600R models in Europe, where it's most popularly known as Thundercat. On the other hand, available units in the Americas are the 1997 through 2007 Yamaha YZF600R models.
The models are almost similar across the board, with only minute modifications to improve performance and quality. One is the rear wiring loom alteration in the 1997 Yamaha YZF600R and above models to make way for the plug-and-play alarm feature.
Another is the integration of a better exhaust system in the 1998 and above models. That's because the older units had cheaply painted exhausts that tend to rot quickly during the winter season.
With all these in mind, below are what this Yamaha bike offers its users.
Comfort and Maneuverability
A notable feature of the Yamaha YZF600R is that it doesn't feel like you're riding a sportsbike. Thanks to the seat's one-piece design, it's a bit more comfortable than most 600cc units from the same era. It's even wide enough to accommodate a pillion.
Additionally, the bike has raised, slanted bars located above the triple clamp, with non-adjustable levers. You'll find that the footrests seem slightly lower than usual, but they're actually intelligently placed, as you can still maintain a neutral riding position. They can also do without any protective bolts, ensuring better cornering clearance.
Yamaha integrated the bike with a suspension with a non-inverted front fork to ensure further comfort and sport-touring capabilities. Thus, the suspension is a bit softer than standard ones. All these features ensure you won't experience the usual neck and back pains when riding a bike for extended hours.
Weight
The motorcycle isn't free from features that might not work for some riders. The bike's weight is one issue that you need to note if you have a smaller build or on the shorter side.
Though considered middleweight, you might find it a little heavy, especially when driving at a low speed. You might also have difficulty balancing the bike when you stop or park. Nonetheless, no matter their height or weight, experienced riders used to driving heavy bikes won't have an issue with this feature.
Dashboard
Another feature that some might find a drawback is the bike's dashboard since it doesn't offer enough information related to touring. However, experienced drivers or riders usually won't mind this lacking feature.
While these two issues can be minor or major, depending on the user, one problem that every rider should note is the front sprocket nut. It has a too shallow thread that tends to come loose. When it does, the sprocket can get separated from its shaft.
However, you can replace the nut with an updated version with a deeper thread that you can easily find in shops or automotive stores. Alternatively, you can use a thread lock to secure the sprocket nut in place.
Performance and Safety
As a 1996 AMA Supersport Championship winner, the Yamaha YZF600R doesn't fall short in performance. In fact, Sport Rider magazine also named it the "Best Middleweight Street Bike on the Planet" in 1998.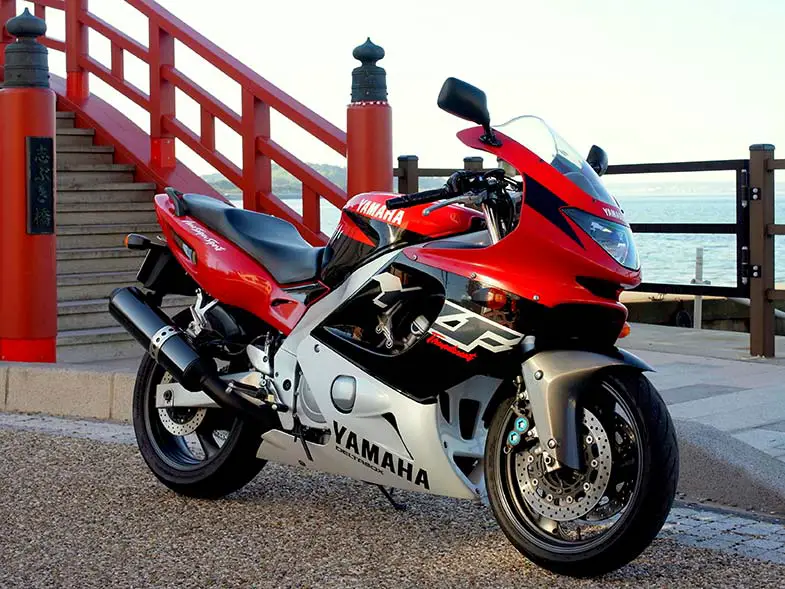 For one, starting this Yamaha bike is quite easy. However, you'll notice a bit of mechanical noise or clunkiness, which is common for older bike models. Specifically, you'll feel like a piece of metal is falling from a particular height when you hit the first gear. This sound remains each time you change gears.
Engine
Another notable performance feature is its four-valve, two-cylinder engine. It produces superior torque power at relatively low revolutions.
It also doesn't disappoint in terms of maximum power, so long as you run it above 6000RPM. Additionally, it can easily rack up to 60,000 miles or 96560.64 kilometers without issues.
Gearbox
Supporting the engine's performance is the reliable gearbox. However, the clutch installed is fragile and becomes noisier with frequent use. Also, the brake calipers require constant checking during the winter season to ensure they don't seize up. It is a common issue for most Yamaha bikes or even other older bikes, but these parts are easily replaceable.
Carburetor
Some previous owners of the Yamaha YZF600R say that the carburetors wear out over time, but this issue is common for most older motorcycle bikes. Nonetheless, you can easily find affordable rebuild kits or spares on reliable online auction sites.
Tall Screen
Another feature to love about the 1997 Yamaha YZF600R to 2007 Yamaha YZF600R units is the well-shaped tall screen placed at a high position. Pair it with its wide fairing, and you have a bike that offers sufficient wind protection.
Yamaha YZF600R Specs
Whether you're opting for a 2003 Yamaha YZF600R or an older or newer version, below is a table summing up the essential specifications of the motorcycle.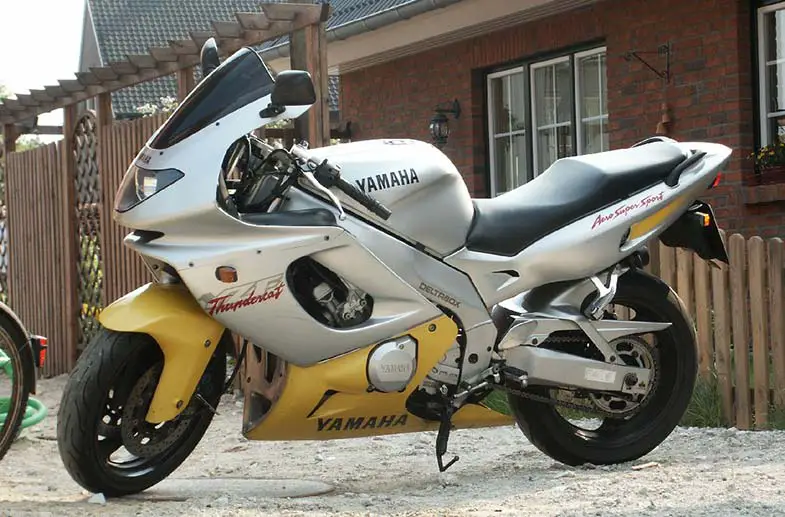 Yamaha YZF600R Engine and Transmission
| Features | Specs |
| --- | --- |
| Engine Type | 16v In-line four, four-stroke |
| Capacity | 158.23 gallons (599 liters) |
| Tank Size | 5.01 gallons (19 liters) |
| Final Drive | Chain |
| Bore x Stroke | 62 x 49.6 millimeters (2.44 x 1.95 inches) |
| Valves Per Cylinder | 4 |
| Cooling System | Liquid |
| Gearbox | Six-Speed |
Yamaha YZF600R Brakes and Suspension
| Features | Specs |
| --- | --- |
| Front Brakes | Four-piston Calipers, 298-millimeter Discs (Dual Disc) |
| Rear Brakes | Two-piston Caliper, 245-millimeter Disc (Single Disc) |
| Front Suspension | Fully Adjustable 41-millimeter Conventional Forks |
| Rear Suspension | Fully Adjustable, Monoshock |
Yamaha YZF600R Top Speed and Performance
| Features | Specs |
| --- | --- |
| Maximum Speed | 165 miles per hour (265.54 kph) |
| Torque | 66.00 Nm (6.7 kgf-m or 48.7 ft.lbs) @ 9500 |
| Power | 100bhp (72.9kW) @ 11,500rpm |
| Reserve Capacity | 28 miles (45.06 km) |
| Average Fuel Consumption | 40 miles/gallon (17 km per liter) |
| 1/4 Mile Acceleration | 11.3 seconds |
Yamaha YZF600R Exterior Specs
| Features | Specs |
| --- | --- |
| Frame Type | Aluminium Deltabox |
| Dimensions (LxWxH) | 2060 x 754 x 1190 millimeters (81.10 x 29.69 x 46.85 inches) |
| Dry Weight | 412.3 lbs (187 kg) |
| Seat height | 810 millimeters (31.9 inches) |
| Front Tire | 120/60 x 17 (ZR17) inches |
| Rear Tire | 160/60 x 17 (ZR17) inches |
| Rake/Trail | 25°/97 Millimeters |
| Power/Weight Ratio | 0.5348 HP/kg |
| Wheelbase | 1415 millimeters (55.71 inches) |
| Ground Clearance | 135 millimeters (5.31 inches) |
Yamaha YZF600R Price
Like any other motorbikes that are no longer being produced and only available as a second-hand unit, there's no specific Yamaha bike cost. It will depend on many factors, such as the year model, mileage, parts requiring replacement, and maintenance record.
You'll expect to pay around $1,100 to $3,700 or £900 to £2,800. With that said, a good-quality 2005 YZF600R unit with a typical mileage purchased from a dealership will cost you around $3,435 or £2622.94, according to the Kelley Blue Book. On the other hand, if you plan on trading the same unit, it's usually quoted at $2,340 or £1787.62.
What to Look For
To get good value, especially when purchasing from previous owners, you must carefully inspect the bike, from the most visible parts to the smallest ones. Asking a trusted mechanic or motorbike expert is advisable, especially if you have no experience checking and maintaining bikes. That said, some parts require closer inspection than the rest of the bike.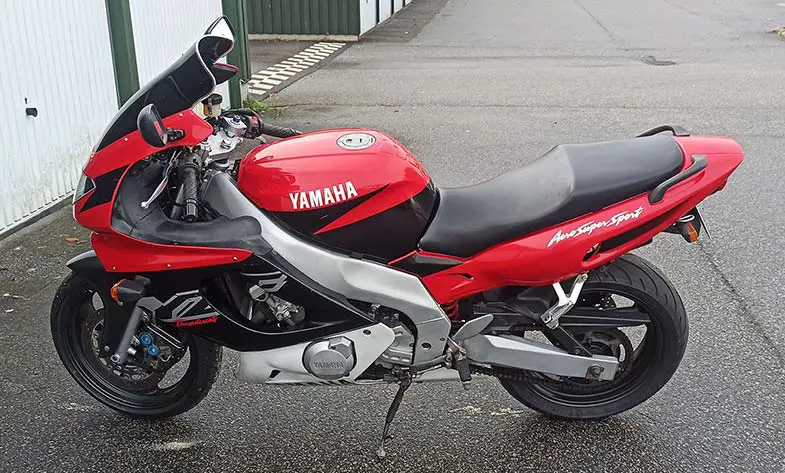 Sprocket Retaining Nut and Carburetors
As one of the issues mentioned earlier, carefully look into the bike's sprocket retaining nut and carburetors to determine whether they need replacement. Likewise, check its surrounding cases for any damages. They're easily replaceable and won't cost you a lot, but evaluate whether the offered price for the bike is worth it.
Exhaust Downpipes
You must also closely inspect the exhaust downpipes for rots, especially for 1997 Yamaha YZF600R and older units. You must also check for leaks while the engine is running. Replacing them will cost you up to $250 or £200, so keep this in mind when negotiating with the seller.
Gearbox
After prolonged use, the gearbox might also fail, a common issue for old motorcycles with high mileage. Do a test ride to see how the gearbox performs.
If it seems broken, this is a hard pass unless you only want to add the bike to your collection of bike displays, and the price offered is too low. That's because the cost of replacing the gearbox is close to or similar to a second-hand Yamaha YZF600R's price.
Maintenance Record
You must also remember that Yamaha required an every-4,000-mile service interval for this model. Therefore, it's worth checking the owner's maintenance record. A well-maintained old bike will surely perform better than one with little maintenance (or none at all).
Age- and usage-related scratches and chips on the exterior are expected, but larger dents are something you need to consider. Unlike the former, this issue might require costly detailing.
Is the YZF600R a Good Bike?
This Yamaha bike is perfect for intermediate-level and experienced casual and everyday riders, primarily because of its weight most beginners might find challenging to handle.
Overall, though, the Yamaha YZF600R is a versatile, roomy, comfortable, easy-to-maneuver, and powerful motorcycle that stays true to one of the brand's goals. That is to produce and design high-quality products and provide services that exceed their clients' expectations.
It stands out from most of its 90s model counterparts because of its better braking capabilities, sharper handling, and durability. Of course, it isn't free from flaws, especially since you're buying a used unit. Nonetheless, the Yamaha YZF600R is a good bike for short- and long-distance rides as long as you've checked everything and replaced consumable and worn-out parts.
Now that you have a stylish, classic bike you can rely on, don't forget to prioritize your safety. Always wear your protective gear, such as a DOT-approved, full-face helmet (view on Amazon) and a Bluetooth headset (view on Amazon) for hands-free communication. Better yet, consider purchasing a helmet with an integrated communication system (view on Amazon). Lastly, ensure it undergoes regular maintenance to keep it running!