2013 Honda CBR500R Specs and Review
Disclosure: We may get commissions for purchases made through links in this post.
Before 2013, there was no standard middleweight bike. Consumers who wanted to get into motorcycling had to choose between the plain-Jane 250-ccs and the more daunting 600-ccs. The powerful Kawasaki Ninja 300 was the next big thing, but it was not enough for taller and heavier riders who were not fans of frame flexing.
Thankfully, the 2013 Honda CBR500R came to save the day. Let today's guide fill you in on all the pertinent details about this two-wheeler.
Announced in 2012 in Milan, the 2013 Honda CBR500R marked the beginning of Big Red's Honda Twins trilogy. Sporting a 471-cc power mill, optional ABS, and racy, angular styling, the mid-weight sport bike was bound to create a whole new segment with its arrival.
Though unprecedented, the launch of the 2013 Honda CBR500R was more than welcome for first-timers and veteran motorheads alike. Not only was the motorcycle a fitting response to Team Green's Ninja series, but it was also a tool for inclusivity of less aggressive, novice riders who have yet to learn the ropes of the sport. Finally, beginners can practice on a two-wheeler that offers a challenge and makes them look good at it!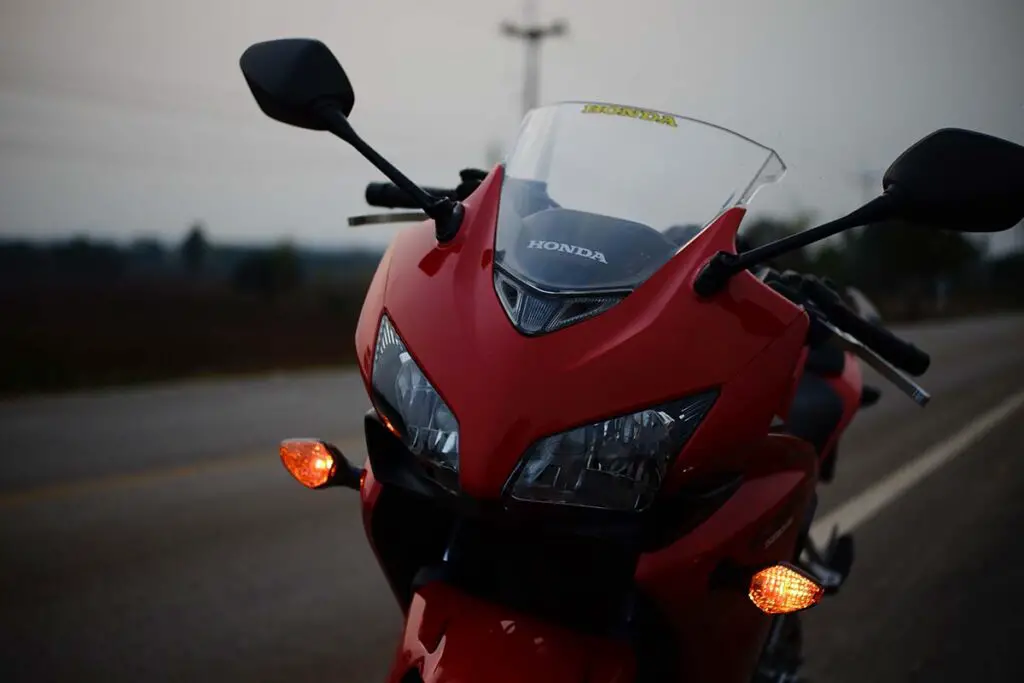 Big Red's Response to the Ninja
The 2013 Honda CBR500R is part of Big Red's 500 twins trilogy – the F (naked), X (adventure), and R (sport) models – and a successor to the CBF500 produced between 2004 and 2008. Positioned in the market as an entry-level bike, the CBR500R series was announced at the EICMA show in Milan in November 2012 and has since appealed to more than just onlookers and beginner riders.
This sport bike utilizes a 471-cc straight-twin power mill – a platform expected to deliver tremendous power. But since its inception coincided with changes to the European licensing regulations, the CBR500R was made with "capacity and power below the A2 European driving license limit."
Despite this power limitation, the motorcycle became the design model for the European Junior Cup during its first two years of production. Since then, it has promoted national CBR500R Cup events in countries like Brazil and France.
Although many motorheads prefer its sibling, the CB500X, the 2013 Honda CBR500R still became one of the best-selling bikes in North America and Australia. This is because the two-wheeler fits the "Goldilocks zone" for most riders. It is not too much like the Supersport-class 600s. Nor is it underwhelming like the original entry-level 250s. Simply put, the 2013 Honda CBR500R is a no-fluff ride that is "practical, affordable, economical, and fun."
2013 Honda CBR500R Specs & Features (CBR500R/RA)
Engine
The Honda CBR500R 2013 has a liquid-cooled, 4-stroke DOHC parallel-twin engine. To reduce friction and lend to a packed engine layout, the mill incorporates roller rocker arms in its cylinder head design. Bore-stroke ratio is almost square at 67 x 66.8 mm (2.64 x 2.63 inches), and the compression ratio is set to 10.7:1. Piston displacement is 471 cm³ (28.7 in³). Meanwhile, a PGM-FI (Programmed Fuel Injection) system with dual 34-mm throttle bodies handles the air-fuel mixture.
Overall, this configuration lends to a 2013 Honda CBR500R top speed of 105–115 mph (169–185 km/h), a maximum torque of 42.98 Nm (4.4 kgf-m, 31.7 ft-lbf) @ 7,000 RPM, and 47 hp (34.6 kW, 47.6 PS) @ 8,500 RPM horsepower at the crankshaft. Fuel mileage is an impressive 71 mpg (3.31 L/100 km, estimated).
Fuel & Lubrication
The lubrication system is a Forced pressure (wet sump) system with a trochoidal oil pump. Recommended engine oil is SAE 10W-30 Pro Honda GN4 4-stroke or its equivalent, meeting JASO T903 MA standards. Oil capacities are as follows:
2.5 L (2.6 US quarts, after draining)
2.7 L (2.9 US quarts, with oil filter change)
3.2 L (3.4 US quarts, after disassembly)
Other viscosity grades (including single-grade oils) are allowed for use following ambient temperature, provided they adhere to OEM specifications, have a minimum API grade of SJ, and are not marked as "Energy Conserving" or "Resource Conserving."
As for fuel, tank capacity is 15.7 L or 4.15 US gallons (15.5 L/4.1 US gallons in some online sources) of unleaded gasoline with a minimum PON 86/RON 90 rating. Fuel containing no more than 15% MTBE, 10% ethanol, or 5% methanol (containing cosolvents and corrosion inhibitors) is allowed. Same-spec RFGs (Reformulated Oxygen Gasolines) or gasohols are likewise permissible.
Drivetrain
A cable-operated, 6-speed constant-mesh transmission and wet, multi-plate clutch assembly deliver power to the wheels. Meanwhile, a left foot-operated return system with a sequence of 1-N-2-3-4-5-6 (sans reverse) controls the gearshift. The final drive is via a 112-link DID 520V0 chain, with a front-rear sprocket ratio of 15/41T. Thanks to this setup, the bike's power band is accessible and linear – with a slight bump before redlining @ 8,600 RPM.
For reference, below are the stock transmission gear ratios:
| Description | Gear Ratio |
| --- | --- |
| Primary Reduction Ratio | 2.029 (69/34) |
| Transmission Gear Ratio (1st) | 3.285 (46/14) |
| Transmission Gear Ratio (2nd) | 2.105 (40/19) |
| Transmission Gear Ratio (3rd) | 1.600 (32/20) |
| Transmission Gear Ratio (4th) | 1.300 (26/20) |
| Transmission Gear Ratio (5th) | 1.150 (23/20) |
| Transmission Gear Ratio (6th) | 1.043 (24/23) |
| Final Reduction Ratio | 2.733 (41/15) |
Ignition
Standard and ABS trims have a full-transistorized ignition system with a timing of 6° BTDC @ 1,200 RPM, coupled with an electric starter. This setup employs an NGK CPR8EA-9 spark plug with a 0.8–0.9 mm (0.031–0.035 inch) gap. A triple-phase A.C. alternator serves as its charging system, while a 12V 8.6Ah/(10 HR) FTZ10S or YTZ10S battery (view on Amazon) powers lighting and other electronic accessories. The battery has a 190 CCA rating and assembled dimensions of 150 x 87 x 93 mm (6.00 x 3.44 x 3.69 inches – L x W x H).
Tires & Brakes
Stock wheels consist of tubeless Dunlop D222F or Metzeler Roadtec Z8 Interact E tires – 120/70 ZR17 M/C (58W, front) and 160/60 ZR17 M/C (69W, rear) – mounted on 17M/C × MT3.50 and 17M/C × MT4.50 cast-aluminum rims. These radials have a recommended cold-tire pressure of 250 kPa (2.50 kgf/cm2, 36 psi) and 290 kPa (2.90 kgf/cm2, 42 psi), respectively. Brakes are single, wave-style hydraulic discs measuring 320 mm (with twin-piston calipers) at the front and 240 mm at the rear.
The 2013 Honda CBR500RA (ABS model) is a "fully mechanical design" and is only 4.0 lbs. on top of the bike's overall weight. It is similar to the base CBR500R model, except for its enhanced stopping power. Furthermore, this Anti-lock Brake System slightly deviates from Honda's previous systems as it is not linked front to rear.
Suspension
Enclosed in a diamond-type steel frame (25° 30′ caster angle; 102 mm/4.0 inches trail) are 41-mm front telescopic forks and a twin-sided Pro-Link® rear swingarm. Each suspension unit yields 108 mm (4.3 inches) and 119 mm (4.7 inches) of respective wheel travel, with the rear setup featuring a nine-way cam-style, adjustable spring preload. Wheelbase and ground clearance is set at 1,410 mm (55.5 inches) and 140 mm (5.5 inches) and is shared by the bike's standard and ABS models.
Dimensions & Capacities
Overall dimensions for the 2013 Honda CBR500R are 2,075 x 740 x 1,145 mm (81.7 x 29.1 x 45.1 inches – L x W x H). Footpeg height is somewhat low-lying at 312 mm (12.3 inches), while saddle height is 785 mm (30.9 inches, same for both R and RA models).
Curb mass ranges from 192–195 Kg (423–430 lbs.), with A/CM/AC types of the motorcycle falling on the heavier end of the weight spectrum. Maximum weight capacities are 168 Kg (370 lbs., units sold in Korea) and 182 Kg (401 lbs., all other markets), including rider and passenger weight, cargo, and accessories.
Exterior
One of the most notable qualities of the 2013 Honda CBR500R is its racy styling and clip-on handlebars – ultimately, these separate the model from the CB500F series. It also hosts a slew of "finishing touches" often missing in motorcycles within the same price range. These must-have features include passenger grab handles, halogen lights, and an almost-complete (not to mention tinted) LCD instrumentation. The instrument panel would have been perfect if it included a gear-position indicator.
The two-wheeler is great as is. But if you want to personalize your ride, you can avail of accessories such as body-matching saddlebags, a 35-liter rear trunk, or carbon-style bodywork including cowls, headlight cover, and the front fender.
2013 Honda CBR500R Problems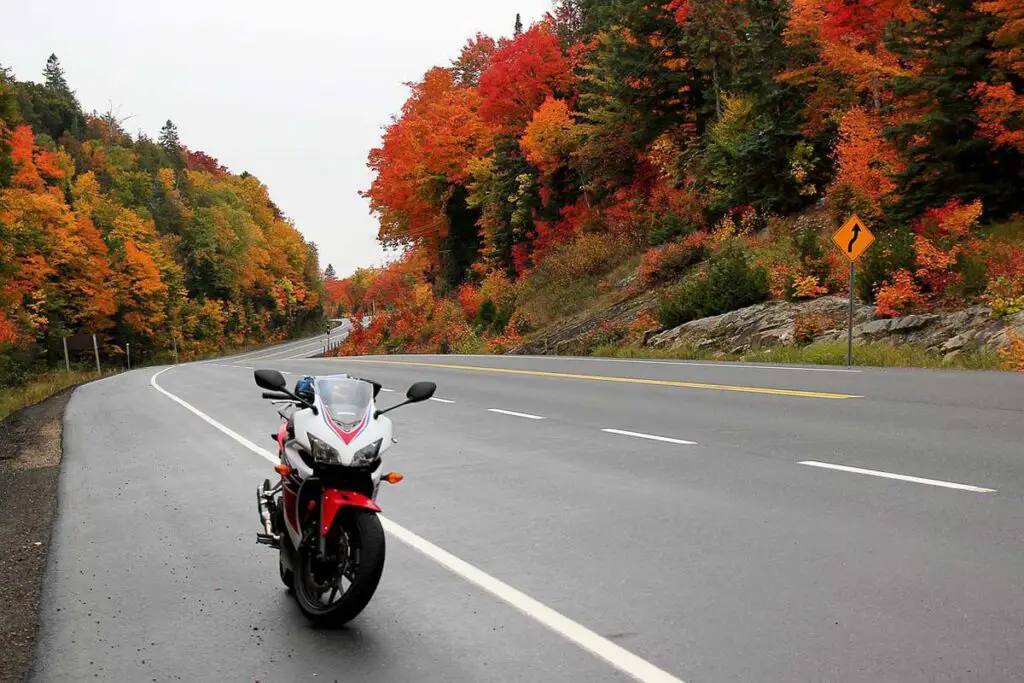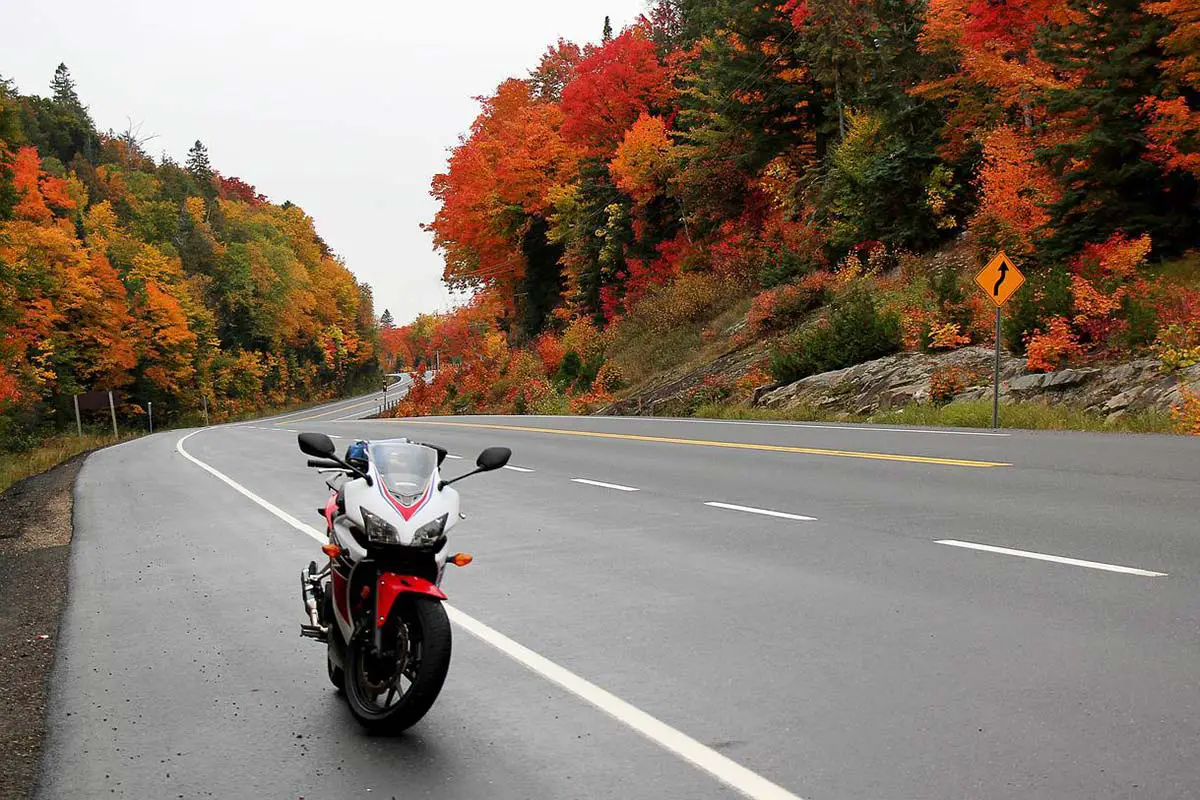 Poor Nighttime Visibility
Although this issue resulted in a recall of later-year Honda models, it did include the CBR500R in the list. Many owners complained about the bike having dim lighting and poor visibility in its rear. The culprit was later discovered to be the rear reflector lens that, ironically, did not reflect bright enough. Not only did this taint the bike's reliability for late-night wheeling, but it also caused some CBR500Rs to fail FMVSS inspection.
Fueling System Issue
Honda issued a product recall in 2015 involving 14,575 units of 2013–2015 CBR500Rs. The affected bikes had a fuel level sensor float arm that deformed with use. Additionally, exposure to environmental conditions and debris seemed to exacerbate this flaw. The said deformity eventually led to the fuel level sensor's float arm detaching from the sensor body assembly completely, resulting in inaccurate fuel readings and a potential short (among other things).
Loose Rocker Arm Bolts
This is another product recall issued by the OEM in the bike's second production year. In this recall, approximately 6,954 units sold in the United States, Australia, and Japan had rocker arm retainer bolts that loosened during the operation of the two-wheeler.
This was dangerous for riders as the issue increased the likelihood of an engine oil leak or, worse, the bolts popping completely out of the cylinder head. It turned out that the affected units did not receive proper anti-corrosion treatments from the factory, leading to the said issue. NHTSA documented the incident, and Honda aptly responded by having the flawed rocker arm bolts replaced.
Vapor Lock
Even the 2013 Honda CBR500Rs were not safe from vapor lock – an issue that could happen on any motorbike. Although less severe than the first three items in this section, I decided to include this in the bike's list of the problems since vapor lock leads to a no-start scenario. If anything, this predicament is more troublesome than complicated. Luckily, its occurrence can be mitigated by not over-idling your motorcycle.
How Much is a Honda CBR 500R?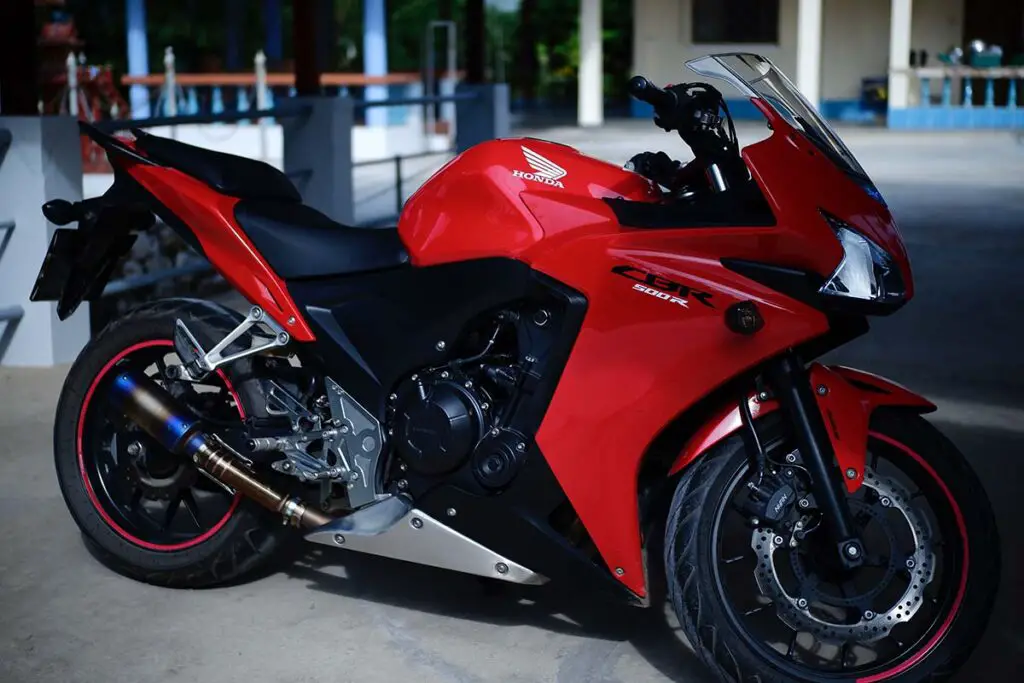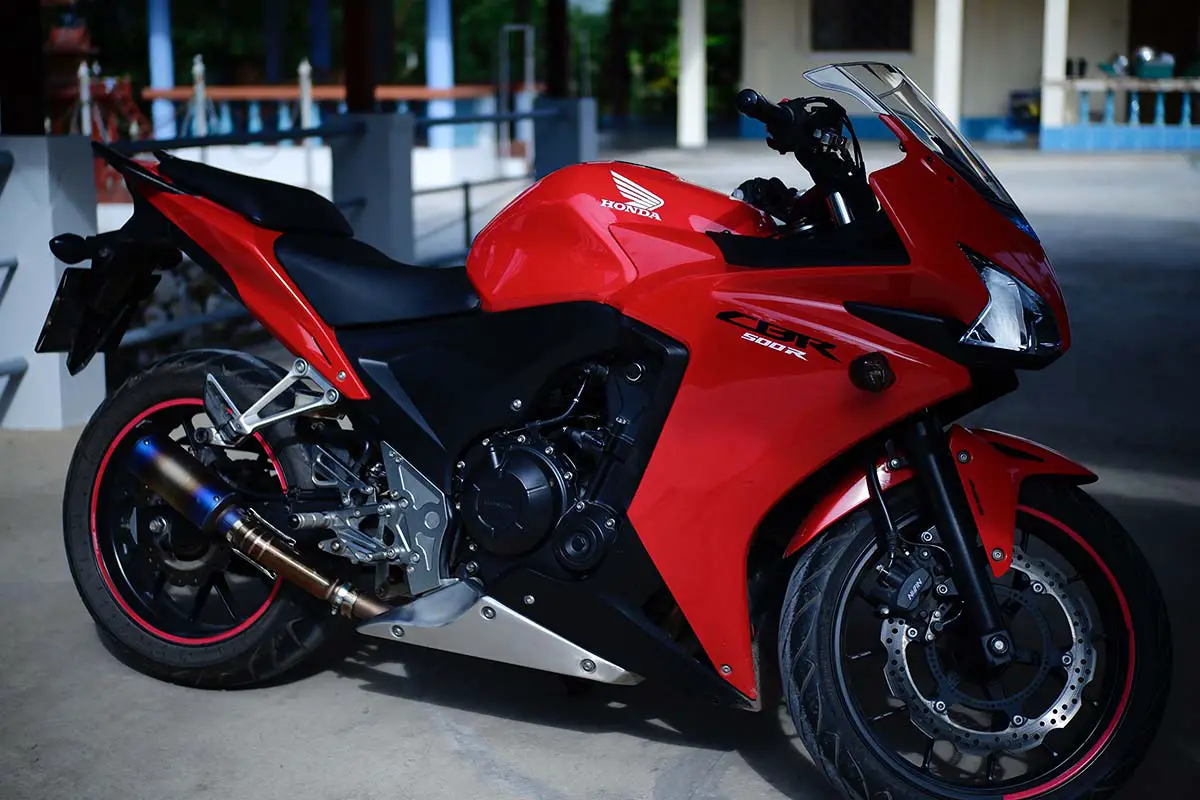 Based on auction sites, resale values for the 2013 Honda CBR500R range from $3,000 to $9,800, with average mileage at 2,600–17,600+ miles. On the other hand, Kelley Blue Book shows an average selling price of $3,175 for these bikes (typically in good working condition and with mid-mileage). Available units in the used-bike market are often in near-stock condition with little to no add-ons and well-kept body paint and seat.
For original list pricing, see the table below:
| Year – Model – Trim | List Price | Retail/Trade-In Values |
| --- | --- | --- |
| Honda CBR500RAD (ABS) | $6,499 | $2,840 – $3,735 |
| Honda CBR500RD | $5,999 | $2,620 – $3.445 |
(Source: Nada Guides)
About Honda
Honda Motor Company Ltd. or Honda is a world leader in the automotive and motorcycling industries and part of the Japanese "Big 4." Conceptualized in the Art Shokai garage in Japan in 1937, the company spent its first nine years making and supplying piston rings to Toyota and perfecting its quality control processes before officially founding what is now revered as a global powerhouse.
The Japanese firm continued to forge ahead, overcoming huge hurdles and rebuilding the company after the war and the Mikawa earthquake. Honda successfully made its first complete motorcycle in 1949 and has since made class-leading motorcycles like the 2013 Honda CBR500R.
Conclusion – 2013 Honda CBR500R Review
In hindsight, the 2013 Honda CBR500R is much more than just a forerunner of the standard middleweight class. Its captivating aesthetic, practical functionality and full-size vibe make riding on two wheels feel larger than life. Sure, it still is a beginner bike. But unlike its smaller-displacement counterparts, the CBR500R is one motorcycle you will find difficult to grow out of.