Harley Davidson Knucklehead Engine Review
Disclosure: We may get commissions for purchases made through links in this post.
Considered among the handsomest motorcycles ever produced, the Harley Davidson Knucklehead is a term that refers to both the motorcycle and the engine layout produced by HD in the mid-'30s.
A successor to the infamous side-valve Flatheads, it has earned itself a highly-coveted and collectible status — having been manufactured before and after WWII.
The Harley Davidson Knucklehead is a retronym referring to an engine blueprint produced by the American OEM from 1936 to 1947. This power mill had a piston displacement of 997—1,210 cm3 (61—74 ci), spewed 36—53 hp (26.8—39.5 kW), and was the forerunner of the Panhead and Shovelhead engines.
The Knucklehead engine may have been rushed during its launch, but it was time to replace the firm's dated (not to mention problematic) Flatheads.
Eventually, HD sorted out what remained of the motorcycle's flaws — turning the once doubted engine blueprint into one of the industry's most iconic creations.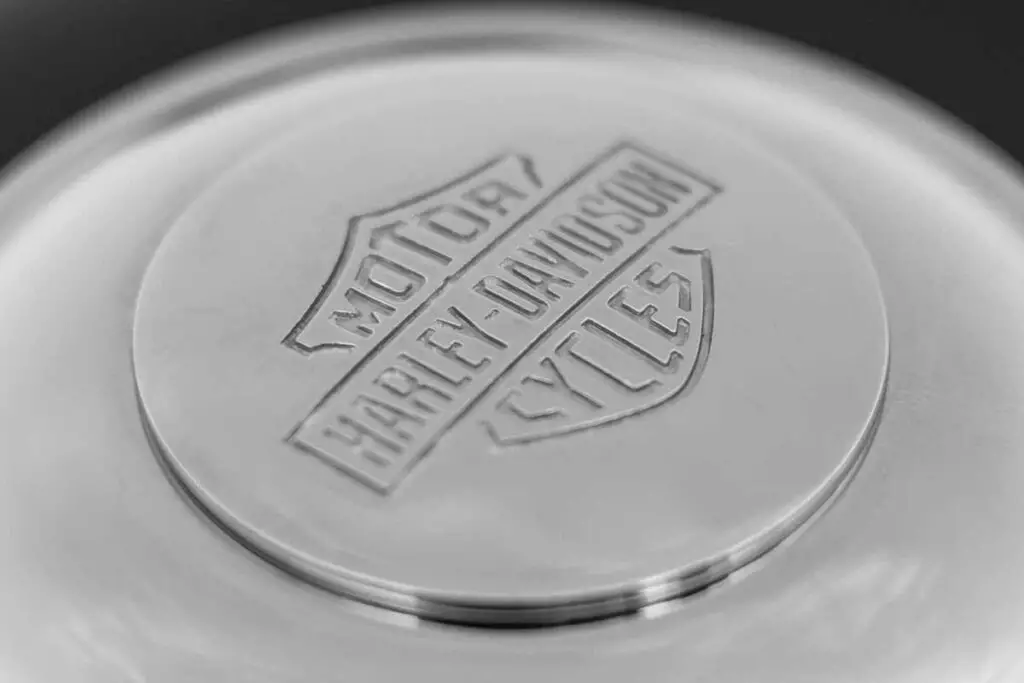 A Quantum Leap for 'Ol Harley
The terms "fast," "reliable," and "innovative" may be the bare minimum for all things two-wheeled nowadays. But during the 1930s, turning these words into reality was a tall order for most manufacturers.
The same was the case for Milwaukee-based Harley-Davidson, then known for their side-valve Flatheads. That said, it is unsurprising for the American firm to hold back on introducing its then-new Knucklehead (a.k.a. Harley Fist) at the Schroeder Hotel in the winter of 1935.
Out of the crate, the Harley Knucklehead had a lot to brag about. It was the first Big Twin power mill to feature a cat's eye dash, an oval Fat Bob fuel tank, and a dry-sump lubrication system.
This recirculating oil system replaced the dated total-loss lubrication (a.k.a. drip-feed) all Harley motorcycles were running on until that point.
More importantly, it had an OHV engine layout — meaning its inlet and exhaust valves were inside the cylinder head and not outside (as was the case for its predecessor). This new configuration shielded the valves from heat, making it possible for the engine to produce at least 10% more horsepower than the Flathead.
One Step Forward, Two Steps Back?
The improved design of this 1st generation FLH engine (2nd if counting from the Flathead) aimed to resolve issues related to cylinder head warping and exhaust/oil leaks resulting from overheating. However, the cast-iron composition of the revised cylinder head did not exactly do well with heat dissipation. Nor was it leak-proof.
Moreover, the front and rear cooling fins, gasket, and valve springs did not serve their intended purpose — so much so that Harley had to hastily redesign and distribute revised rocker sets for the 1,704 units produced during the two-wheeler's debut.
A Hasty Launch
HD was able to iron out most problems inherent to the Knucklehead by performing these last-minute fixes. But even then, the new power mill was far from flawless.
Before production models hit dealerships across the country, they had to undergo several upgrades to their kickstarter, rocker arm shaft, engine oil lines, and timing covers (among others).
Because of its incomplete state, not everyone was excited about the Knucklehead when it finally hit the shelves. Aside from barely mitigating overheating and oil containment issues, it did not help that the motorcycle per se also had teething problems.
Joe Petrali's 61 ci EL Knucklehead
The only folks who deemed the Harley Knucklehead promising were the ambitious trio — engineers Ottaway and Syverson and national champ Joe Petrali. These three were set to dethrone Indian from their #1 spot in the land-speed scoreboards and had their eye on a 61 ci EL Knucklehead to do just the job.
To make this feat possible, Petrali's racer was equipped with dual carburetors (view on Amazon), high-compression pistons, and high-lift cams. The motorcycle was clad in streamliner bodywork with an enclosed front wheel, while metal covers wrapped around the forks to reduce drag.
Towards the end of the race, however, his two-wheeler was stripped down except for the fly screen and front fork covers. It was in this state that Petrali's Harley Knucklehead made history, beating Indian and finishing with a record speed of 136 mph that lasted for another 10 years.
Going into Overdrive
Roughly six years after its inception, the Knucklehead upgraded its cylinder capacity to 74 ci and underwent a major cosmetic overhaul — making it "one of the most aesthetically pleasing Harleys ever built."
It sported beautiful body paint, single-pinstriped tank and fenders, chromed casings and tailpipes, pull-back handlebars (view on Amazon), and Harley's signature circular headlights.
Overall, the new-and-improved Knucklehead was a sight to behold. Only 799 civilian units of this masterpiece were produced the following year before the firm shifted to manufacturing military models in light of WWII.
Design Improvements
Throughout its production run, the Harley Davidson Knucklehead went through four phases of upgrades, as follows (not including drastic changes made to the engine layout during its debut):
1938
The standard E-Model was dropped from the Knucklehead line, warning lights replaced oil pressure and ammeter gauges, and the bikes were given improved brakes and transmission.
Exposed valve springs and projecting valve stems were enclosed later that year.
1939
A splined oil pump and stiffer valve springs were adopted. The motorcycle received new oval-section springer fork tubes, a tank-mounted speed (a.k.a. cat's eye dash), and restyled mufflers; last year of Harley-Davidson's "Comet" tank emblem.
1940
The flywheel diameter was increased to 8.500 inches. This measurement remained on Harley Big Twins until 1999.
1941
Displacement was upgraded from 61 ci to 74 ci. The Knucklehead is given the designation FL (see my article on Harley FLH Meaning & History for more details).
The Knucklehead's Hefty Price Tag
In my recent articles on the Panhead and Shovelhead, you will find sections giving recommendations on which years are best and which ones to avoid.
Fortunately, that will not be the case for the Knucklehead. This engine layout is so revolutionary that it became the bedrock of HD's engine designs for another 60 years!
That said, you will find no problems choosing either the pre- or post-war iterations of this two-wheeler. If anything, the only setbacks you may encounter are the variety of color schemes available (an easy problem to fix, thanks to hydro dipping) and the price.
For instance, a 1946 Harley Davidson Knucklehead with mint-condition bodywork can cost you between $30,000 to $70,000. A professionally outfitted one? You are looking at $150,000, at least!
Between the 1930-ish and 1940-ish models, the older versions of the Knucklehead tend to keep their value better (especially when well-maintained). But even in unrestored condition, the earlier Knuckleheads will still sell for much higher.
Harley Knucklehead Models
Here is a non-exhaustive list of Knucklehead motorcycles and their corresponding production years — based on data from JD Power and additional online research. Both E- and FL models continued beyond 1947.
However, I did not include those iterations in the table below since later models were given Panhead engines beginning in 1948.
| Model Name | Suffix/Identifier |
| --- | --- |
| 1936—1937, 1943—1947 Harley Davison E 61ci | E |
| 1936—1947 Harley Davison EL 61ci | EL |
| 1936—1942 Harley Davison ES 61ci | ES |
| 1941—1947 Harley Davison F 74ci | F |
| 1941—1947 Harley Davison FL 74ci | FL |
| 1945—1947 Harley Davidson Knucklehead FS 74ci | FS |
Legend:
E Model = base model with 37 hp and a compression ratio of 6.5:1
ES Model = same specs as the base model but targeted for sidecar application
EL = high-compression model spewing 40-hp and with a compression ratio of 7.0:1
F/FL/FS = 1st variation of the Harley FLH lineup, still equipped with Knucklehead engines but spewing 48—53 hp (35.8—39.5 kW)
Conclusion — Harley Davidson Knucklehead Engine Review
The launch of the Harley Davidson Knucklehead may have gotten off to a shaky start, but believers like racing legend Joe Petrali and the entire HD production team soon influenced the public to change their opinion of the two-wheeler.
Now, the Knucklehead is remembered only for the good it represents — thanks to its resilient nature and rocker boxes that look like clenched fists.