2003 Harley Davidson Dyna Super Glide Sport (Specs & Review)
Disclosure: We may get commissions for purchases made through links in this post.
2003 saw the last installment of the Twin Cam 88, carbureted Dyna Super Glide series. It has been four years since the OEM has given the series any upgrade – the most notable of which is rubber-mounting the mill to rid it of the infamous engine vibrations.
A year before embracing electronic fuel injection, the label offered its loyal following a slew of limited-edition trims and the 2003 Harley Davidson Dyna Super Glide Sport and T-Sport models.
The 2003 Harley Davidson Dyna Super Glide Sport is one of six trims released in 2003 by Harley. It is the last Super Glide iteration with a carbureted mill before the launch of HD's ESPFI-equipped motorcycles. This classical two-wheeler is stylish, performs well, and is a favorite among avid riders.
Characterized by its bobber profile, blacked-out frame, and staggered shorty duals, the bike combines the best of sport-oriented and touring attributes in one motorcycle. And if you are interested in how these qualities translate to an enjoyable riding experience, stick around and continue learning about the 2003 Harley-Davidson Dyna Super Glide Sport in today's article.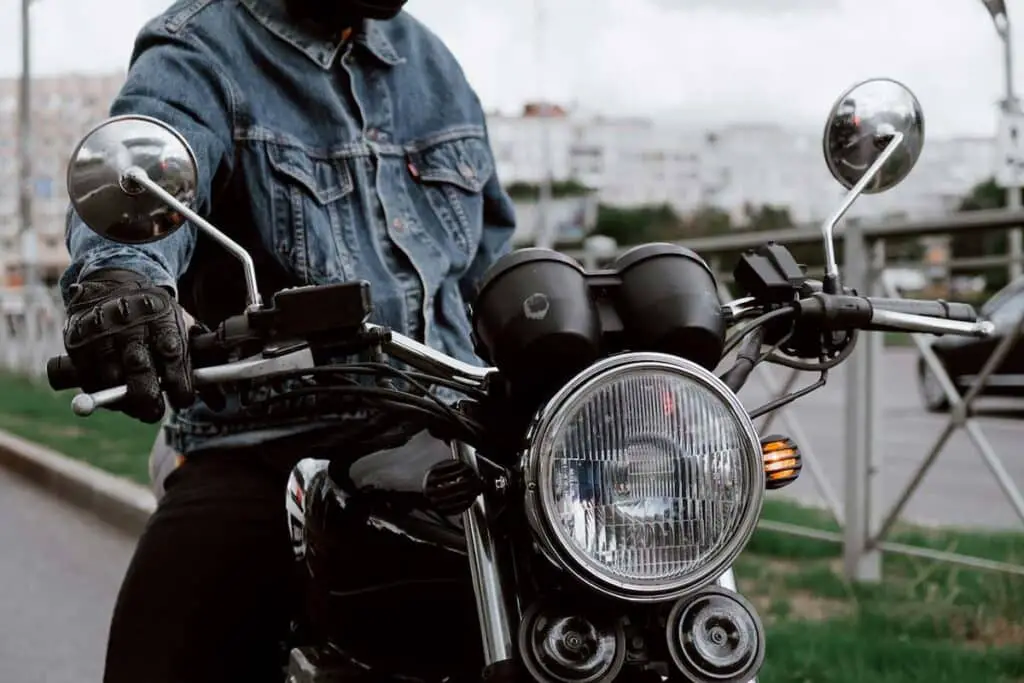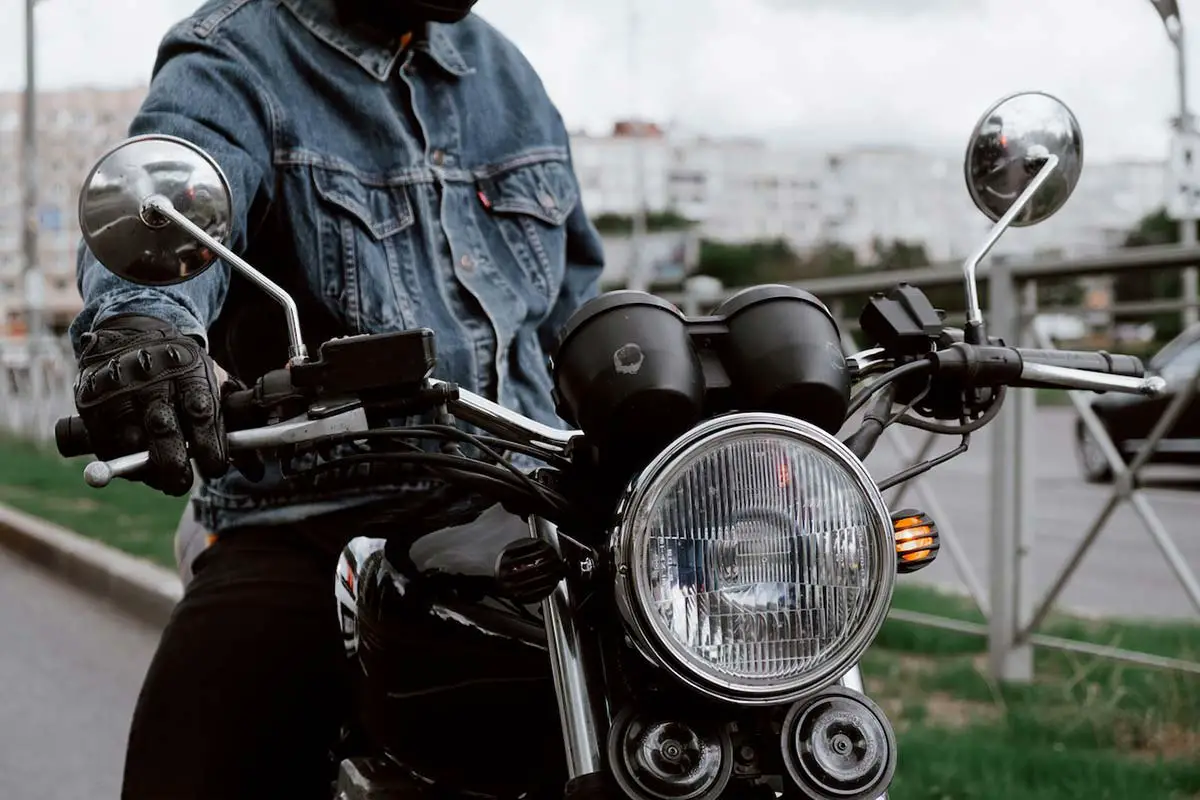 From Evolution to Twin Cam 88
The attributes of the Sportster series are often summarized in the words "classic, torquey, and rad." And at one point, the Dyna series has been compared to being reminiscent of a dump truck on two wheels. These descriptions do not give either label justice.
And because Harley-Davidson's Sportster and Dyna motorcycles are often confused with each other, it makes perfect sense to tell them apart not by their looks but by their engines.
HD first manufactured the Twin Cam engine in 1998 but did not implement it on the Dyna series until the year after. Since then, it has been used on the label and mated to a CVK Keihin carburetor.
Evolution and Twin Cam engines shared some design elements, each having a 45°-inclined mill with an OHV pushrod design. But the latter utilized two cams instead of one to drive the valvetrain. Additionally, it had a silent chain and an internal oil pump attached directly to the right side of the bike's pinion shaft.
But the enhancements do not stop there. An oil jet and increased cooling fin areas were given to the engine. Oil tank placement was moved from under the saddle to below and behind the transmission assembly. And to enable more efficient combustion and higher compression, the combustion chamber was changed from a "D" to a bathtub shape.
These changes made the 2003 Harley Davidson Dyna Super Glide Sport better than the Sportster and EPA-compliant.
2003 Harley Davidson Dyna Super Glide Sport Specs (FXDX/T)
Engine
An air-cooled, rubber-mounted 45° OHV Twin Cam 88 (#190 main; #45 pilot) engine brings the Dyna Super Glide to life. It has a bore-stroke ratio of 95.25 x 101.6 mm (3.75 x 4.00 inches) and an 8.9:1 compression ratio.
Piston displacement is 1,450 cm3 (88 in3, hence the engine name), delivered by a 40-mm CVK Keihin carburetor with enrichner and accelerator pump. This power mill can be fitted to any HD chassis accepting the Evolution® engine with the help of aftermarket adapters.
Overall, this configuration yields the following performance figures:
| Description | |
| --- | --- |
| Top Speed | 110.6 mph (178 km/h) |
| Horsepower (at crankshaft 95/1/EC) | 67.44 hp (49.6 kW) @ 5,500 RPM* |
| Maximum Torque | 111–115 Nm (11.3–11.7 kgf-m, 82–85 ft-lbf) @ 3,500 RPM |
| Fuel Economy (Hwy/City) | 50/42 mpg (4.7/5.6 L/100 km)** |
| Approximate Tank Range | 135 miles for a full fuel tank |
* Horsepower is based on data from Mbike.com (FXDX Dyna Super Glide Sport 2003)
** Data is from Motorcycle.com and meant for 2004 Dyna Super Glide models
(Trivia: In the Emmy-nominated show Sons of Anarchy, it was not protagonist Jax Teller who rode the 2003 Harley-Davidson Dyna Super Glide Sport but his best friend, Opie. Unfortunately, no mention of the top speed the actors hit with the classic bike can be seen in any published feature article. Hence, it is safe to say it had the same speed rating as shown in the table above.)
Fuel & Lubrication
Tank capacity is 18.5 L (4.9 USgal, including 3.4 L/0.9 USgal of reserve) of unleaded premium gasoline. The use of reformulated or oxygenated gasoline (RFGs) is also permitted. However, replace your brand of gasoline blend as soon as you see changes in your bike's drivability and fuel efficiency.
Lube-wise, the 2003 Harley-Davidson Dyna Super Glide Sport has the following requirements:
| Description | |
| --- | --- |
| With filter change | 2.4 L (2.5 US qts.) |
| After engine rebuild | 2.7 L (2.9 US qts.) |
| Transmission oil change | 0.59–0.71 L (20-24 oz.) |
| Transmission rebuild | 0.71 L (24 oz.) |
| Fork oil | 0.31–0.36 L (10.6-12 oz.) |
OEM-prescribed lubrication is SAE 20W-50 Harley-Davidson 360 Motor Oil. SAE 15W-40 or 10W-40 diesel engine oil meeting JASO T903 MA, MA1, MA2 standards and with designations of CF, CF-4, CG-4, or CH-4 are likewise permissible following ambient temperatures and riding conditions.
These viscosity grades only work with HD's premium 10-micron synthetic media oil filter (part # 63798-99 for Chrome and part # 637331-99 for Black). As for other lube requirements, see your owner's manual for specifications.
Drivetrain
A 5-speed, constant-mesh foot-shift manual transmission, and a wet, multi-plate disc clutch assembly (with a freeplay of 1/16″ -1/8″ or 1.6-3.2 mm) handle power. A final belt drive with a 1-N-2-3-4-5 gearshift pattern controls the wheelspin and delivers power to the ground.
This powertrain configuration combines Sportster components with HD's big-twin chassis and is reputed to be the "first factory custom motorcycle" in the market.
Here are the bike's stock transmission gear ratios:
| Description | U.S. / Other Markets |
| --- | --- |
| Primary Sprocket (Engine) | 25 |
| Primary Sprocket (Clutch) | 36 |
| Final Sprocket (Transmission) | 32 |
| Final Sprocket (Rear Wheel) | 70 |
| Final Drive Ratio – I | 3.21 |
| Final Drive Ratio – II | 2.21 |
| Final Drive Ratio – III | 1.57 |
| Final Drive Ratio – IV | 1.23 |
| Final Drive Ratio – V | 1.00 |
| Overall Gear Ratio – I | 10.110 |
| Overall Gear Ratio – II | 6.958 |
| Overall Gear Ratio – III | 4.953 |
| Overall Gear Ratio – IV | 3.862 |
| Overall Gear Ratio – V | 3.150 |
Ignition
Dyna series models have a non-adjustable electronic CDI (Capacitor Discharge Ignition) with an idle speed of 1,000 ±50 RPM and an electric starting system with a backup mechanical recoil.
These bikes use an HD-6R12 spark plug with an electrode gap of 0.038–0.043 inch (0.9–1.1 mm) and torque spec of 11-18 ft-lbs (14.9-24.4 Nm). A triple-phase alternator (16–20 VAC per 1,000 RPM) serves as their charging system.
A sealed and maintenance-free 12V 19 Ah/(10 HR) YTX20HL-BS battery augments the Super Glide Sport's electrical and lighting assembly. The battery has a 270-CCA (Cold Cranking Amps) rating and dimensions of 175 x 87 x 155 mm (6.88 x 3.44 x 6.12 inches – L x W x H).
Charging takes about 15 minutes to almost two hours, depending on your amp charger. And unlike other HD motorcycle batteries, the YTX20HL-BS cannot be substituted despite retrofitting – except by a GYZ20L battery (view on Amazon) format.
See the table below for fuse and lighting assembly details:
| Fuse | Amperage |
| --- | --- |
| Main Circuit Breaker | 30 A |
| Ignition, Lighting, Accessory, Instruments & Security System | 15 A |
| Lighting | Wattage x Quantity |
| --- | --- |
| Headlamp (Low/High Beam) | 55/60 W x 1 |
| Position Lamp (HDI) | 3.9 W x 1 |
| Tail | 7 W x 1 |
| Stop | 27 W (bayonet mount)/25 W (wedge mount) x 1 |
| Tail Lamp (HDI) | 5 W (bayonet mount)/7 W (wedge mount) x 1 |
| Stop Lamp (HDI) | 21 W (bayonet mount)/25 W (wedge mount) x 1 |
| Front Turn Signal* | 27/7 W x 2 |
| Rear Turn Signal* | 27 W x 2 |
| Front & Turn Signal (HDI)* | 21 W x 2 (each) |
| High Beam Indicator, Oil Pressure Signal, Neutral Indicator** | 1.1 W (FXDL)/2.1 W (FXDX/T) x 1 |
| Turn Signal Indicator** | 1.1 W (FXDL)/2.1 W (FXDX/T) x 2 |
* Only found on FXD, FXDL, and FXDWG trims
** Only found on FXDL, FXDX, and FXDXT trims
Tires & Brakes
Cast or spoked/laced wheels (with the former available in gold, silver, or black) are equipped with tubeless Dunlop® 100/90 HR19 tires at the front and 150/80 HR16 tires at the back. Each have a respective cold-tire pressure of 206 kPa (2.1 kg-f/cm2, 30 psi) and 248 kPa (2.53 kg-f/cm2, 36 psi), with rear adjustment for pillion riding and seating tire beads requiring up to 275 kPa ( kg-f/cm2, 40 psi). The 2005 Harley Davidson Sportster 1200's tire sizes can also be fitted onto the Super Glide Sport.
As for brakes, triple hydraulic discs with 11.5-inch rotors, dual-piston calipers at the front, and a single-piston caliper at the rear provide halting power and complete the Dyna sportbike's tire-and-wheel assembly. And like all other HD motorcycles, only silicone hydraulic DOT 5 brake fluid is recommended for assembly or servicing.
The owner's manual provides detailed instructions on lateral truing for laced wheels using a spoke wrench and wheel truing stand like OTOM OUDIMO Motorcycle Bike Tire Rim Wheel Balancer and Static Wheel Truing Stand (view on Amazon), should you need to perform such a task.
Suspension
39-mm Showa® sport front forks with polished aluminum fork triple clamp and dual-rate springs lend to the Dyna Super Glide Sport's handling and maneuverability. These units are enclosed in a mild steel, rectangular section backbone with twin down-tubes and same-spec swingarm.
The front suspension unit offers adjustable compression, rebound damping, and spring preload. Meanwhile, the rear unit provides adjustable rebound damping and externally adjustable preload (source: MotorcycleSpecs.co.za).
Dimensions
Overall dimensions of the 2003 Harley Davidson Dyna Super Glide Sport are 92.9 x 33 x 51.25 inches (2,359.7 x 838.2 x 1,301.75 mm – L x W x H), with approximately ±1.72-2.04% variance compared to Standard and Wide Glide iterations.
The wheelbase is 63.9 inches (1,623.1 mm), while the minimum (unladen) ground clearance is 5.9 inches (149.7 mm) – the highest in the Dyna series. Saddle height ranges from 27.25-27.88 inches (692.2-708.2 mm), depending on which market the two-wheeler was released.
Respective front and rear GAWRs (Gross Axle Weight Ratings) are 176.9 Kg (390 lbs.) and 315.2 Kg (695 lbs.), totaling a 1,085-pound GVWR. These values are similar to base, Low Rider, and Wide Glide trims and are found on a label located on the motorcycle's frame steering head.
The dry weight falls between 281.1 and 291.2 Kg (619-642 lbs.), depending on whether you own an FXDX or FXDXT model.
Exterior
The 2003 Harley-Davidson Dyna Super Glide Sport has a blacked-out chassis and staggered dual exhausts – replaceable with Vance & Hines Big Shots Staggered Exhaust Chrome 17938 (view on Amazon). Even the rear dual-rate springs are in black, further accentuating the suspension components and the overall sleekness of the motorcycle.
The fuel tank has a nice, almost tear-drop shape that looks incredibly good in red. Meanwhile, all other classic features like the pulled-back handlebars, push-button dipstick, "Mickey Mouse ears," and bobber-styled rear end (to name a few) are retained.
All production models of the Super Glide Sport are superficially similar, except for the body paint color scheme and alloy rims. However, units released in California have "unique backplates" distinguished via an intake system with a gravity-operated trap door assembly and an additional fitting for the charcoal canister clean air hose.
Moreover, the Dyna Super Glide T-Sport (FXDXT model) has detachable fork-mounted fairing and saddlebags.
Cost of a 2003 Harley Davidson Dyna Super Glide Sport
2003 Harley-Davidson Dyna Pricing (FXD Series)
| Year – Model – Trim | List Price | Retail/Trade-In Values |
| --- | --- | --- |
| 2003 FXD Dyna Super Glide Anniversary | $12,490 | $3,835 – $5,045 |
| 2003 Harley-Davidson 100th Anniversary Dyna Super Glide Sport (FXDX) | $14,510 | $4,430 – $5,830 |
| 2003 FXDL Dyna Low Rider | $15,420 | $6,190 – $8,145 |
| 2003 FXDL Dyna Low Rider Anniversary | $16,090 | $6,255 – $8,230 |
| 2003 FXDWG Dyna Wide Glide | $16,545 | $4,795 – $6,310 |
| 2003 FXDWG Dyna Wide Glide Anniversary | $17,215 | $5,255 – $6,915 |
(Source: Nada Guides)
As for auction listings, the price range is from $6,500 to $11,290 with custom paint, windshield, aftermarket decals, and approximately 9,000–53,102 miles on the tach. Used bikes on the higher end of the price spectrum typically have low to moderate mileage, aftermarket a pillion seat (view on Amazon), and leather saddlebags or are 2003 Anniversary Editions.
Cycle Trader and Moto Hunt listings include some of the most well-kept pre-loved Super Glide Sports in near-mint condition and with no performance issues.
Pros and Cons of the Dyna SG Sport
Often referred to as a "Sportster on steroids," the 2003 Harley Davidson Dyna Super Glide Sport cannot help but rake in conflicting opinions about its overall design and performance. Unknowing motorcyclists coin it as another 'girl's bike' while HD savants say otherwise. Given the contestation, it is best to go over the highs and lows of this classic two-wheeler:
Praise-worthy Attributes:
The primary belt drive is manageable and low maintenance.
Compared to its predecessors, the Twin Cam 88 power mill is rubber-mounted.
The Super Glide Sport has one of the lightest, quickest, and best-handling mannerisms of Harley-Davidson's big twins (not only when compared to softails).
Handlebar setup is the most balanced out of all Dyna motorbikes.
The saddle height is a good fit for motorheads of all builds.
Aesthetically, the two-wheeler gives prospective buyers the most bang for the buck.
A Stage II mod kit brings out the two-wheeler's best in performance.
Overall, the 2003 Harley Davidson Dyna Super Glide Sport is a great all-rounder.
Consumer Wish List:
Better dampening for engine vibrations at idle – although these can be rectified with an aftermarket stabilizer kit like TrueTrack
More storage for long-haul riding
Improved cornering clearance
More durable factory rear tires and brake pads
Liquid cooling and fuel injection
About Harley-Davidson
Harley-Davidson, Inc. (a.k.a. Harley, HD) is an American firm highly-regarded for its industry-leading contributions to the world of motorcycling and powersports. Founded in 1903, the company is undeniably a trailblazer, giving rise to custom builds such as cafe racers, bobbers, and choppers and influencing the output of its Japanese competitors.
From the exclusive manufacture of motorcycles, Harley has grown its product offerings to include toys, accessories, scale models, and even home décor. Among HD's most popular products are the 1915 Harley-Davidson 11F, the 1965 AMF Electra Glide, and the 2003 Harley-Davidson Dyna Super Glide Sport series.
Conclusion – 2003 Harley Davidson Dyna Super Glide Sport Review
Although considered as Harley's take on sport-tourers, the 2003 Harley Davidson Dyna Super Glide Sport does not necessarily mirror the segment forerunners.
If we were to reference the bike where it all started, the 1977 BMW R100RS (for instance) was not half-naked. However, the two-wheeler shows more similarities with the older Triton (a Norton-Triumph collaboration). Like this classic, the Dyna Super Glide Sport features laced wheels, alloy rims, and a twin engine.
It is interesting to note that tech found in Harley's Dyna series did not deviate too much from original sport-touring machines – and there is good reason behind this. HD has been known to shun away from 'reinventing the wheel' if there is no need to do so. I can only presume it was the case for the 2003 Harley Davidson Dyna Super Glide Sport, with its rigid frame, stylish countenance, and tested-and-proven engine design.