Kawasaki Vulcan 750 Specs & Review (Cruiser Bike)
Disclosure: We may get commissions for purchases made through links in this post.
Two years before "Kawasaki's King Cruiser" enthralled the buying public, the Japanese manufacturer launched the Kawasaki Vulcan 750. This big-bore cruiser was first introduced as a 699-cc motorcycle, then as a 749-cc for the remainder of its production. Recently, it has grown in popularity as a 'beginner bike,' – one of the Vulcan's many applications that this guide will shed some light on.
The Kawasaki Vulcan 750 is a 749-cc cruiser bike produced by Kawasaki from 1985 to 2006. It was the Japanese firm's first-ever cruiser and V-Twin motorcycle that featured retro styling, 34-mm constant-velocity Keihin carbs, a 110-mph top speed, and a Cardan shaft drive.
Because of its ingenious design and unrivaled performance, the Kawasaki Vulcan 750 spawned bigger-displacement iterations like the Vulcan 800, 900, and the highly venerable Vulcan 1500 series. Continue reading and learn more about this vintage motorcycle's specs, features, and other noteworthy qualities.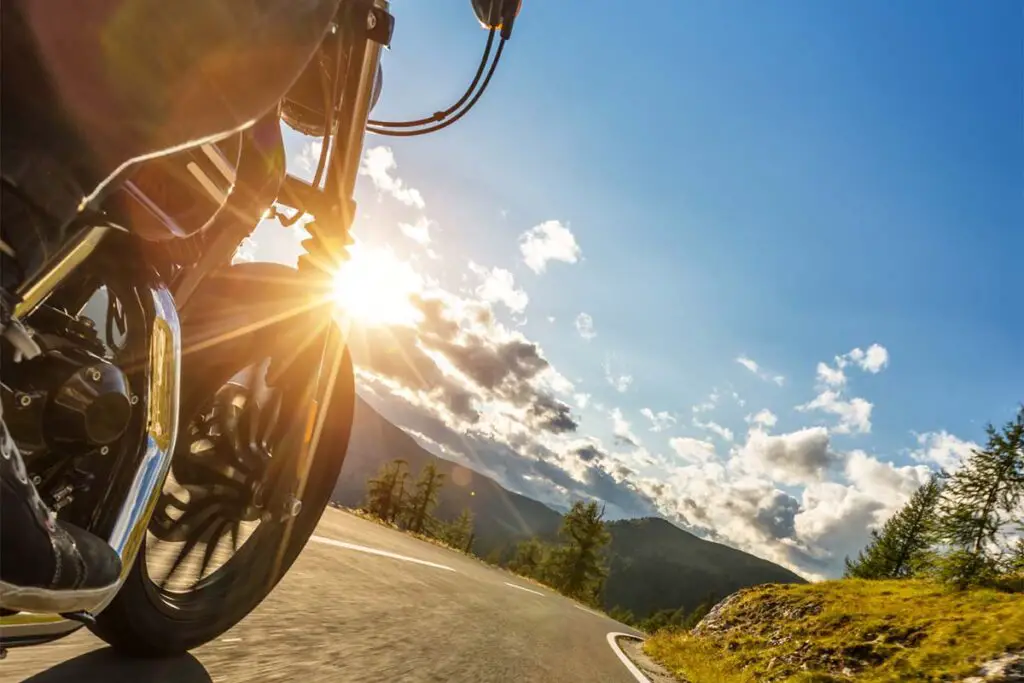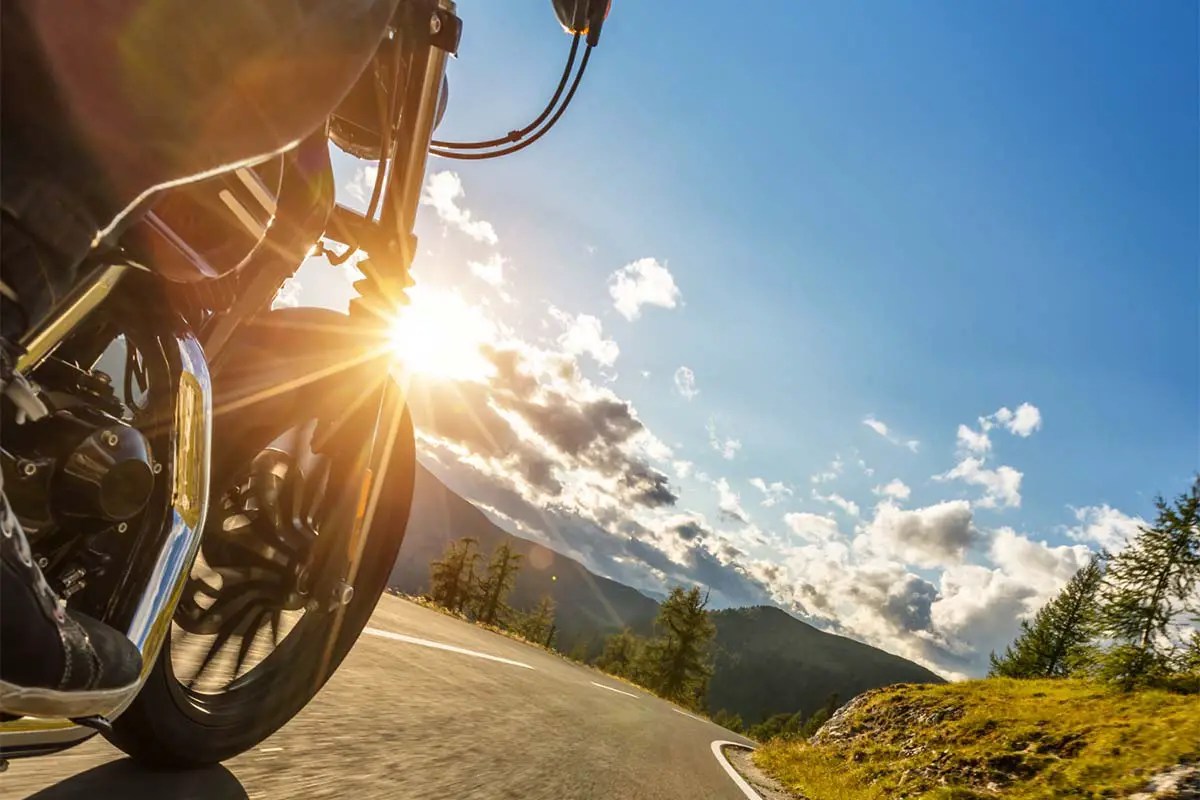 About the Kawasaki Vulcan 750
The Kawasaki Vulcan 750 is one of Team Green's milestone motorcycles, being the Japanese firm's first cruiser bike and first V-Twin-equipped offering. Introduced in late 1984 as an '85 model, this two-wheeler entered the cruiser sub-segment with guns blazing and earned several monikers, including "The Most Comfortable Cruiser." Its '80s styling, impressive powerband, and smooth handling appealed to many motorheads and unwittingly stepped on the toes of Harley Davidson.
Despite becoming a contender to the Milwaukee giant, the Vulcan 750 was its own bike and didn't merely 'imitate' Harleys. For one, it didn't have the latter's signature fins. The bike didn't offer a half-faired front-end as an option. Plus, it looked very much like an automotive V8 from the end. If anything, the succeeding 800 and 900-cc Vulcans looked more like Harley Davidson replicas.
Had it not been for the Vulcan 750's complex engine design and on-and-off brake system functionality, it would have been the perfect 750-class motorbike. It cannot be helped, however. After all, the Vulcan 750 is Kawasaki's first-ever cruiser bike with a V-Twin engine to boot. Being a 'first,' many opportunities are expected from the bike, whose design and mechanical components have yet to be streamlined.
1995 Kawasaki Vulcan 750 Specs & Features
Engine
The Kawasaki Vulcan 750 has a liquid-cooled, 4-stroke DOHC V-twin engine. Bore-stroke ratio is an over-square 84.9 x 66.2 mm (3.34 x 2.61 inches), while compression ratio is 10.3:1. Piston displacement is 749 cm³ (45.7 in³), except for the incoming-year model, which only had 699 cm³ (42.6 in³) due to Japanese motorcycle tariffs. Dual 34-mm Keihin CVK carburetors handle air-fuel mixture across all production models.
Overall, these engine configurations lend to a top speed of 110–125 mph (180–201 km/h), a maximum horsepower of 66 hp/48.5 kW @ 7,500 RPM, and a maximum torque of 64.7 Nm (6.6 kgf-m, 47.7 ft-lb) @ 6,000-6,500 RPM. Non-U.S. releases of the Vulcan 750 have considerably lower performance figures, largely due to country-specific regulations. Iterations released in Switzerland, for example, only have a power output of 37 hp (27.2 kW) @ 5,200 RPM.
Fuel & Lubrication
Fuel tank capacity across all models is 13.5 L (3.57 US gal) of unleaded gasoline with a minimum PON 87/RON 91 rating. Lubrication-wise, the Vulcan has a Forced lubrication (wet sump) system and requires 4.0 L (4.2 US quarts) of K-Tech engine oil or its equivalent. The recommended oil viscosity is SAE 10W-40 with a minimum API grade of SJ meeting JASO T903 MA standards. Other multigrade oils are permissible following ambient temperature.
Drivetrain
The Kawasaki Vulcan 750 has a 5-speed, constant-mesh, manual return-shift system, and a wet, multi-disc clutch assembly delivering power to the ground. A Cardan shaft drive handles wheel spin. To add, a digital-memory-type ECU and gear-driven counterbalancers supplement the powertrain. Collectively, these facets make for smooth handling, impressive power delivery over a broad powerband, and a superb riding experience.
For reference, the stock gear ratios are below. These values apply to all models, except for the 1985 Kawasaki VN700A1:
| | |
| --- | --- |
| Primary Reduction Ratio | 2.428 (85/35) |
| Transmission Gear Ratio (1st) | 2.250 (36/16) |
| Transmission Gear Ratio (2nd) | 1.600 (32/20) |
| Transmission Gear Ratio (3rd) | 1.230 (32/26) |
| Transmission Gear Ratio (4th) | 1.000 (26/26) |
| Transmission Gear Ratio (5th) | 0.857 (24/28) |
| Final Reduction Ratio | 2.522 (15/22 x 37/10) |
| Overall Drive Ratio | 5.251 @ Top gear |
Ignition
A battery and coil (transistorized) ignition and electric starting system bring the cruiser bike to life, including its digital instrument kit and other accessories. A triple-phase AC alternator with a rated output of 14V 24A @ 8,000 RPM serves as its charging system. Ignition timing is 5° BTDC @ 1,100 RPM (initial "F" mark) and 25° BTDC @ 3,500 RPM (full advance).
All Vulcan 750 versions make use of either a high-performance 12V 12Ah/(10 HR) YTX14AHL-BS battery (view on Amazon) or 12V 14Ah/(10 HR) Yumicron (conventional) SYB14L-A2 battery with a built-in sensor. Both battery formats are 134 x 89 x 166 mm (5 5/16 x 3 1/2 x 6 9/16 inches – L x W x H, sans wiring harness and mounting accessories). Additionally, the bike requires an NGK DPR7EA-9 or Nippon Denso X22EPR-U9 spark plug with a gap of 0.8 – 0.9 mm (0.031 – 0.035 inches).
Tires & Brakes
Alloy wheels are equipped with 100/90-19 M/C 57H front tires and 150/90-15 M/C 74H rear tubeless tires. Stock tires have a recommended front/rear cold-tire pressure of 200 kPa (2.0 kgf/cm2, 28 psi) and 200 kPa (2.0 kgf/cm2, 28 psi) to 225 kPa (2.25 kgf/cm2, 32 psi), respectively. Depending on the market, the bike may have Dunlop F11G or Metzeler Marathon knobbies at the front, and Dunlop K425G or Metzeler ME88 Marathon Euro tires at the back.
As for brakes, dual 226-mm front hydraulic discs with twin-piston calipers and a rear drum provide the Kawasaki Vulcan 750 stopping power and complete its tire-and-wheel assembly. Original Dunlop F11Gs are already phased out, but same-size Dunlop D404 Front Tires (view on Amazon) can replace them in case of damage or wear.
Suspension
The Kawasaki Vulcan 750 has a 1,580 mm (62.2 inches) wheelbase and a ground clearance minimum of 150 mm (5.9 inches). Rake is 32°, while trail is 127 mm (5.0 inches). Enclosed in its frame are pneumatic front telescopic forks (later changed to a hydraulic type) and air-assisted dual rear shocks. Each suspension setup offers a respective wheel travel of 150 mm (5.9 inches) and 90 mm (3.5 inches).
The bike has barely received any upgrades since its inception. Despite this, it did the job well in absorbing bumps when riding on rough terrain.
Dimensions
There's very little difference in the overall dimensions of the Vulcan 750 released in different markets. For instance, units sold in the U.S., Canada, Australia, and South Africa measure 2,295 x 850 x 1,225 mm (90.3 x 33.5 x 48.2 inches). Meanwhile, those sold in Europe and West Germany are longer – at 2,300 to 2,310 mm (90.6–90.9 inches – but with the same width and height.
The seat height is 28.9 inches and can comfortably accommodate medium-height to slightly tall riders. Capacity-wise, its dry weight is 219.5 Kg (484 lbs.), while the combined front-and-rear curb weight is 236.5 Kg (521.4 lbs.). Interestingly, the Kawasaki Vulcan 750 sits taller than its 1,500-cc version.
Exterior
A tubular, double-cradle chrome-encrusted frame houses the Vulcan 750's power mill and drivetrain components. Standard inclusions are:
handlebars
grips
dual air filters
a center stand
speedometer and tachometer
side mirrors
tear-drop fuel tank
fenders
Styling differences were close to none (except for body paint options, including Ebony/Metallic Phantom Silver). The rest of its features remained unchanged throughout its life cycle. However, you can personalize the Vulcan by adding a National Cycle Light-Tint Windshield (view on Amazon) or Willie & Max Studded Saddlebags (view on Amazon).
Kawasaki Vulcan 750 Price
| Year – Model – Trim | List Price | Retail/Trade-In Values |
| --- | --- | --- |
| 1985 Kawasaki VN700A1 | $3,299 | $720 – $2,520 |
| 1986 Kawasaki VN750A2 | $3,599 | $355 – $2,195 |
| 1987 Kawasaki VN750A3 | $3,799 | $380 – $2,295 |
| 1988 Kawasaki VN750A4 | $4,099 | $380 – $2,375 |
| 1989 Kawasaki VN750A5 | $4,299 | $405 – $2,705 |
| 1990 Kawasaki VN750A6 | $4,499 | $405 – $2,810 |
| 1991 Kawasaki VN750A7 | $4,599 | $470 – $3,420 |
| 1992 Kawasaki Vulcan 750 (VN750A8) | $4,799 | $495 – $3,715 |
| 1993 Kawasaki Vulcan 750 (VN750A9) | $5,099 | $495 – $3,955 |
| 1994 Kawasaki VN750A10 | $5,599 | $530 – $4,100 |
| 1995 Kawasaki VN750A11 | $6,099 | $435 – $3,235 |
| 1996 Kawasaki VN750A12 | $6,499 | $460 – $3,170 |
| 1997 Kawasaki VN750A13 | $6,599 | $460 – $3,020 |
| 1998 Kawasaki VN750A14 | $5,999 | $550 – $3,170 |
| 1999 Kawasaki VN750A15 | $5,999 | $565 – $3,205 |
| 2000 Kawasaki VN750A16 | $5,999 | $615 – $3,565 |
| 2001 Kawasaki Vulcan 750 (VN750A17) | $6,099 | $745 – $3,780 |
| 2002 Kawasaki Vulcan 750 (VN750A18) | $6,099 | $1,100 – $1,450 |
| 2003 Kawasaki Vulcan 750 (VN750A19) | $6,099 | $1,130 – $1,485 |
| 2004 Kawasaki Vulcan 750 (VN750A20) | $6,099 | $1,185 – $1,560 |
| 2005 Kawasaki Vulcan 750 (VN750A21) | $6,199 | $1,275 – $1,675 |
| 2006 Kawasaki VN750A6F Vulcan 750 | $6,299 | $1,340 – $1,760 |
(Source: Nada Guides)
Kawasaki Vulcan 750 Pros and Cons
People often ask whether the Kawasaki Vulcan 750 is a good beginner bike. While the answer to this question can go many routes, here are a few things that you may want to take into consideration – especially if you're about to recommend to a friend or a novice rider yourself:
Pros
The Vulcan 750 is a high-powered bike that is characteristically smooth and feels like riding a much bigger-class motorcycle. This is great for beginner riders who want the thrills of riding a considerably-sized motorcycle without that over surge of power.
Its actual delivered rear-wheel horsepower is within the 50–55 hp range and is just a smidgen above what's recommended for a beginner rider.
Acceleration-wise, the Vulcan 750 may not be as quick as a Ninja 500R but performs better off the line than typically-recommended 250-cc motorcycles.
Fuel mileage is a whopping 49–53 MPG (4.4–4.8 L/100 km, highway/city driving).
While advertised performance figures are already impressive, the Vulcan's engine is underrated, actually producing 8-10% more than OEM claims in the dynamometer.
If you dig vintage aesthetics, the '80s styling of the Kawasaki Vulcan 750 will grow on you.
Features
The wheeler has the following features:
Cast wheels
Shaft drive
Rear air-assisted suspension
No-maintenance hydraulic valves
Spin-on oil filter
Dual carburetors
Plug heads
Complete instrumentation
A reserve lighting device
4-way hazard flashers
Dual horns
A center stand – a feature you don't normally see in same-category counterparts.
Cons
While the Kawasaki Vulcan 750 takes pride in being Team Green's first cruiser bike and V-Twin-equipped motorcycle, many claim it to be the most complicated V-Twin they had ever worked on (not to mention one of the most expensive to repair).
Engines are allegedly only good for up to 25,000 miles before the timing chain tensioners go bad. While the said mileage point is not definitive, what's been ascertained is that the cam chain tensioners are made of poor-quality materials and have a bad design (not staying in place the older they get), making them defective from the factory.
The Vulcan isn't the best beginner bike for off-roading since its brakes can be difficult to modulate (not suitable for a novice rider in sticky situations).
High-mileage bikes begin to exhibit spotty/intermittent starting and, on rare occasions, have to be rolled back and forth for them to come to life. Starting difficulties mainly come from the ignition and starter system, the latter never improving its cranking speed despite a fully-charged battery.
Some riders hear a metal-to-metal sound inside the mill during cold start-ups, which eventually disappears once the bike has fully warmed up.
Input shaft splines wear out pretty quickly due to the pinion and the coupler not being lubed from the factory and end up eating away at the splines.
Older, secondhand models that have experienced multiple carb rebuilds or corrosion forming in the fuel tank and clogging the carburetors tend to develop intake leaks.
The motorcycle has too much plastic – this includes the chrome plastic swingarm caps that tend to fall off (unless they're glued on). Additionally, it's known for its electrical problems involving the stator, wiring, and neutral light (to name a few).
Its EVAP system prevents the fuel tank from venting properly and, depending on the application, would be better off completely removed from the bike.
Replacements
Especially with the above flaws, it's highly advised to replace the stator and balancer dampers (among other things) for pre-owned bikes that don't appear to have been well-kept by previous owners – regardless of the number of miles on them.
This wouldn't always be the case, though, especially if the wheeler has been properly maintained. However, you may want to take it slow if you're thinking about equipping your wheeler with fuel injection in an attempt to solve drivability problems. While it may help achieve that goal, your decision may also run you dry of your resources.
About Kawasaki
Kawasaki is a Japanese industrial firm heavily involved in multiple automotive markets. Founded in 1878 by Shozo Kawasaki, the firm began its journey as a parts supplier for shipping businesses and eventually grew into the multinational corporation it is today. The company's history speaks of hard work, adaptability, and innovation – qualities that continue to manifest in its product offerings, including the Kawasaki Vulcan 750.
Conclusion – Kawasaki Vulcan 750 Review
Like any other wheeler, there are conflicting views about the Kawasaki Vulcan 750. Some riders adore the bike and its unstoppable nature. Meanwhile, others dislike the motorcycle for its ugly appearance and problem-strewn design. This is but natural and, most of the time, subjective.
The negative feedback is but one side of the coin and probably comes from bikers who've had the unlucky chance of owning a poorly-maintained Vulcan (either their fault or the previous owner's).
Motorcycling savants who guide newbies in forums and the like bring clarity to a lot of these so-called flaws. While some of these complaints trace back to assembly and manufacture faults, a big chunk is usually rider-inflicted. That said, it's up to you to do a thorough inspection of your potential purchase and to carry out remedial actions on the bike as needed. And as long as you're stringent with the upkeep of your Kawasaki Vulcan 750, this iconic wheeler should last a lifetime.