2009 Kawasaki Vulcan 900 Specs and Review
Disclosure: We may get commissions for purchases made through links in this post.
2009 saw the Kawasaki Vulcan 900 become a milestone in the series' evolution. That year's production model was the first to sport fuel injection and a final belt drive. Because of these breakthrough features, the cruiser bike became a preferred choice among enthusiasts and recreational riders.
The 2009 Kawasaki Vulcan 900 is the 4th installment of Team Green's VN900 series. This middleweight cruiser bike features a classic HD-inspired exterior, a 115-mph top speed rating, several color schemes, and a fuel-injected power mill.
Drivability, handling, and rider comfort are but a few of the endearing qualities of this mid-weight cruiser. Curious to know what else it has to offer? Then stick around and learn more about the 2009 Kawasaki Vulcan 900.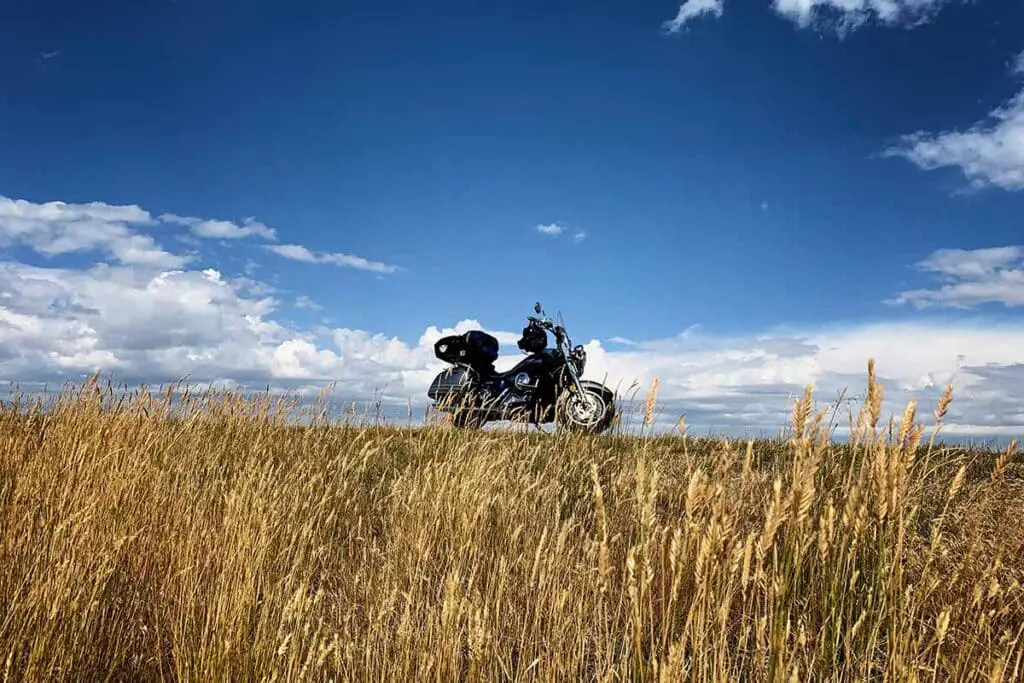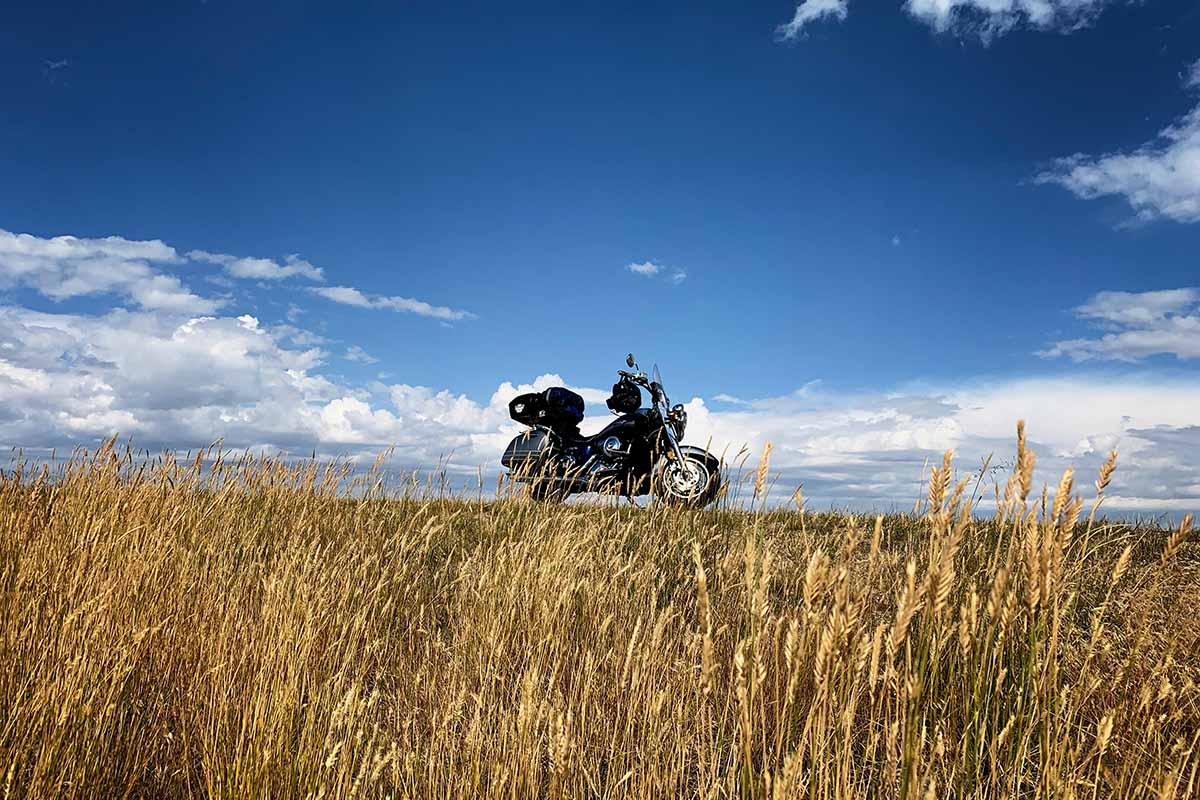 Team Green's 'Middleweight Knockout'
Although rare, a motorcycle lineup that can aptly cover all bases of its segment comes every once in a while. Such is the case with the 2009 Kawasaki Vulcan 900.
First introduced in 2006, the VN900 series traces its lineage to the "King of Custom Cruiser Bikes." While the latter went on to dethrone the reigning liter-class Harley-Davidson Evolution motorcycles, the former became the first Team Green two-wheeler to sport a final belt drive and electronic fuel injection.
Some may say that the Vulcan 900 pales in comparison to its bigger-displacement predecessor. However, consumer clamor for the two-wheeler almost immediately disproves this presumption.
The 903-cc bike may not have a regal-sounding moniker similar to that of the Vulcan 1500. Still, it does not change the fact that this 'smaller fry' is as equally formidable as the latter.
2009 Kawasaki Vulcan 900 Specs & Features
Engine
The 2009 Kawasaki Vulcan 900 comes to life via a liquid-cooled, 4-stroke V-Twin SOHC engine and electric starter. It also has a Digital Fuel Injection (DFI) system with dual 34-mm throttle bodies, producing a cleaner fuel burn and enhanced power delivery.
This fuel system is mated to a bore-stroke ratio of 88 × 74.2 mm (3.464 × 2.921 inches) and a compression ratio of 9.5:1. Meanwhile, piston displacement is 903 cm³ (55.1 in³). Overall, this engine configuration yields the following performance figures:
| Description | |
| --- | --- |
| Top Speed | 99.4–115 mph (160–185 km/h) |
| Horsepower* | 50 hp (37 kW) @ 5,700 RPM |
| Maximum Torque* | 78 Nm (8.0 kgf-m, 57.5 ft-lbf) @ 3,700 RPM |
| Fuel Economy | 60 mpg (3.9 L/100 km) @ 50–60 mph (80–96.6 km/h) on 1-up 36.3–44.5 mpg (5.3–6.5 L/100 km) @ 70–75 mph (112.6–120.7 km/h) |
| Approximate Tank Range | approximately 165–318 miles on a full tank, depending on solo/pillion riding, payload, speed, and terrain |
* Data courtesy of 
MotorcycleSpecs.co.za
Fuel & Lubrication 
The fuel tank capacity is 20 liters (5.3 US gal) of fresh unleaded gasoline (minimum rating of PON 87/RON 91). To avoid pinging and potential fuel system damage, only use blends containing no more than 15% MBTE (Methyl Tertiary Butyl Ether), 16.7% TAME, 17.2% ETBE, 10% ethanol, or 5% methanol. Additionally, fuel variants (gasohol or otherwise) must be blended with cosolvents and corrosion inhibitors.
Lube-wise, the VN900 has a Forced lubrication (wet sump) system with the following requirements:
| Description | Quantity |
| --- | --- |
| Filter not removed | 3 L (3.2 US qt.) |
| Filter cartridge replaced | 3.2 L (3.4 US qt.) |
| Engine completely dry | 3.7 L (3.9 US qt.) |
The recommended oil is SAE 10W-40 Kawasaki Performance 4-stroke Motorcycle Oil (semi or full synthetic) — with a minimum API certification of SJ to SL meeting JASO T903 MA/MA1/MA2 standards. Other multigrade oils specified in the owner's manual are permissible, following changes to riding conditions and ambient temperature.
Drivetrain
The 2009 Kawasaki 900 Vulcan has a 5-speed manual (wide-ratio) constant-mesh return shift system and a wet, multi-disc clutch assembly. Its moderate clutch pull and lower gearing for Custom trims lend to the two-wheeler's impressive handling mannerisms. Meanwhile, a belt drive handles power delivered to the wheels.
For reference, here are the Vulcan's stock gear ratios:
| Description | |
| --- | --- |
| Primary Reduction Ratio | 2.184 (83/38) |
| Final Reduction Ratio | 2.063 (66/32T) |
| Transmission Gear Ratio – 1st | 2.786 (39/14) |
| Transmission Gear Ratio – 2nd | 1.889 (34/18) |
| Transmission Gear Ratio – 3rd | 1.360 (34/25) |
| Transmission Gear Ratio – 4th | 1.107 (31/28) |
| Transmission Gear Ratio – 5th | 0.963 (26/27) |
| Overall Drive Ratio | 4.338 @ top gear |
Ignition
A battery and coil (transistorized ignition) system bring the 900-class motorbike and its accessories to life. The system has an ignition timing of 3° BTDC @ 1,000 RPM (initial "F" mark) and 39° BTDC @ 5,400 RPM (full advance). A triple-phase A.C. alternator serves as its charging system, supplemented by a 12V 10 Ah/(10 HR) battery.
The recommended format for the Vulcan is a YTX12-BS battery (view on Amazon) with dimensions of 6.00 x 3.44 x 5.12 inches – L x W x H, sans wiring harness and mounting accessories. To add, all its trims require an NGK CPR7EA-9 or CPR8EA-9 spark plug with an 0.8–0.9 mm (0.031–0.035 inch) electrode gap and tightening torque spec of 18 Nm (1.8 kgf-m, 13 ft-lbf).
Tires & Brakes
Wire-spoke, chromed wheels are equipped with 130/90-16 M/C 67H front tires and 180/70-15 M/C 76H rear tires. These tubeless knobbies are mounted on J16M/C x MT3.00/J15M/C x MT4.50 rims and could be Bridgestone G721/G722 or Dunlop D404FPs, depending on trim.
Recommended front and rear cold-tire pressures are 200 kPa (2.0 kgf/cm2, 28 psi) and 225 kPa (2.3 kgf/cm2, 32.6 psi), respectively. You can reduce them by 20% when off-roading or increase accordingly, depending on altitude, outside weather, and riding conditions.
In case of wear or damage, you can replace factory tires with same-size Metzeler ME 888 Marathon Ultra Front Motorcycle Tires (view on Amazon) or Pirelli Night Dragons (view on Amazon) — both are great for touring applications. However, it would be different for Custom trims, as they sport a 21-inch front tire.
As for brakes, single-action 300-/270-mm front and rear disc rotors with dual-piston calipers provide Custom models their stopping power and complete the Vulcan 900 tire-and-wheel assembly. Classic iterations have a slightly smaller set of rotors — 242 mm (9.5 inches) at the rear and 272 mm (10.7 inches) at the front.
Suspension
Enclosed in a double-cradle tubular steel frame (caster angle 32°; 160 mm/6.3 inches trail) are 41-mm telescopic front forks and a Uni-Trak rear linkage — both with 7-way adjustable spring preload. The front has 5.9 inches (150 mm) of wheel travel, with the rear offering 4.1 inches (103 mm).
The wheelbase is 1,645 mm (64.8 inches), while the minimum ground clearance is 135 mm (5.3 inches).
Dimensions
Overall dimensions for the 2009 Kawasaki Vulcan 900 Classic are 2,465 x 1,005 x 1,065 mm (97 x 39.6 x 41.9 inches) — only slightly smaller than its 1,500-cc namesake. Meanwhile, the rest of the same-year model trims are within ± 2% of these measurements.
Seat height is 26.8 inches (680 mm) for the 2009 Kawasaki Vulcan 900 Custom trim and 27 inches (685 mm) for the Classic versions. While the cushioned saddle is small-rider/beginner-friendly, it may be uncomfortable for all-day rides or motorheads with 34-inch in-seams.
In terms of curb weight, the Classic weighs 281 Kg (620 lbs.), while the Custom is slightly lighter at 277 Kg (610 lbs.). These values include all fluids and a full fuel tank, and apply to all iterations under each trim. California releases are a tad heavier due to additional emissions components.
Exterior
Of the two 2009 Kawasaki Vulcan 900 flavors, the Classic offers a more road-going, retro look, while the Custom is more chopper-esque. The latter has two versions — standard Custom and Custom SE. The same goes for the former, with its base Classic and Classic Limited or LT offerings.
The Custom SE is a special appearance package including a blacked-out engine and exhaust, air cleaner casing, tribal pinstripe accents, and copper-orangey valve covers.
Conversely, the Classic LT is the Vulcan 900's dedicated touring platform, replete with studded saddlebags (view on Amazon) made of top-grain reinforced cowhide, a comfortable passenger backrest, and an adjustable windshield.
Other standard bike features include pullback handlebars on tall risers, a broad fuel tank, finned cylinders, front downtubes, and a low saddle height.
It can be made more interesting by adding an aftermarket Memphis Shades MEM7151 Batwing Fairing (view on Amazon). Depending on the trim, you can choose between footpegs and floorboards.
Below are the color schemes the VN900 series was made available in:
Metallic Diablo Black
Candy Plasma Blue
Candy Diamond Red
(Exclusive to 2009 Kawasaki Vulcan 900 Classic LT)
Candy Imperial Blue
Metallic Titanium
Pearl Crystal White
(Exclusive to 2009 Kawasaki Vulcan 900 Custom and Custom SE)
Metallic Midnight Sapphire Blue
Candy Burnt Orange
Special Edition Ebony
Kawasaki Vulcan 900 Price
| Year – Model – Trim | List Price | Retail/Trade-In Values |
| --- | --- | --- |
| 2009 Kawasaki VN900B9F Classic | $7,499 | $2,720 — $3,580 |
| 2009 Kawasaki Vulcan 900 Custom | $7,699 | $2,635 — $3,470 |
| 2009 Kawasaki VN900C9FA Custom SE | $8,099 | $2,635 — $3,470 |
| 2009 Kawasaki VN900D9F Classic LT | $8,799 | $2,865 — $3,770 |
(Source: JD Power)
Depending on trim, used-bike resale values range from $3,000 to $7,500, with Custom trims starting at $4,000. Interestingly, Classic versions are rarely seen on trader sites (hinting at the latter being the preferred flavor of the two).
Motohunt is one of the sites to visit if you are in search of pre-loved VN900s in pristine cosmetic and working condition.
Vulcan 900 Problems
We all know that being called a 'middleweight knockout' does not tantamount to perfection. This has been proven repeatedly by the Vulcan and all other cruiser motorbikes in the market. Having said that, let us go over the most prevalent issues linked to the 2009 Kawasaki Vulcan 900 in this section:
POG Issue
One of the chief complaints about the 2009 Kawasaki Vulcan 900 is its plastic oil gear (POG) pump — a design flaw unwittingly carried over from pre-2005 Classic and Tourer/Nomad models. Telltale signs of this issue include starting difficulties, activated CEL, whining sounds from the clutch area, high oil pressure readings, and tapping noises from the engine bay.
To rectify this problem, Kawasaki upgraded the composition of the oil gear pump to metal for later-year Vulcan models.
Faulty Drive Pulley
Progressive squeaking noises are among the indicators of a compromised drive pulley, and here is why.
Ideally, transferring engine power from the pulley to the rear wheel is a smooth, seamless process. But there are instances when something can go wrong with this particular system function.
For the Vulcan 900, one of two things can cause the mishap — either a damaged part or an incorrect belt tension. Whichever the case, promptly addressing the issue is a must, as leaving it unattended can lead to complications such as erratic crankshaft RPMs or a worn axle connection.
Clutch Slippage
Of all Kawasaki Vulcan displacements, the VN900 is particularly susceptible to this issue (according to Cararac). And while the source does not quite get into detail as to why this is the case, it does stress that the problem is highly preventable.
Clutch slips can result from excessive/incorrect engine oil, a slack clutch cable, or worn clutch plates. They happen due to negligence, which means inspecting your bike thoroughly and often prevents their occurrence.
Adhering to scheduled maintenance and regularly checking the condition of your clutch plates (for instance) are sure to keep this issue at bay.
Alternator Problems
80% of the Vulcan 900's electrical issues are attributed to this component. More specifically, the dilemma stems from the difference in how fast the rotor, stator, and reg/rec wear out.
A root cause has yet to be definitively pinpointed. But what is certain is that one or more components of the 3-piece alternator tend to spoil quicker than others.
About Kawasaki
Kawasaki Heavy Industries, Ltd. (Kawasaki Jūkōgyō Kabushiki-gaisha, Team Green, Kawasaki) is one of the "Big 4" Japanese OEMs widely recognized for their contributions to the global automotive scene. Founded in 1896 as Kawasaki Dockyard Co., Ltd., the manufacturer began its journey as a parts supplier for shipbuilding businesses.
Later on, Kawasaki diversified its offerings and expertise to include aerospace and defense, public transportation, bridges, heavy equipment, and motorcycles like the 2009 Kawasaki Vulcan 900 (to name a few). Because of this headstrong decision, Kawasaki now enjoys the admiration and respect of consumers and competition worldwide.
Conclusion – 2009 Kawasaki 900 Vulcan Review
Given proper upkeep and barring engine and drivetrain complications, a Vulcan 900 can last beyond 15 years or 75,000 miles (sometimes even longer). Whether or not your pre-loved Vulcan will live past this point is also contingent on your driving habits and preferred riding conditions.
The bike's longevity — alongside its overall styling, price point, and handling mannerisms — makes it a worthy purchase. Casual riders and enthusiasts no longer have to have separate two-wheelers for daily commuting and revisiting backcountry roads. Because now, you only need the 2009 Kawasaki Vulcan 900 to do both.