2017 Honda Rebel 300 Specs and Review
Disclosure: We may get commissions for purchases made through links in this post.
Every motorcycle and car enthusiast is familiar with the Honda brand, thanks to their wide range of line-ups that performed well on the street and off-road. The 2017 Honda Rebel 300 is one of their most famous bikes, and for a good reason. It's a massive jump from their older Rebel bike models while still ensuring they retained the series' timeless look.
So what can be said about the 2017 Honda Rebel 300? Considered the closest cousin of the classic and affordable Rebel 250, the 300 is a mini-cruiser with an almost similar style as bigger cruiser bikes and enough room for customization. It also boasts an upgraded engine for better performance.
Let's learn more about its specific interior and exterior features to see what it can and can't offer riders and how much it can cost you when you decide to purchase one. In case you get one, you'll also find information about some of the best ways to customize it.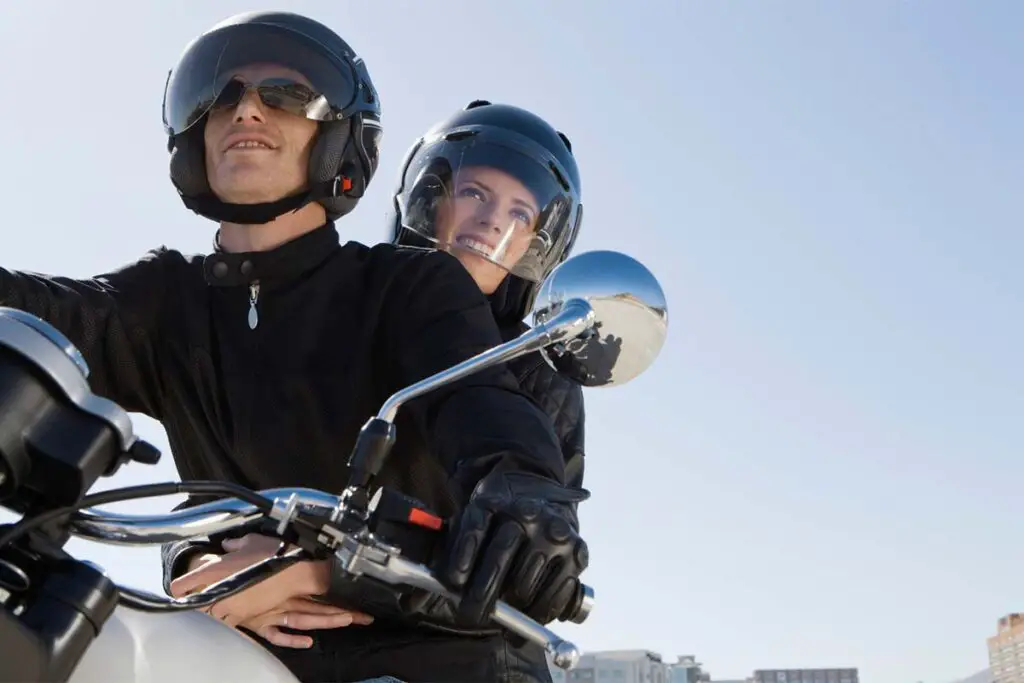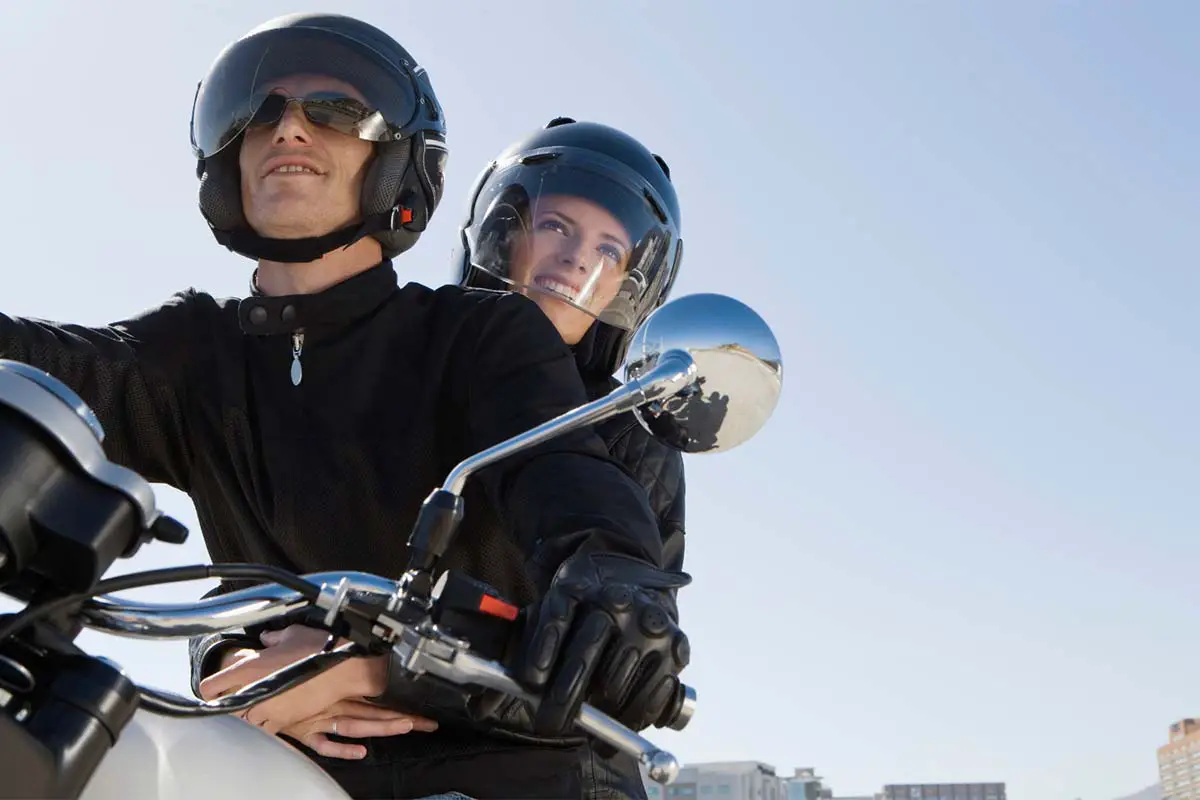 2017 Honda Rebel 300 Review
Honda's Rebel series of cruiser motorcycles are among the most popular because the units are inexpensive to maintain. Replacing parts are also easy because they're affordable and easy to access.
Although the first models are reliable, riders' preferences change over time, and Honda recognized and continues to recognize that. At some point, younger riders no longer just consider motorcycles as modes of transportation. They started looking for models to express their unique identity or represent their attitudes and lifestyles.
It goes without saying that Honda started designing and manufacturing newer Rebel units in North America with the primary aim to attract a new generation of riders. This reason is why the 2017 Rebel 300 was born. The latest model is the 202, but those who want to save a bit of money can consider the older 2017 or first-generation model.
Features
As a progressive, customizable motorcycle combining new and traditional specs, the Honda Rebel 300 has many great features to offer. Below are some notable ones you should consider before purchasing one.
Style or Design
Honda focused on providing motorcycle enthusiasts with a unit that looks and feels cool and modern, so they stepped away from the typical chrome-heavy bike design. It boasts a narrow, tubular-shaped steel-made frame with a stripped form and contemporary lines.
It also has a rear fender of stamped steel, a highly raked front end, and blacked-out, huge, fat tires. Its front tire leads beneath the fender, while the fuel tank placed over the exposed frame elements has a cut-back style.
You'll find the Rebel 300's ignition housed right below the fuel tank's left side, while the integrated headlight sits in a die-cast aluminum-made mount. It also comes with a 12-volt accessory power socket and a minimalist mono-color negative LCD. The screen displays the speed and fuel levels and has a blue backlight, so it's easy to read.
This 2017 Rebel 300 motorcycle by Honda has minimal painting, but it's available in several colors, namely red, matte silver metallic, matte pearl white, and, of course, black. In terms of its overall weight, it doesn't exceed the 400-pound mark.
Unlike the old models with two saddle seats, the 2017 Rebel has a solo-seat design that isn't as comfortable. That's especially for those who don't have extra inches on their waistlines and riders who always have passengers and travel long distances.
Additionally, it doesn't have enough padding. Nonetheless, most riders love the two volts that you can use to switch it to a "two-person-possible" design to allow you to carry a passenger as and when needed.
Ergonomics
One of the things riders love about the rebel 300 is the number of comfortable features Honda incorporated into it. The seat height is approximately 27 inches, ensuring you can lay your foot flat on the ground while waiting for the traffic light to turn green. Thus, it's perfect not just for experienced riders but also for beginners, youth riders, and short individuals.
Honda also mounted the controls and footpegs in the middle. They also ensured the handlebars were situated right below the shoulder of a person with an average height. That means your arms get stretched out, but the elbows remain slightly bent. This way, there would usually be little to no arm and shoulder fatigue.
These ergonomic features allow you to be in a neutral riding position, so you're assured you won't experience the usual tailbone pain.
Handling and Power
Honda engineers know that motorcycles aren't just about looks or style, so they ensured the 2017 Honda Rebel 300 delivers reliable and smooth power. It performs well in and around tight parking lots and heavy city traffic. You'll find that it remains easy to maneuver and stable even though its engine is 52cc larger and weight is 33 pounds heavier than the Rebel 250.
However, keep in mind that it doesn't produce as much passing power as some of its competitors. Also, the maximum 2017 Honda Rebel 300 HP and torque might be promising but pushing the bike at a too high speed, and aggressive cornering might affect its handling and maneuverability.
That's because the Rebel 300's excellent handling is all thanks to its soft suspension. You'll appreciate it more at slow and mid-level speed. Plus, the bike can start bobbing away once you hit road humps while driving at high speed. Worst, you might scrape its pegs.
Nonetheless, the Rebel 300 has a six-speed manual transmission that helps ensure the RPM stays are a functional range. The bike also has upgraded brakes with excellent stopping power. You may also opt for a Rebel 300 with ABS brakes.
If you're still unfamiliar with ABS or the anti-lock brake system, it's a feature preventing wheel and axle lock-up caused by the high amount of pressure applied on the brake. It also gives you a shorter stopping distance than standard brakes. Likewise, you can still steer the bike, critical for evasive and emergency maneuvering, because the wheels are still rolling.
With that in mind, the ABS isn't really a critical feature if you won't drive on track and off-road. Therefore, your lifestyle and preference will play a significant role in whether you need a unit with an ABS.
Is a 2017 Honda Rebel 300 Fuel Injected?
Honda is a brand that continues to innovate and upgrade its products to ensure they meet or even exceed current standards and comply with changing laws. The Rebel 300 has a water-cooled engine that features fuel-injection induction control to meet the latest and near-future emission standards.
Combine that with the 76-millimeter bore and 10.7:1 compression ratio, and you get a 2017 Honda Rebel 300 top speed of 85 miles per hour or around 135 kph.
Customizability
Most motorcycle riders would love to customize their bikes, especially after riding them for a long time. The 2017 Rebel 300 is among the highly customizable motorcycles; plus, there are plenty of Honda Rebel 300 accessories that you can install. Some of the highly recommended customizations are:
Upgrading your bike's exhaust will improve the Rebel 300's sound and look. Experts suggest that you opt for blacked-out slip-on exhaust systems to match the bike's style and for easy installation.
Although not really affordable, padded seats with excellent back support (View on Amazon) compatible with your 2017 Rebel 300 are great investments. That is especially if you plan on riding your motorcycle for extended periods. Similarly, you can add a passenger seat, especially if you're someone who always has a companion.
Saddlebag and Mounting System
Simple Honda Rebel 300 accessories, such as a saddlebag, can help enhance your bike's functionality. A waterproof saddlebag (View on Amazon) assures you have enough space for items you want quick access to, like a laptop. Ensure you also purchase mounting brackets (View on Amazon) to hold the saddlebag in place.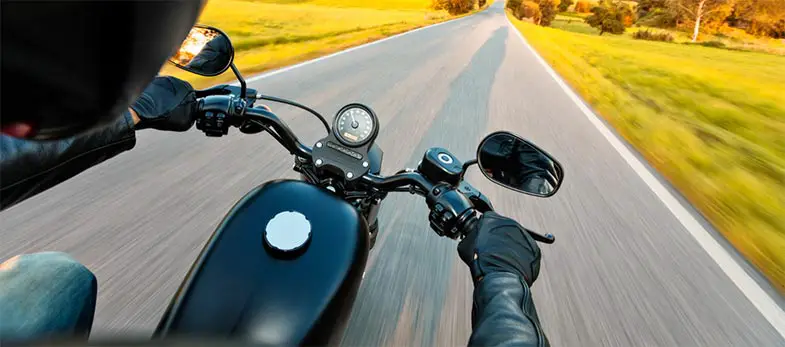 Pros and Cons
Based on the features discussed, here are the most notable benefits and drawbacks when driving the 2017 Rebel 300:
Pros:
Enough power and speed
Fuel-efficient
Reliable brake; option for ABS
Sufficient cornering clearance
Perfect seat height, even for short and young riders
Cons:
Power might not be enough for heavy riders
It may not be comfortable for heavy riders
2017 Honda Rebel 300 Specs
Here's a table of the most important specs of the 2017 Rebel 300 that you can use as a quick reference. It can help you determine if a used Honda Rebel 300 is perfect for you or your loved one.
| | |
| --- | --- |
| Features | Specifications |
| Engine Type | Liquid-cooled, Four-stroke, Single cylinder |
| Displacement | 286cc |
| Valve Train | DOHC; Four valves |
| Induction | PGM-FI |
| Bore x Stroke | 78 x 63 millimeters |
| Compression Ratio | 10.7:1 |
| Horsepower | 27.4 |
| Torque | 19.9 lb/ft |
| Fuel Capacity | 2.96 gallons |
| Fuel Consumption | 71 miles per gallon |
| Ignition | Full transistor |
| Final Drive | O-ring-sealed Chain |
| Transmission | Six-speed |
| Rear Suspension | Dual or twin shock; 3.8 inches travel |
| Front Suspension | 41-mm telescopic fork; 4.8 inches travel |
| Rear Brake | 240-mm single disc with hydraulic calipers |
| Front Brake | 296-mm single disc with hydraulic calipers |
| Rear Tire | 150/80-16 |
| Front Tire | 130/90-16 |
| Rake (Caster Angle) | 28° |
| Wheelbase | 58.7 inches |
| Seat Height | 27.20 inches |
| Dry Weight | 364 pounds |
| Curb Weight | 364 pounds |
2017 Honda Rebel 300 Price
The average price of a second-hand standard 2017 Rebel 300 motorcycle is around $4,400, while the ABS model costs approximately $4,700. However, you can find units that have a lower price target. After all, the cost of any second-hand motorcycle will depend on several factors, including:
Mileage: Of course, the higher the mileage reading, the lower the price because it means the original owner drove it regularly and at longer distances. The good thing about the Rebel 300 is that most owners or riders claim that they were able to get as much as 50,000 miles out of the bike, while others exceeded that mileage.
Maintenance: More often than not, the owner will keep a maintenance record, and you should check it before purchasing a used 2017 Rebel 300 motorcycle. A well-maintained unit might be more expensive, but you're assured you won't have unnecessary expenses along the way.
Worn or Torn Parts: If it isn't your first time owning a motorcycle, you already have an idea that some parts require regular replacement. Those that have worn or torn parts when listed for sale will be cheaper than those with fresh or slightly used parts.
Ensure you check these three factors and not just one or two when opting for a used 2017 Rebel 300.
2017 Honda Rebel 300 Review: The Verdict
The first generation of the Honda Rebel 300 is one of the best cruiser motorcycles that young riders and beginners should consider. It has a lightweight, minimalistic design that allows a neutral and relaxed riding position. It is also easy to manage, especially when driven at a low speed, so it's not too intimidating for inexperienced riders.
The bike also doesn't fall short in terms of performance and reliability. It definitely has its drawbacks, but they're manageable, and you can easily upgrade parts. Considering the current used Honda Rebel 300 price and its features, the motorcycle offers excellent value for money.